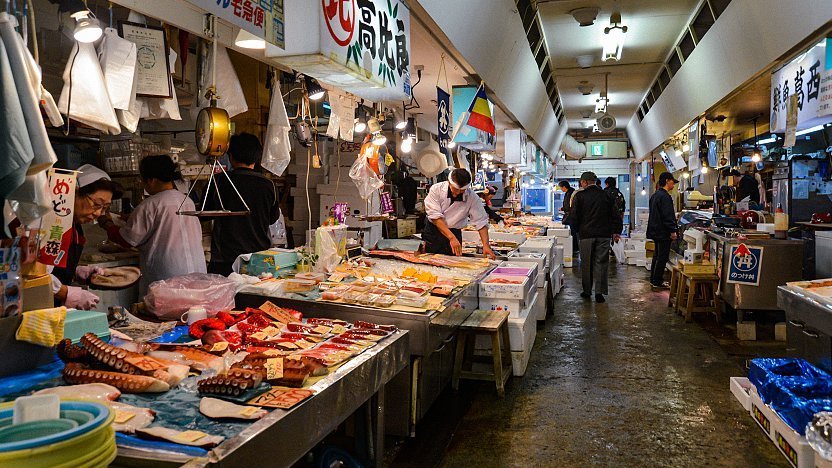 The Furukawa Fish Market, also known as the Aomori Gyosai Center (青森魚菜センター, Aomori Gyosai Sentā), is a public fish market in central Aomori. Just like the Auga Fish Market a few blocks north, the Furukawa Fish Market is filled with tightly packed rows of vendors selling all sorts of local seafood, vegetables and pickles.
What makes the Furukawa Fish Market special is a system that lets visitors create their own seafood donburi (called nokkedon) from the seasonal, local seafood sold right at the market. These types of seafood donburi are available under different names at other fish markets around the country, usually on a limited basis; however, at Furukawa Fish Market they are sold every day that the market is open.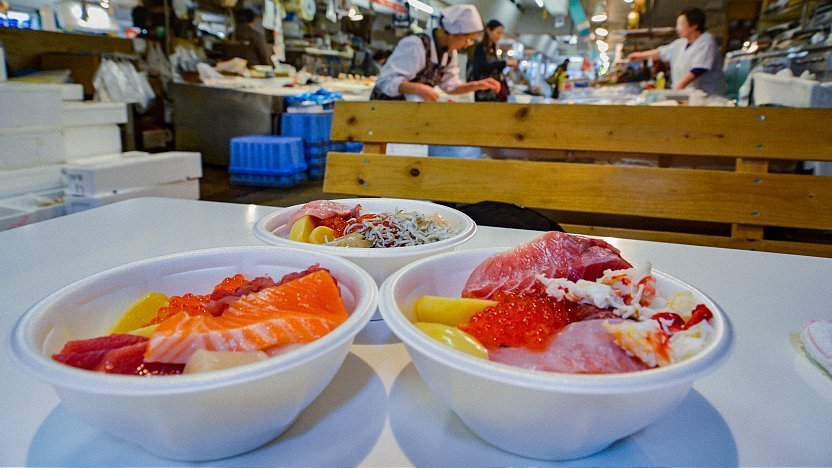 To make your own nokkedon, purchase tickets, which are sold in sets of five (750 yen) or ten (1500 yen). Each ticket can be exchanged for items around the market. Use your tickets to purchase a bowl of rice (one ticket for a regular portion, two tickets for a large portion) and then wander around and check out what the fishmongers have for sale. Most sell a variety of raw fish, crab, shellfish, seaweed, fish eggs and other goodies in small portions priced between one and three tickets. Tell them what you want, pay with your tickets, and they will put the item on top of your rice.
You cannot take your nokkedon outside, but should eat it at one of the tables set up around the market. Condiments, such as wasabi, soy sauce and ginger, are provided in addition to free tea and water. Hot miso soups and small trays of pickles can also be purchased with your tickets from the various vendors.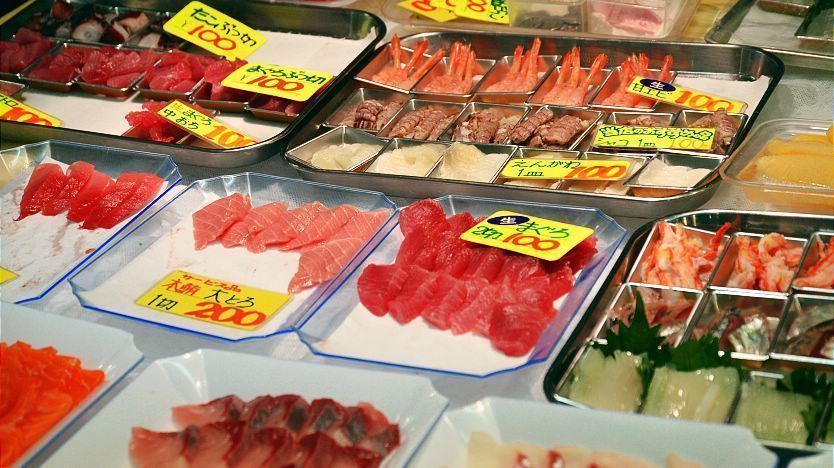 Closed
Tuesdays and January 1 to 2
Questions? Ask in our forum.