Nebuta Warasse
A well done museum about the Nebuta Matsuri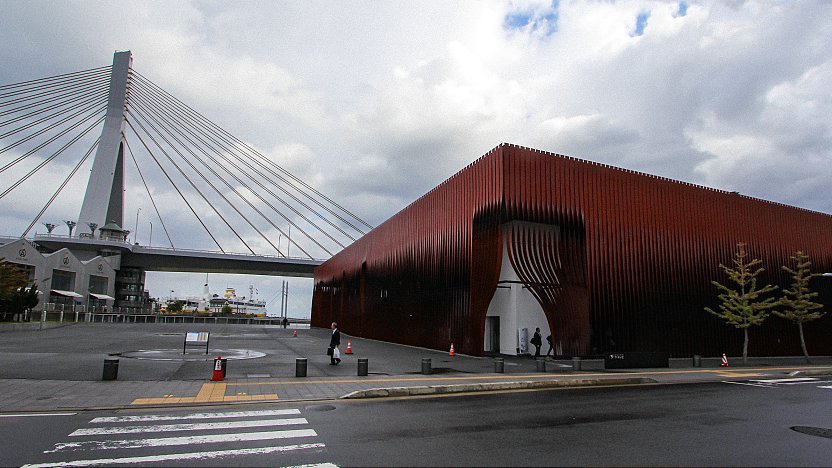 The Nebuta Warasse (ねぶたの家 ワ・ラッセ, Nebuta no ie Wa Rasse) is an interesting museum dedicated to the city's famous Nebuta Matsuri which is held annually in early August. The museum is housed in a unique building covered in red metal slats and stands along Aomori's waterfront district just north of Aomori Station.
The Nebuta Warasse museum attempts to capture the spirit of the festival and gives visitors a taste of its lively atmosphere, history and traditions. Upon entering the second floor entrance to the exhibitions, visitors are presented with the sights of the festival along a red corridor lined with images from the Nebuta Matsuri's 300 year history. Lanterns in the shape of red goldfish, another symbol of the festival, hang along the corridor where the recorded sounds of taiko drums, flutes, and voices play.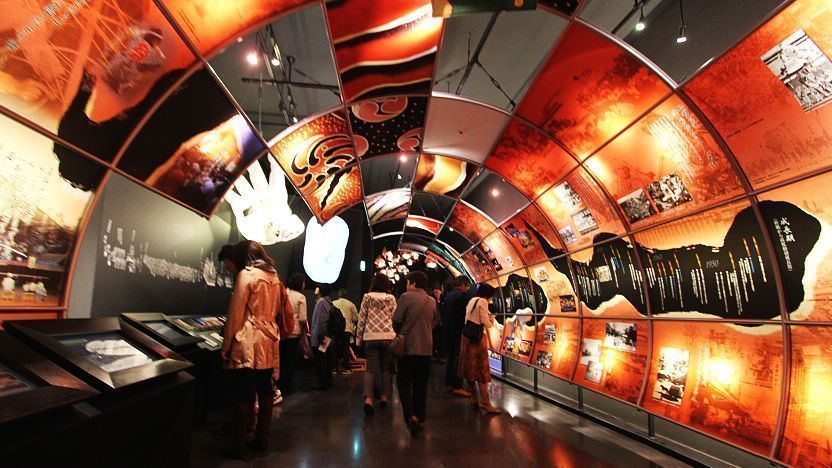 Continuing further into the darkened main hall of the museum are five actual floats that were built for past festivals. Visitors can walk around the floats, which are changed out every year, and admire the craftsmanship that went into their construction. Several hands-on and cutaway displays show the underlying structure of the floats while other exhibits show how the designs have evolved over time.
On weekends and holidays, there are occasional performances by "Haneto" dancers who demonstrate the unique Nebuta Matsuri dance accompanied by live music played on taiko drums and flutes. Nebuta Warasse also has a restaurant and a well stocked museum shop selling all sorts of local souvenirs and food.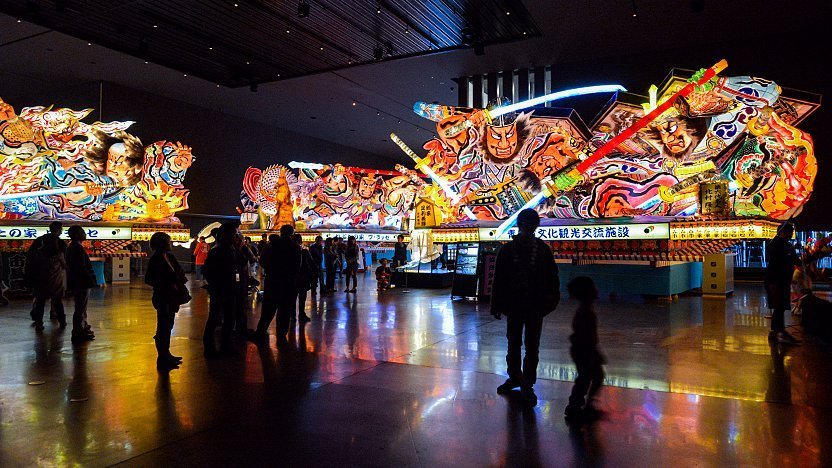 Hours
9:00 to 19:00 (until 18:00 from September to April)
Admission ends 30 minutes before closing
Closed
December 31 to January 1 and August 9 to 10
Questions? Ask in our forum.