Sannai Maruyama Site
Archaeological site from the Jomon Period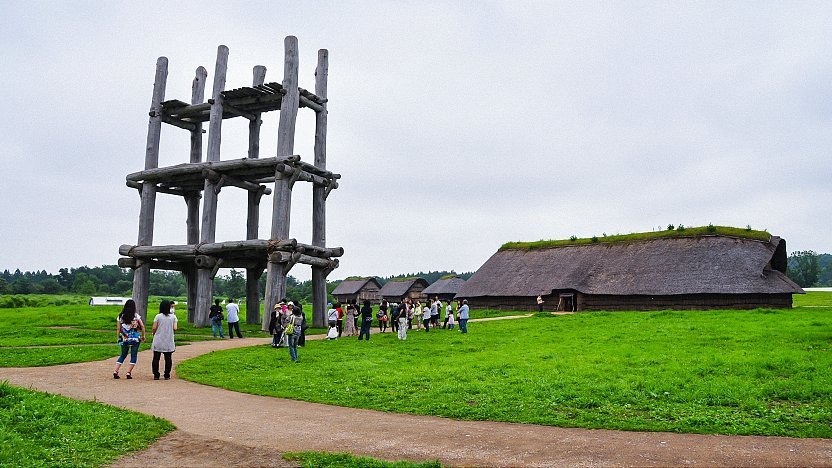 The Sannai Maruyama Archaeological Site (三内丸山遺跡, Sannai Maruyama Iseki) is the largest and one of the most complete and best preserved villages from the Jomon Period (13000-300 BC). Unearthed by accident while surveying land to build a baseball field, the former village once included over 700 structures and dwellings including long houses, storage structures, roads, and trash and burial pits.
After the excavation and study of the site, the village was reburied with earth and a number of reconstructed pit dwellings, long houses and a large tower were built on top. Visitors can enter the reconstructions, some of which are quite large, as well as see a few of the original excavation sites around the grounds.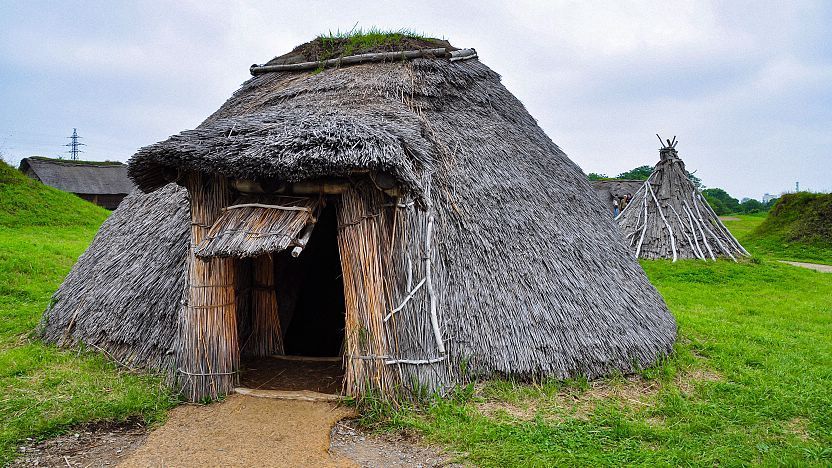 Adjacent to the excavation site stands the Jomon Jiyukan which exhibits objects excavated from the area and explains about the people who lived during the Jomon Period. It is also possible to try on Jomon period clothing, use tools of the era and try making handicrafts and toys. Typical food that the Sannai Maruyama villagers ate is served at a restaurant.
The Sannai Maruyama Archaeological Site, together with similar sites in the northern Tohoku Region and Hokkaido was registered as a World Cultural Heritage Site in 2021. It is easily visited in combination with nearby Aomori Museum of Art, which was designed in a style that imitates the excavation site.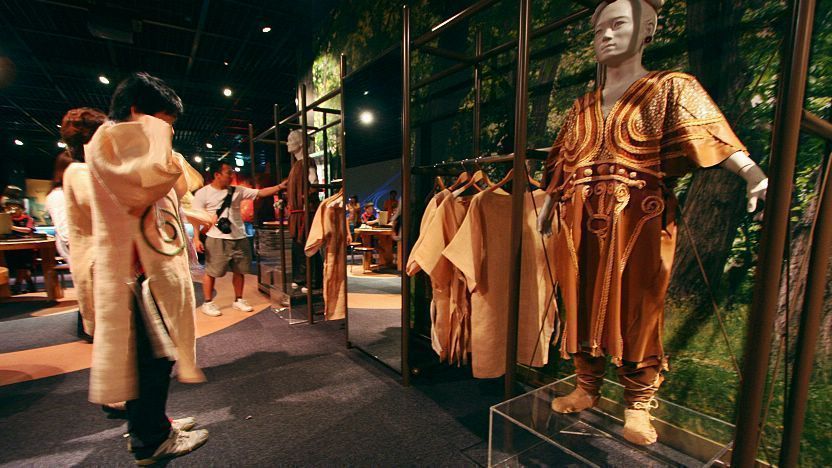 Hours
9:00 to 17:00 (until 18:00 from June through September)
Admission ends 30 minutes before closing
Closed
Fourth Monday of every month (or following day if Monday is a
national holiday
), December 30 to January 1
Questions? Ask in our forum.