Hakkodamaru Memorial Ship
Ship that connected Aomori with Hakodate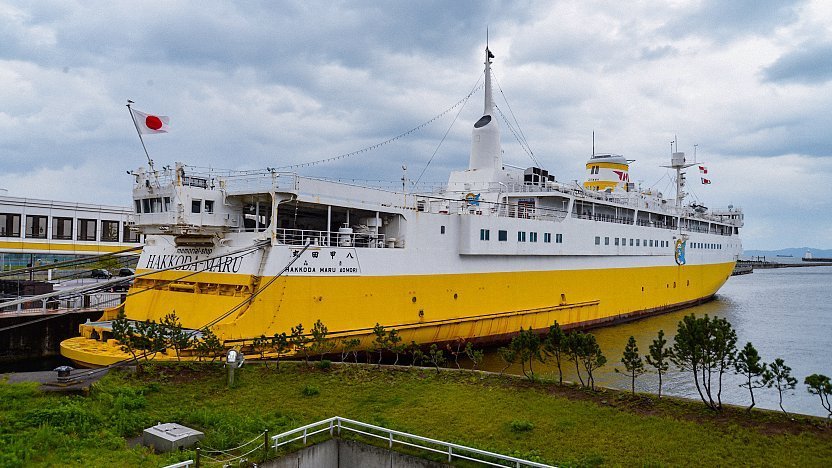 Until the opening of the Seikan Tunnel in 1988, ferries were the primary means of travel between Honshu and Hokkaido, and Aomori served as the hub for travelers to transfer between train and ferry. With the opening of the railway tunnel, the ferries lost much of their importance, although car ferries continue to connect Aomori with Hakodate today. One of the former ferries, the Hakkodamaru (八甲田丸, Hakkōdamaru) now serves as a memorial to the bygone era.
After completing its final voyage in 1988, the Hakkodamaru retired to Aomori Port where it remains permanently moored as a museum ship. Two of its sister ships, the Masumaru and the Yoteimaru, have also been converted into museum ships and can be seen in port at Hakodate and at the Maritime Museum in Odaiba respectively.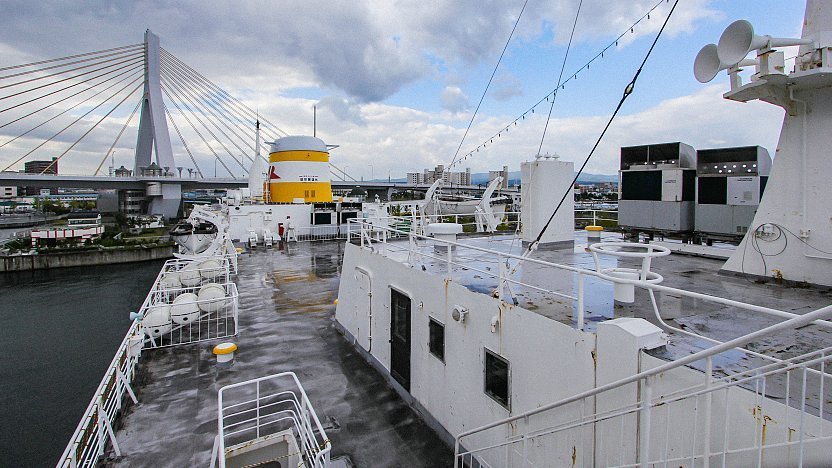 Much of the Hakkodamaru is open to the public, and a self guided tour leads through the ship. Visitors start on the promenade deck, which has been converted into a museum exhibiting a variety of photo displays and life size dioramas that describe the people and culture of Aomori Port. Several other rooms house model ships and items related to the ferry service. Visitors can also see preserved cabins, enter the bridge, explore the open top deck, and then descend into the lower bowels of the ship to explore the engine room.
Finally, the tour leads through the vehicle deck, a unique feature of the Hakkodamaru, which could hold up to 48 rail cars on four separate tracks. The trains would enter the ship via a hatch at the rear and were stored there for the 3.5 hour journey across the strait. Several historic trains remain on display including an express car, mail car and a diesel locomotive.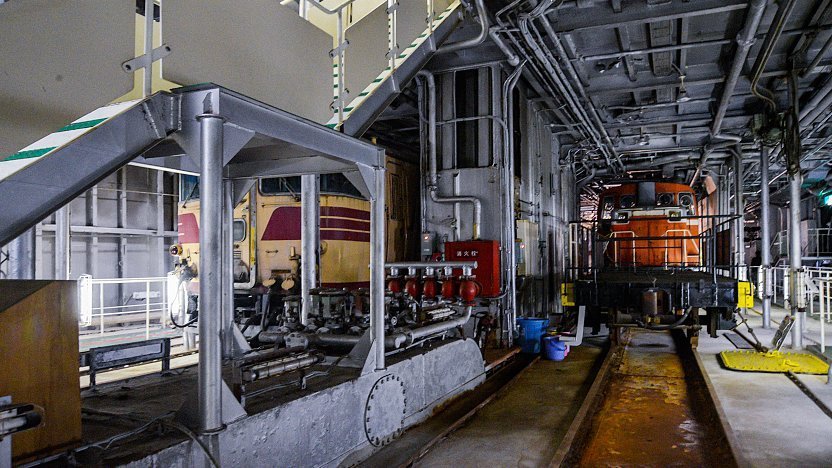 Hours
9:00 to 19:00 (April to October, admission until 18:00)
9:00 to 17:00 (November to March, admission until 16:30)
Closed
Monday from November to March (or the next day if Monday is a
national holiday
); December 31 to January 1 and the second week of March
Questions? Ask in our forum.