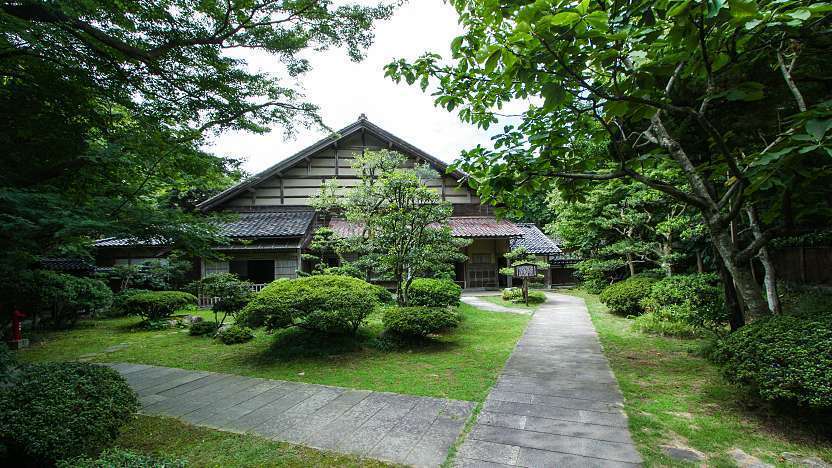 Located at the base of the Noto Peninsula, the Kita Residence (喜多家, Kita-ke) is a former samurai mansion that has been preserved and opened to the public. The Kita family served as the administrators of local villages on behalf of the feudal lord and were at times in charge of over 100 villages, making them one of the richest and most important families in the region.
The Kita family traces their hereditary line back to the Minamoto Clan, the victors of the Gempei War, as opposed to the Tokikuni family, who resided in the isolated Okunoto region and were descendants of the defeated Taira Clan. Members of the Minamoto family first came to the Noto region in 1575. A few years later, one of the sons was traveling with his mother to her hometown in Ehime when she perished along the way. The son took the name of his mother's county, Kita, and began a new family line.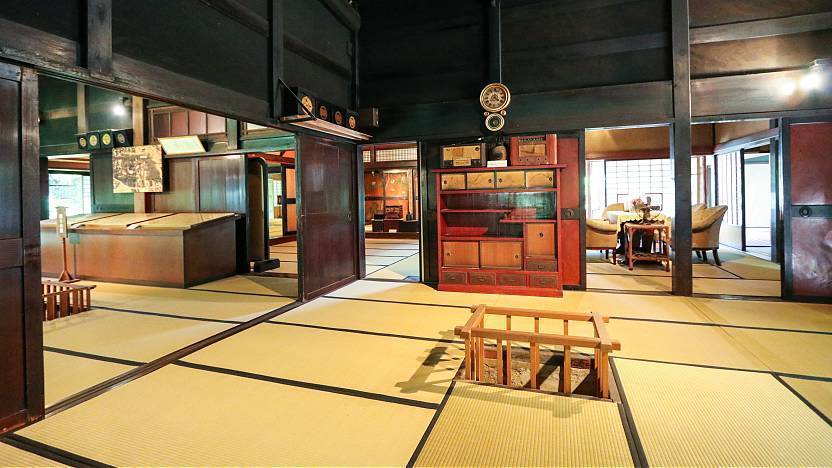 The wealth and influence of the Kita family was reflected in their residence, which is spacious and has a number of attractive features. There were rooms for the family and guests as well as rooms for conducting the business of administering the villages. Even the local lord (daimyo) would sometimes visit the residence, for which occasion a special entrance and slightly elevated room were constructed.
A wooden gate with a thatched roof is an interesting feature of the residence. It was given to the Kita family by the ruling local lord, and was transferred from a castle about 350 years ago. A museum beside the residence displays some family treasures, ranging from samurai armor to folding screen paintings. The museum has two floors and its admission is included with admission to the residence.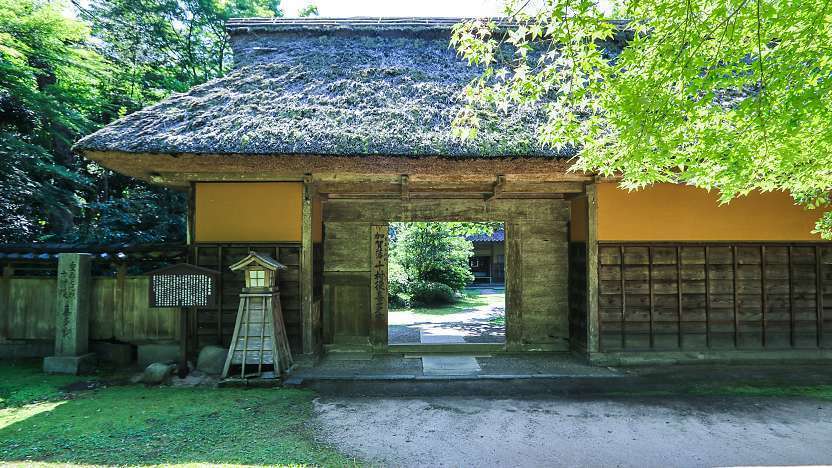 Hours
9:00 to 16:45 (until 15:45 from December to February); admission ends 45 minutes before closing time
Closed
Tuesdays (or following day if Tuesday is a
national holiday
); May 6 and December 29 to January 3
Typical Visit Duration
About 15-30 minutes