Wakura Onsen
Hot spring resort with large ryokan along the water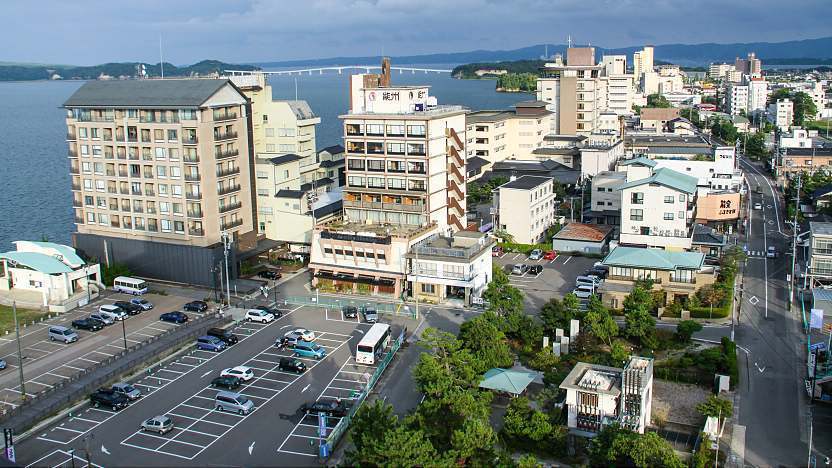 Wakura Onsen (和倉温泉) is a hot spring resort located beside Nanao Bay on the Noto Peninsula. The resort town is dominated by massive ryokan complexes along the water's edge. The most famous of them is the Kagaya, which consistently ranks among Japan's best ryokan for its excellent service and facilities.
The large ryokan complexes offer a wide variety of facilities to their guests, including hot spring baths, restaurants, karaoke rooms, bars, theaters and game centers. As a result, visitors rarely feel the need to venture outside, and Wakura's streets are not very lively. But the town does have a few minor sights that justify a walk. Across from the Kagaya ryokan, there is a public square (hiroba) with a hot spring water fountain and a small park around a shrine and a hot spring source with water pipes.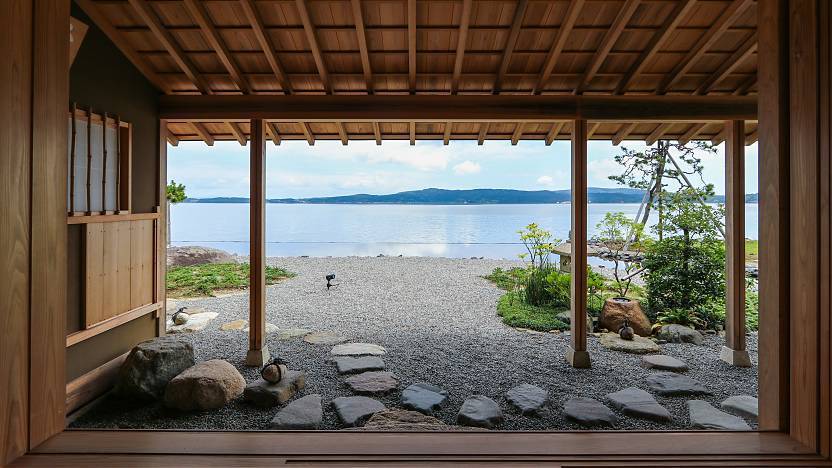 Nearby in the lobby of the Kagaya Bettei Matsuno Midori ryokan is the Kado Isaburo Museum with exhibits of modern interpretations of lacquerware by local artist Kado Isaburo. Also open to the public at the ryokan is a teahouse with about 150 years of history. Visitors can also request to participate in a tea ceremony there between 15:00 to 18:00 (additional charges apply). Not far from the ryokan is the Le Musee de H, a confectionery museum by a famous Japanese pastry chef. Consisting of only a single exhibition room, Le Musee de H exhibits a few sculptures artistically made of sweets. Adjacent is a cafe.
The best way to enjoy the bathing experience at Wakura Onsen is to stay overnight at one of the ryokan. But the waters can also be enjoyed by daytrippers, as some ryokan allow non-staying guests to use their bathing facilities during the day for typically 500 to 1500 yen. Furthermore, there is a dedicated paid public bath house, the Soyu Public Bath, in the town center. A few free foot baths (ashiyu) are also found around town.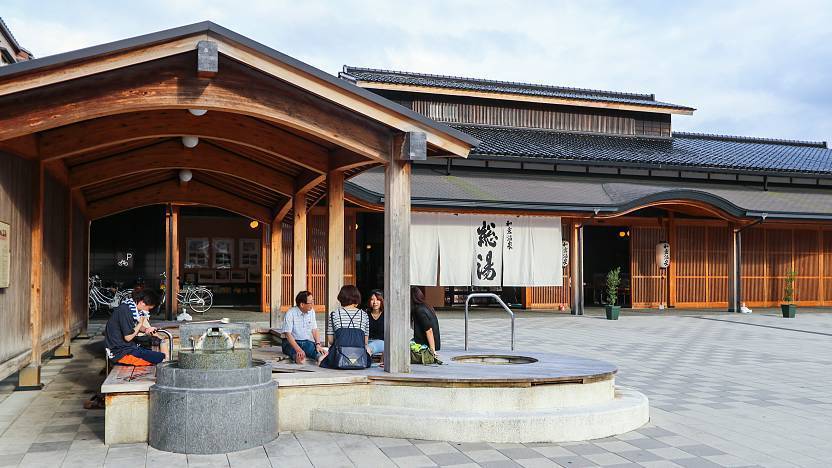 From Kanazawa, there are limited express trains that run directly to Wakura Onsen Station (one hour, about 2500 yen, departures every 2-3 hours). Wakura Onsen can also be reached from Kanazawa by local trains with one transfer at Nanao Station (100 minutes, 1410 yen).
Central Wakura Onsen is located about two kilometers away from Wakura Onsen Station. It is possible to walk the distance in about 30 minutes, but some hotels offer free pick up, and there are also local buses and taxis.
How to get to and around the Noto Peninsula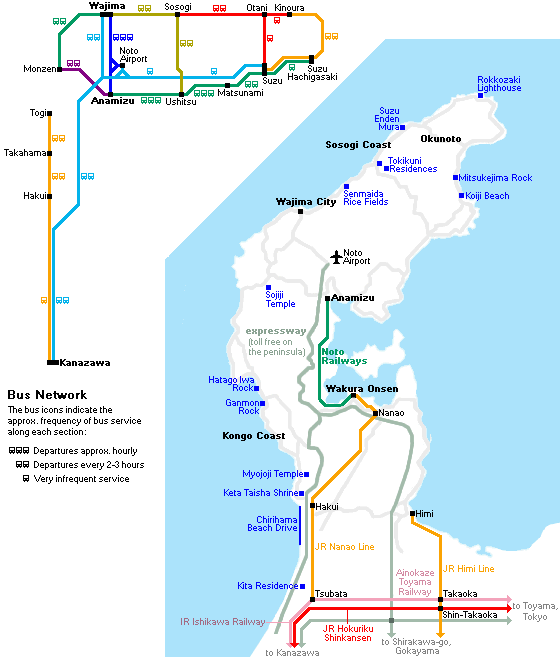 Kado Isaburo Museum
Admission
1000 yen (inclusive of a drink)
Typical Visit Duration
20-30 minutes
Le Musee de H
Hours
9:00 to 18:00 (entry until 17:30)
Typical Visit Duration
5 minutes
Soyu Public Bath
Closed
The 25th of each month (or following Monday if the 25th falls on a weekend)
Questions? Ask in our forum.