Chirihama Beach Drive
Long beach drive open to private vehicles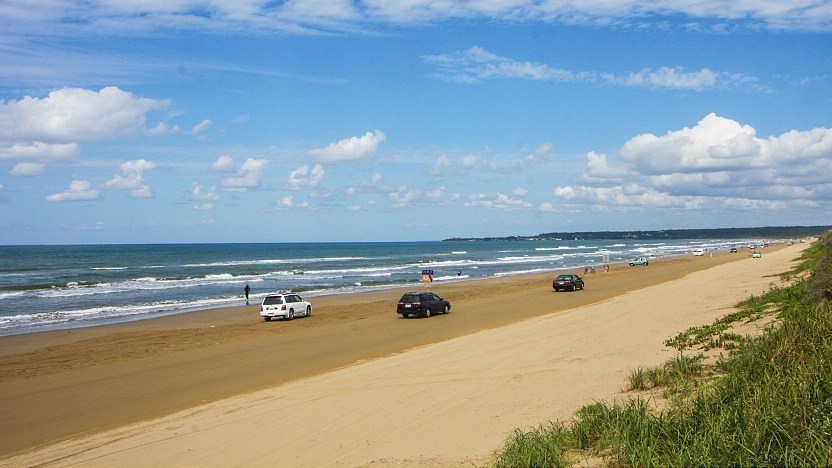 The Chirihama Beach Drive (千里浜なぎさドライブウェイ, Chirihama Nagisa Driveway) is a unique attraction at the western base of the Noto Peninsula. It is an eight kilometer stretch of beach along the Sea of Japan that is open to private vehicles, allowing people to take a short ride right along the water's edge. Traffic runs in both directions, and there is no charge for driving on the beach.
As well as enjoying the unique experience of driving along a beach, many people park their cars out of the way and wade out into the water to collect seashells. A number of food stalls at the southern end of the beach sell the local specialties of grilled clams and grilled turban shells. The stalls close for the winter from early December to mid March.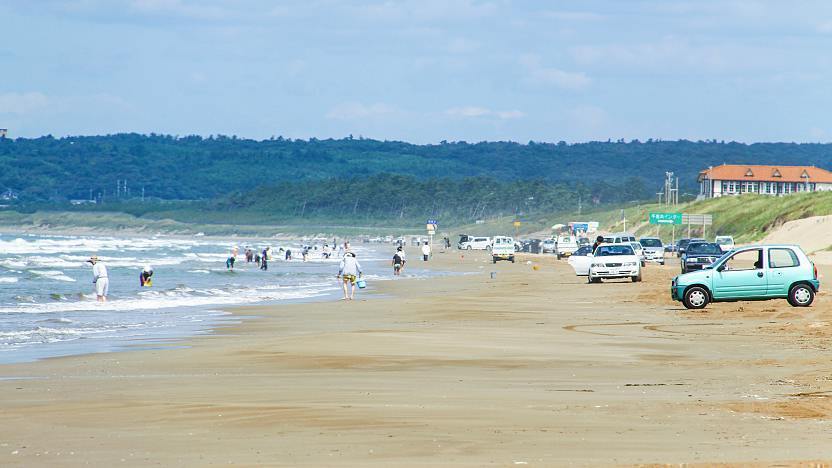 The Chirihama Beach Drive is conveniently located beside the Noto Satoyama Kaido expressway. The northern and southern ends of the beach drive are located respectively beside the Chirihama and Imahama Interchanges.
How to get to and around the Noto Peninsula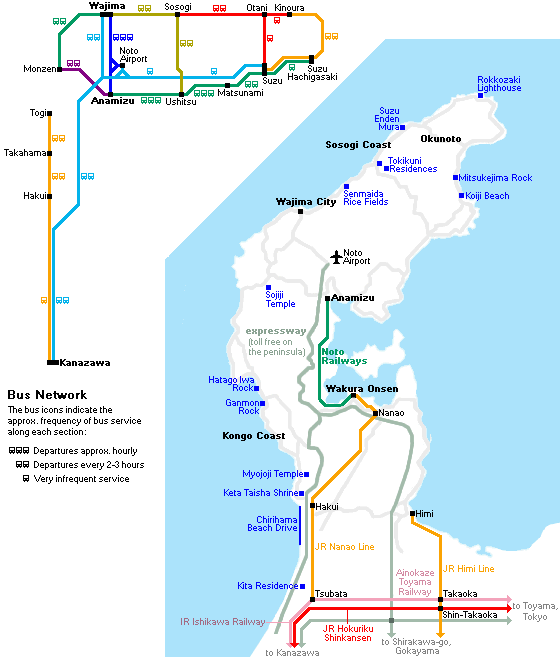 Questions? Ask in our forum.