Myojoji Temple
Nice temple complex with a five storied pagoda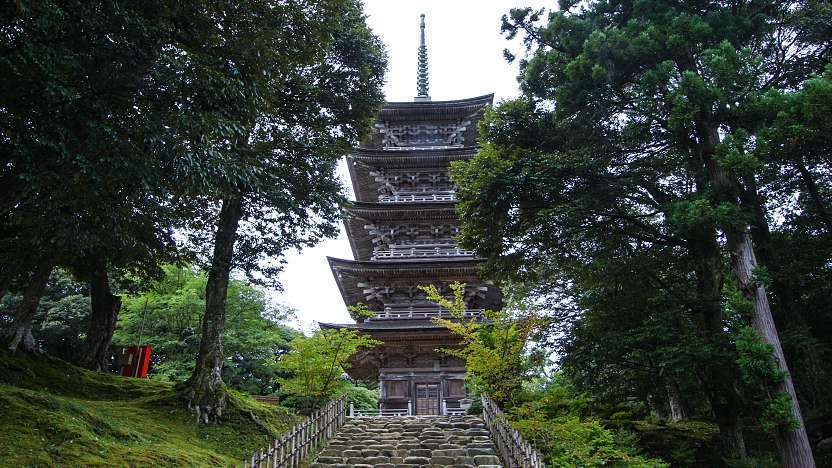 Myojoji Temple (妙成寺, Myōjōji) serves as the head temple of the Nichiren sect in the Hokuriku Region, which is composed of the northern part of the Chubu Region. The temple was founded in 1294 by the Saint Nichizo, who was a disciple of Nichiren himself.
Myojoji consists of a large complex of buildings set on top of a hill. Most of the present buildings date back to the 17th century, and the oldest, the priest's living quarters, was built in 1593. The temple buildings were constructed under the patronage of the Maeda Clan, that ruled the Kaga domain (present day Ishikawa Prefecture) and was surpassed in wealth only by the Tokugawa.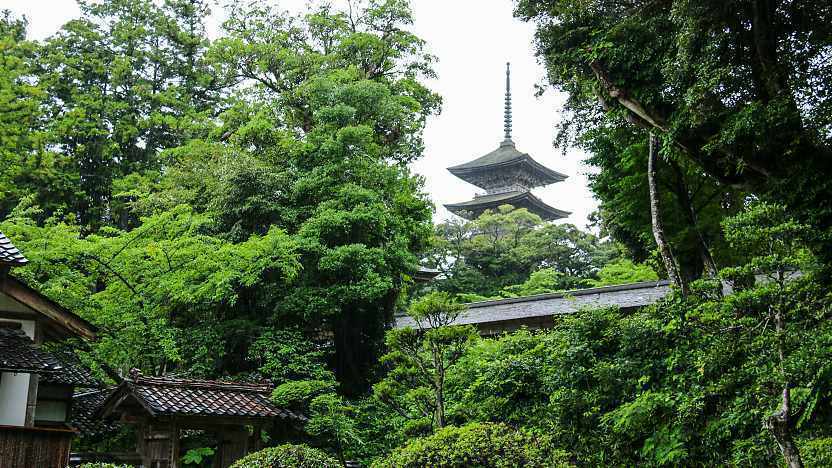 The most striking feature of the temple is its five storied pagoda, which dates back to 1618 and stands almost 35 meters tall. The pagoda can be seen in the air when first approaching the temple grounds. To the right of the steps, that lead up to the pagoda, there is a statue of Nichizo, the temple's founder.
The temple's main gate contains statues of the Buddha's guardian deities and dates back to 1625, while the temple's Hondo ("main hall"), located near the center of the complex, was constructed in 1614. At the back of the temple, near the pagoda, there are a few small graveyards. Also on the temple grounds is a pleasant garden that has a view of the five story pagoda framed by tree branches.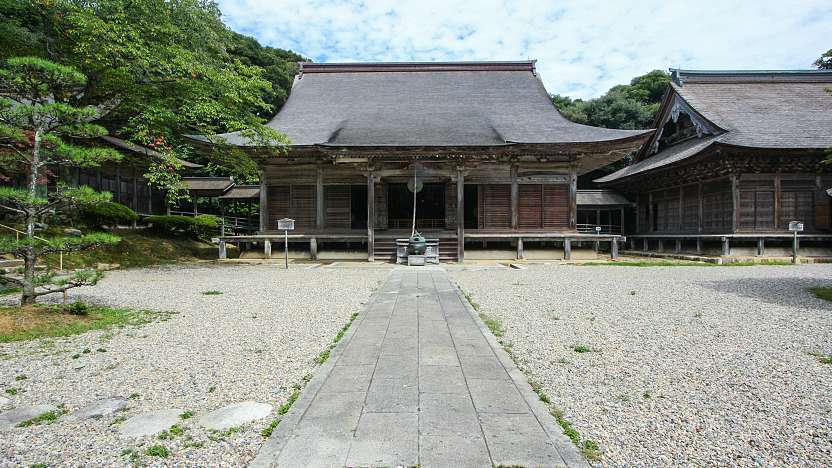 Myojoji can be reached by bus from Hakui Station on the JR Nanao Line (55 minutes and 830 yen from Kanazawa or 45 minutes and 590 yen from Wakura Onsen). From Hakui Station, take a bus bound for either Takahama or Togi and get off at Mōjōji-guchi (妙成寺口, 20 minutes, 440 yen, hourly departures). The temple is about a ten minute walk from the bus stop.
How to get to and around the Noto Peninsula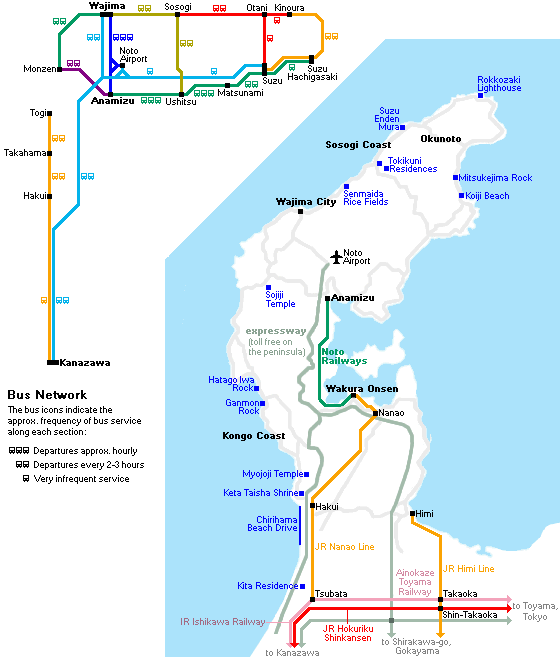 Hours
8:00 to 17:00 (until 16:30 from November to March)
Typical Visit Duration
20-40 minutes
Questions? Ask in our forum.