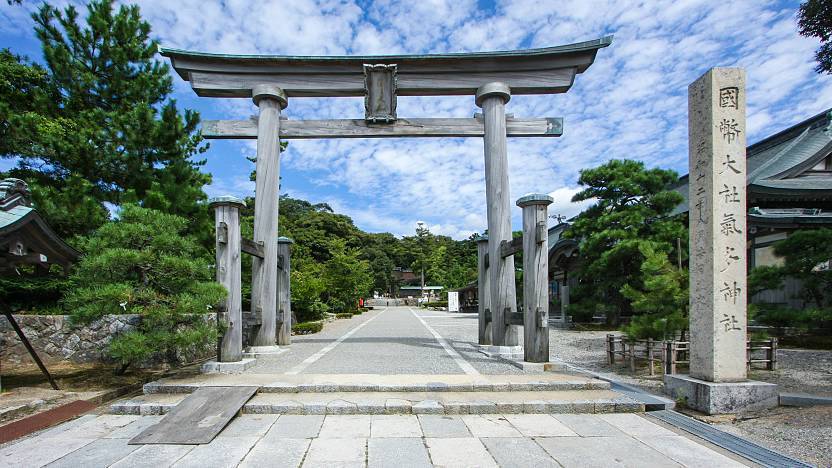 Keta Taisha (気多大社) is a Shinto shrine with a history as a holy spot that dates back over 2000 years. During the Nara Period and Heian Period, it was known as the "the first shrine of Noto". Keta Taisha is made up of a few buildings, with a number of trees encircled with shimenawa (sacred ceremonial ropes) and a sacred forest behind the main shrine buildings.
Keta Taisha enshrines the deity Okuninushi, who is a god of finding true love. Like at other shrines, visitors to Keta Taisha can buy ema, wooden plates upon which one writes a wish, and leave it at the shrine in hopes that the wish will be answered. The ema of Keta Taisha take after Okuninushi, and are made in the shape of hearts, arrows and other love related things. The shrine is particularly popular among young women hoping for romance.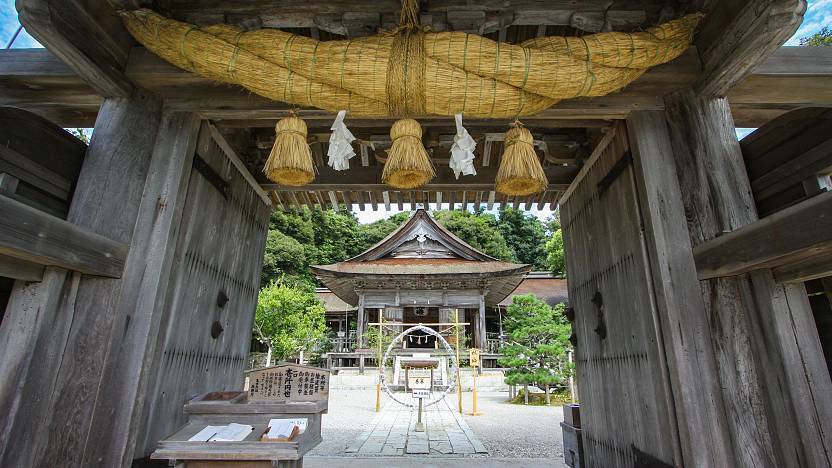 From Hakui Station (55 minutes and 820 yen from Kanazawa or 45 minutes and 580 yen from Wakura Onsen), Keta Taisha can be reached by direct buses bound for Takahama, Togi or Monzen. Get off at Ichi-no-Miya bus stop (10 minutes, 250 yen, about one bus per hour), from where the shrine can be reached on foot in about five minutes.
How to get to and around the Noto Peninsula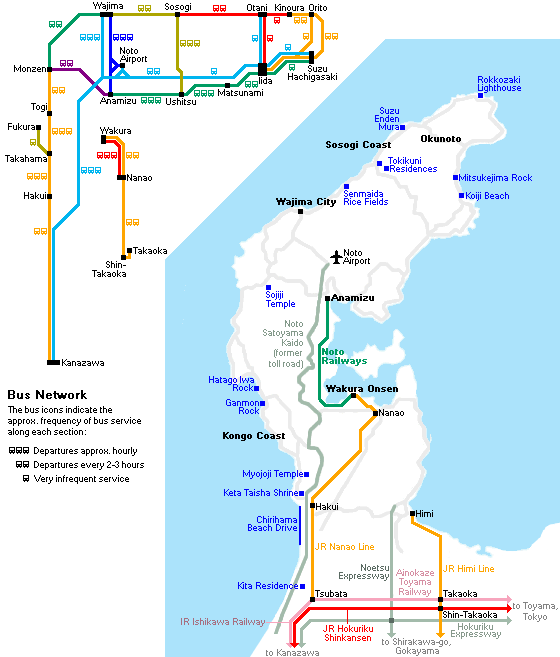 Hours
8:30 to 16:30 (until 18:00 from July 20 to August 31)
Typical Visit Duration
About 20 minutes
External Links and Resources