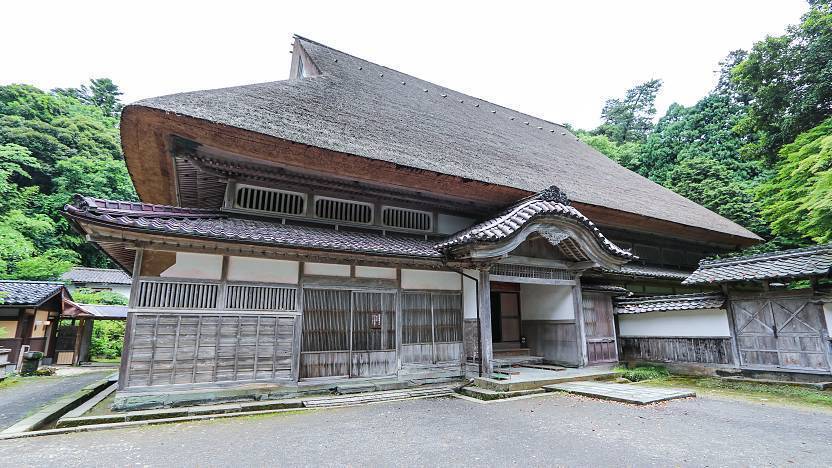 The Tokikuni family (時国家, Tokikuni-ke) are descendants of the powerful Taira clan, and two of their former residences have been preserved and opened to the public: the Upper Tokikuni Residence and the Lower Tokikuni Residence. The residences are located only a short walk apart from each other near the tip of the Noto Peninsula in the Okunoto region.
The history of the Tokikuni family dates back to the 12th century, when the Taira clan was defeated in the Gempei War, and many of its members fled or were sent into exile. One important clan member was banished to the isolated Okunoto region, and one of his sons, Taira Tokikuni, would give up the Taira family name and become the founder of a new hereditary line, the Tokikuni. His original residence, which no longer exists, was built not far from the present location of the upper and lower residences.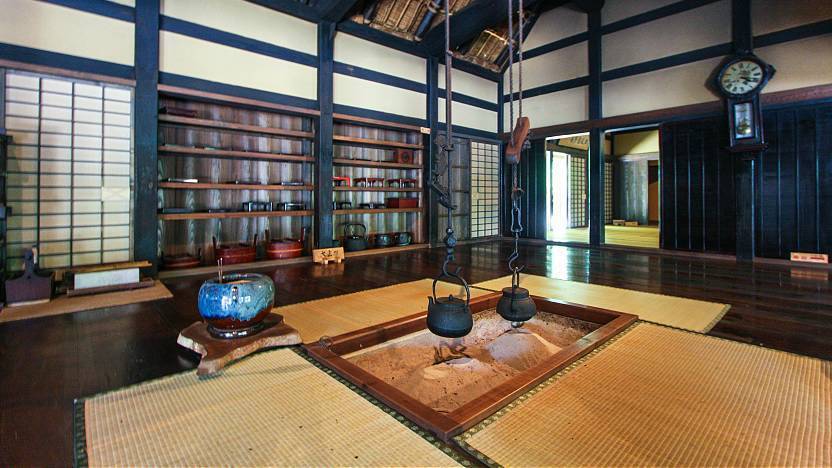 The Kami Tokikuni-ke (上時国家) is the bigger and more impressive of the two buildings, and one part of it still serves as a private residence. The thatched roof building is about 18 meters tall, and was built in the early 1800s when the head of the family decided to abandon the original residence. A few fixtures of the original residence have been incorporated into the present building. There are a number of rooms to explore, such as guest rooms, guard rooms and gardens, and various artifacts are on display.
Considered the oldest surviving residence on the Noto Peninsula, the Shimo Tokikuni-ke (下時国家) predates the Kami Tokikuni-ke. In the 1500s one of the sons of the head of the family formed his own branch of the Tokikuni, called the Shimo Tokikuni (lower Tokikuni) and built his residence, the Shimo Tokikuni-ke, near the main family's residence, which thereafter became known as the Kami Tokikuni-ke. Extensive renovation works on the building were completed in 2005, giving it a newer appearance.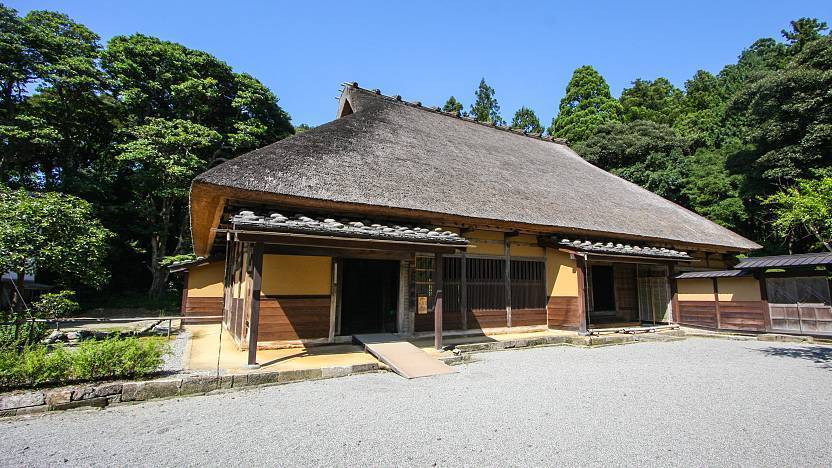 The Tokikuni residences can be reached directly by bus from Wajima bound for Noto Kōkō Minami (能登高校南) in Ushitsu (35 minutes, 780 yen, one bus every 2-3 hours). The Kami Tokikuni-ke is located at the Kami Tokikuni bus stop (上時国), and the Shimo Tokikuni-ke is located at the Shimo Tokikuni bus stop (下時国), which are about one bus minute apart from each other. From Anamizu, the residences can be reached by taking a bus to Ushitsu and then transferring to a bus bound for Sosogi or Wajima.
How to get to and around the Noto Peninsula
Kami Tokikuni Residence
Hours
9:00 to 17:00 (entry until 16:30)
Closed
December 6 to March 14
Typical Visit Duration
About 20-25 minutes
Shimo Tokikuni Residence
Hours
10:00 to 16:00 (entry until 16:30)
Closed
Weekdays and during the winter (December to March)
Typical Visit Duration
About 15 minutes
External Links and Resources