Shodoshima Soy Sauce
A local food product for centuries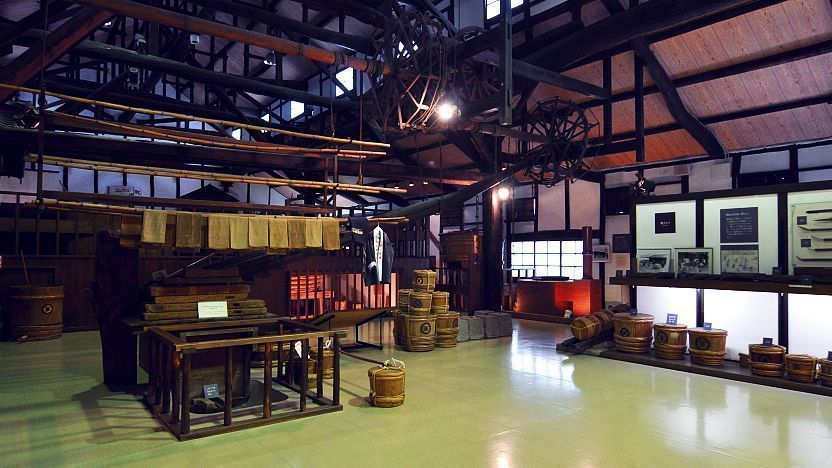 Shodoshima has a 400 year history of soy sauce production. Today there are about a dozen soy sauce factories concentrated around the Shodoshima town center between Kusakabe Port and Sakate Port, which continue to produce the salty black condiment.
Marukin, one of the leading soy sauce companies on the island, maintains a soy sauce museum on its factory grounds. The museum resembles a traditional soy sauce factory, and explains the production process along with all the vats and tools required. The museum has English displays and a gift shop that sells many different varieties of soy sauce.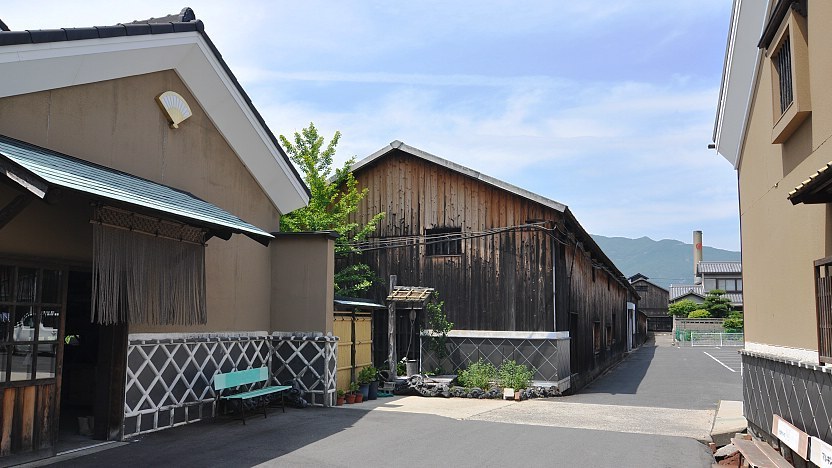 Another related product of Shodoshima is tsukudani, small pieces of seafood, meat or other foods, that have been preserved by cooking in a sweet soy sauce and are often enjoyed with a bowl of rice. There are two tsukudani shops near the soy sauce museum.
One of them, Kyohotei Tsukudani, has a small museum and cafe, and also offers mini walking tours and lectures (500 yen each; advance reservations required; see official website for details). The other shop, Ittokuan Tsukudani, has a nice, well stocked store where you can sample a wide range of different types of tsukudani.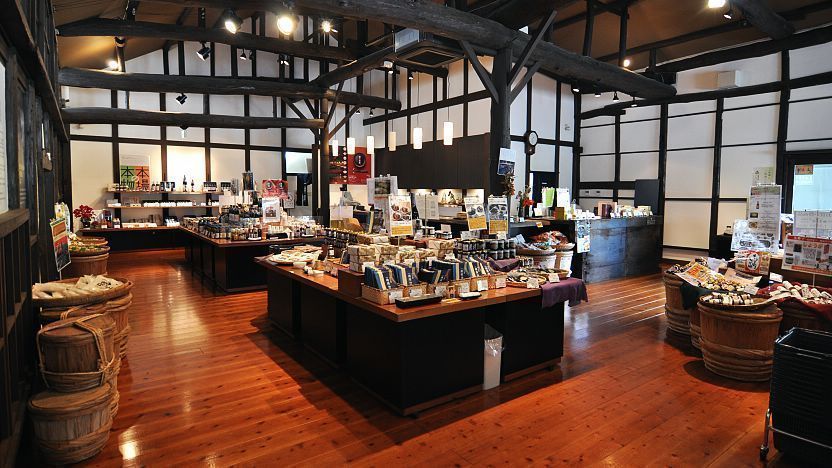 By bus
The closest bus stop to the soy sauce museum and tsukudani shops is Marukin-mae (丸金前). There are 1-2 buses per hour from Tonosho Port to Marukin-mae bus stop. They are bound for Sakate (坂手) or Eigamura (映画村) and stop at Kusakabe Port along the way. The one way trip from Tonosho Port takes 40 minutes and costs 300 yen. From Kusakabe Port it takes ten minutes and costs 150 yen.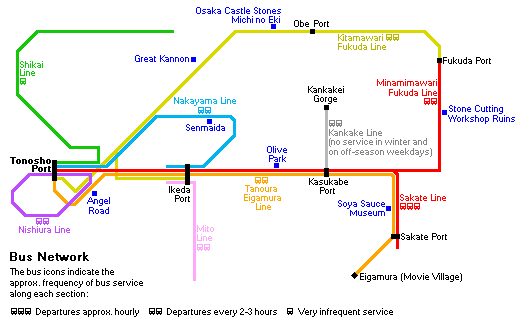 By car or taxi
Alternatively the museum and shops are accessible by rental car or taxi in about 40 minutes from Tonosho Port (about 6000 yen by taxi), in about 30 minutes from Fukuda Port (about 5200 yen by taxi) or in about five minutes from Kusakabe Port (about 1000 yen by taxi).
How to get to and around Shodoshima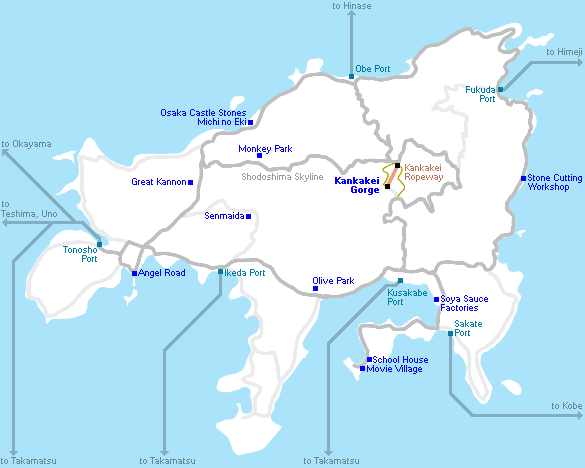 Marukin Soy Sauce Museum
Hours
9:00 to 16:00 (until 16:30 during summer holidays and the autumn color season)
Closed
Second and third Tuesdays in January, February and June; October 15 and from December 29-31
Questions? Ask in our forum.