Great Kannon (Daikannon)
A fifty meter tall white statue of Kannon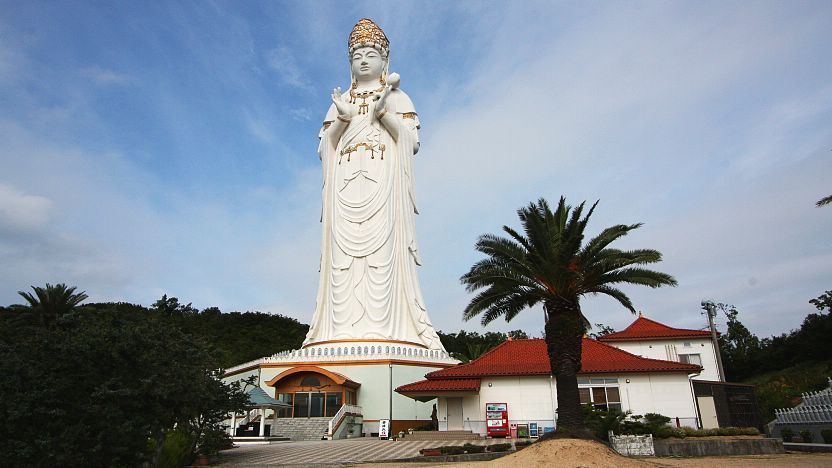 The Shodoshima Great Kannon (小豆島大観音, Shōdoshima Daikannon) is a large white statue depicting Kannon, the Buddhist goddess of mercy. Completed in 1993 on the mountainside overlooking the western side of Shodoshima Island, the 50 meter tall statue houses a temple inside.
Visitors may enter and climb (or take an elevator most of the way up) to the top floor built into the Kannon's chest where the temple's holy relic, a tooth of the historical Buddha donated by a temple in Sri Lanka, is enshrined. This floor doubles as observation deck with views over Shodoshima.
Inside the base of the statue is a maze-like series of halls containing hundreds of golden miniature replicas of the Great Kannon, which have been donated by temple goers. There is also a large traditional altar in the central hall where visitors may worship.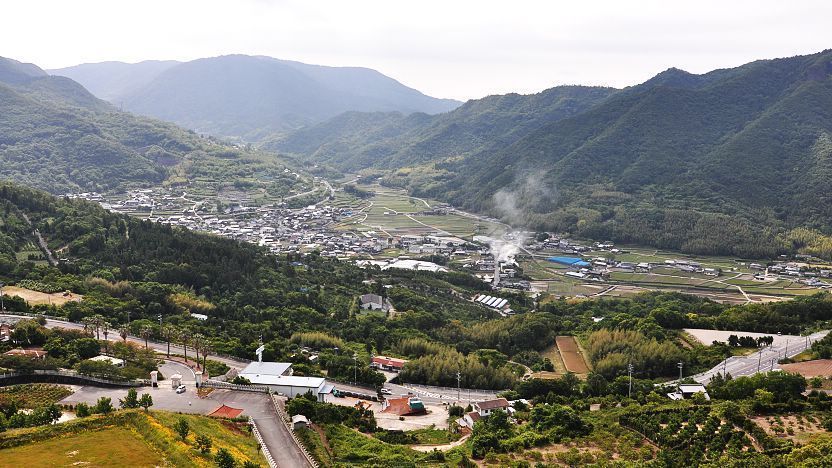 By bus
From Tonosho or Ikeda port, take a bus along the Kitamawari Fukuda Line (北廻り福田線) bound for Fukuda Port (福田港) and get off at Shodoshima Daikannon-mae (小豆島大観音前). The one way ride takes 30 minutes and costs 300 yen. There are direct connections every 2-3 hours from either port. The statue is a ten minute walk uphill from the bus stop.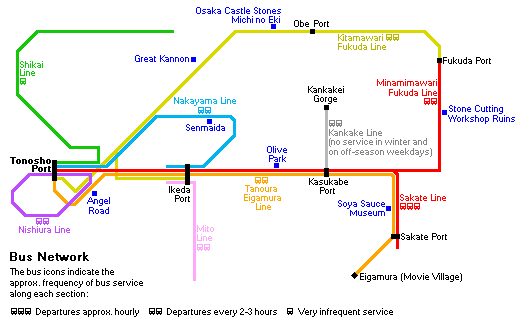 By car or taxi
Alternatively the statue is accessible by rental car or taxi in about 15 minutes from Tonosho Port (about 2500 yen one way by taxi).
How to get to and around Shodoshima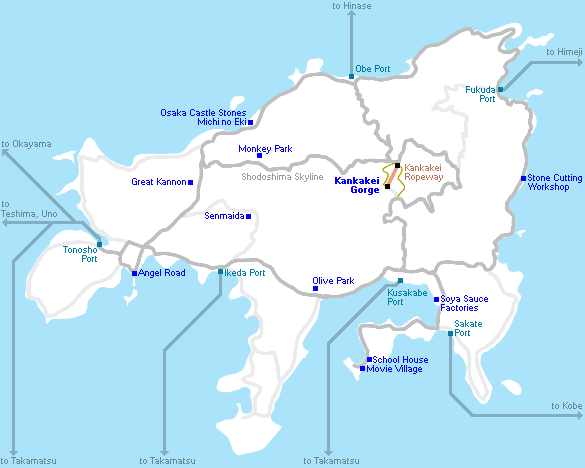 Questions? Ask in our forum.