Choshikei Monkey Park
Wild monkeys live in this park in the mountains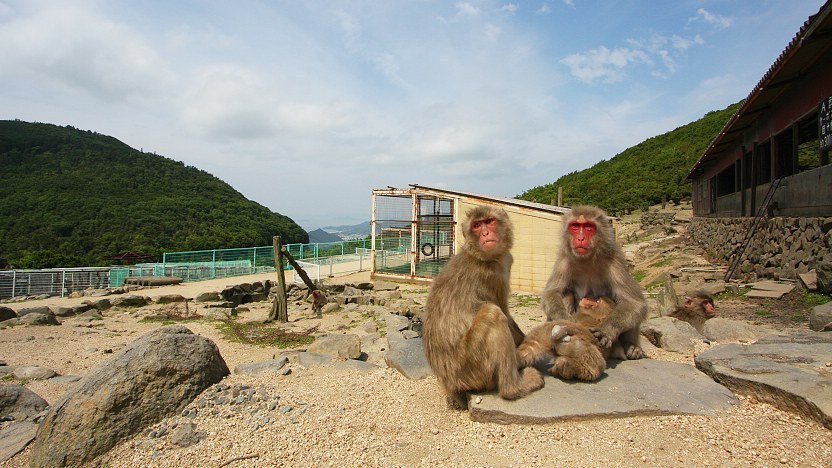 The Choshikei Monkey Park (銚子渓お猿の国, Chōshikei Osarunokuni) lies near a ravine along the Shodoshima Skyline road in the mountains at the center of Shodoshima Island. Two troupes of roughly 500 Japanese macaques live on the mountain and roam freely around the decaying structures of the spacious park. In addition, there are also a few peacocks found in enclosures.
Visitors can wander around the park and observe the monkeys or feed them from a special caged feeding room (while ironically becoming the animal on display). There is also a monkey show, featuring a trained monkey twice a day. A 15 minute walk beyond the monkey park gets visitors to an observation deck with good views over the island and the Seto Inland Sea.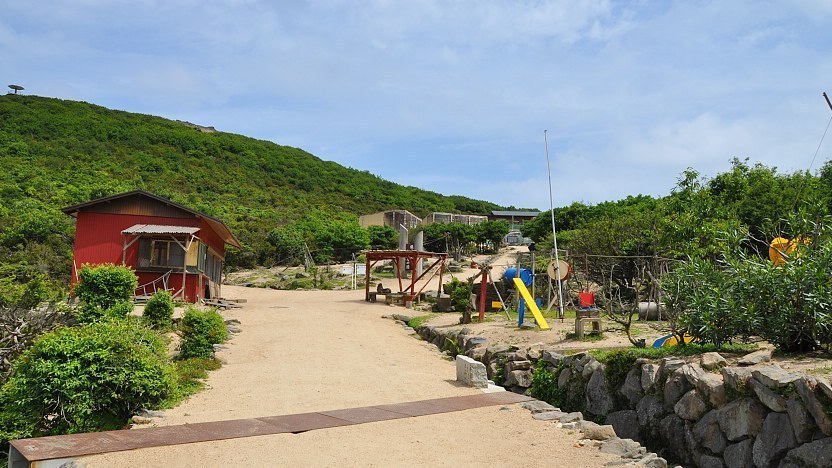 Hours
8:20 to 17:00 (entry until 16:30)
Questions? Ask in our forum.