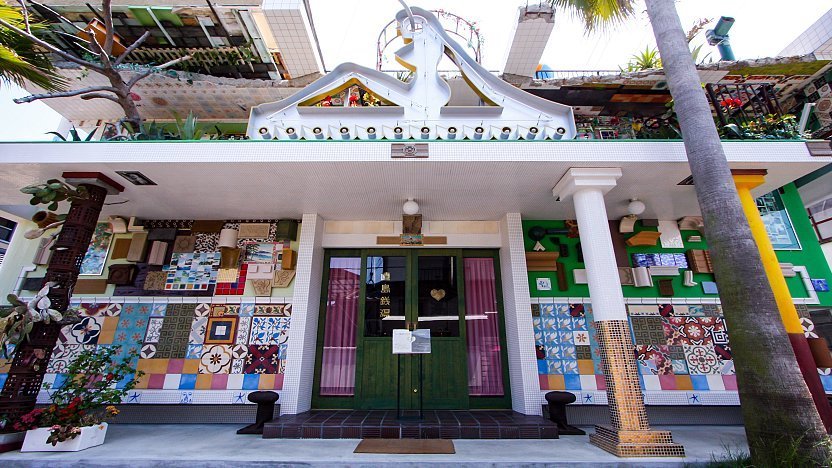 I Love Yu is a combination of art installation and public bath house (sento), where visitors can experience bathing in the artwork. The facility was designed by Japanese artist Otake Shinro whose scrapbook like style incorporates recycled objects from all over Japan. Otake also created the Haisha art house, which is part of the Art House Project on Naoshima.
Bathing at the I Love Yu bath house is a unique experience. The baths are designed and finished mostly in plain white tiles surrounding a collage of erotica on the floor of the bath. While soaking in the hot waters, visitors can view the brightly painted glass ceiling, large tile murals depicting female abalone divers (ama) on the walls and an elephant statue at the center of the room.
The art is ever present throughout the rest of the bath house as well with paintings, posters, video displays, painted ceramic and collages decorating the changing rooms, toilets, entryway and the entire exterior of the building. The bath sells I Love Yu goods and toiletries such as towels, shampoo and body soap. Like the admission tickets, they are purchased through a ticket machine next to the entrance.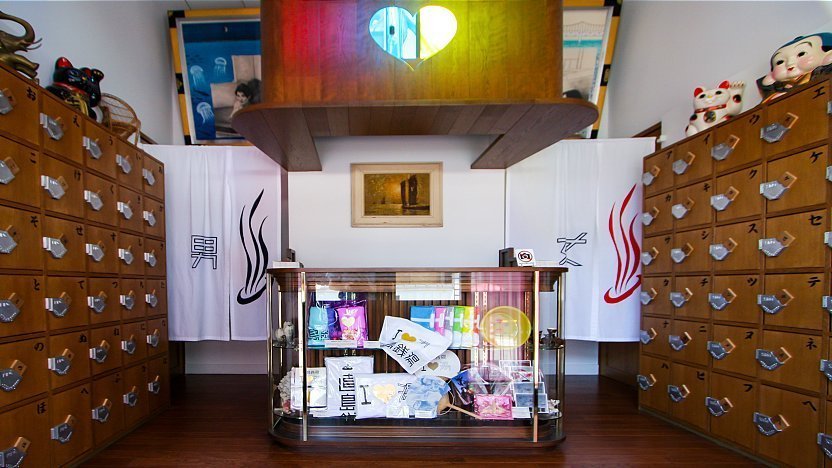 Hours
13:00 to 21:00 (entry until 20:30)
Questions? Ask in our forum.