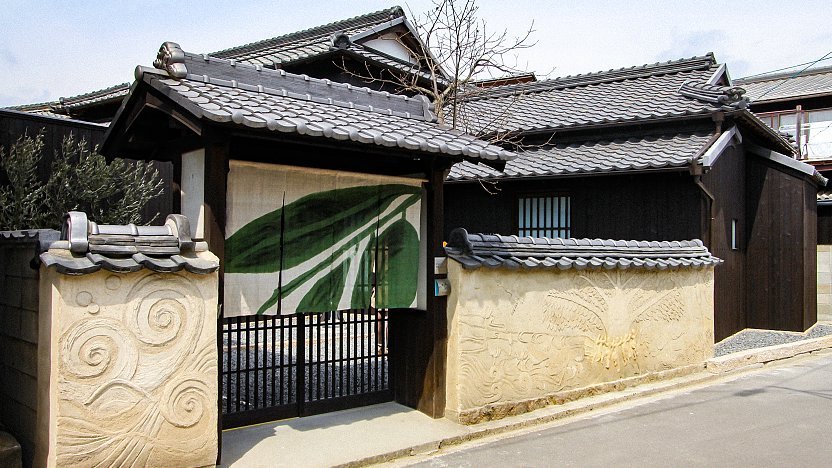 The Ando Museum opened in March 2013 in time for the second Setouchi Triennale in the Honmura town of Naoshima where it joins the buildings of the Art House Project as an additional magnet for contemporary art lovers. The museum is designed by the man it is named after, Ando Tadao, one of Japan's most famous architects who also designed most other museums on Naoshima.
The Ando Museum looks like a regular, traditional residence from the outside, blending in perfectly into the town's neighborhood. The inside of the building, however, combines traditional interior design with Ando's signature use of concrete, creating a rather intriguing atmosphere. Explanatory signs and photographs along the walls document Ando's activities on Naoshima and elsewhere.
There are one or two buses per hour from Miyanoura Ferry Terminal bound for Tsutsujiso that stop at the Nokyo-mae bus stop in Honmura (5 minutes, 100 yen) along the way. Alternatively, it is a 2.5 kilometer bicycle ride (10 minutes) or walk (35-45 minutes) from the Miyanoura Ferry Terminal. Honmura has also its own port with infrequent ferry connections to Uno Port on Honshu.
How to get to and around Naoshima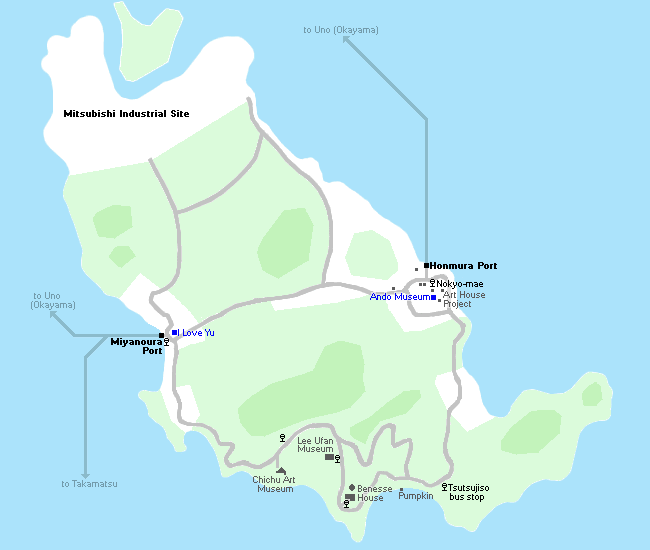 Hours
10:00 to 16:30 (entry until 16:00)
Questions? Ask in our forum.