Lee Ufan Museum
Museum devoted to the Korean artist Lee Ufan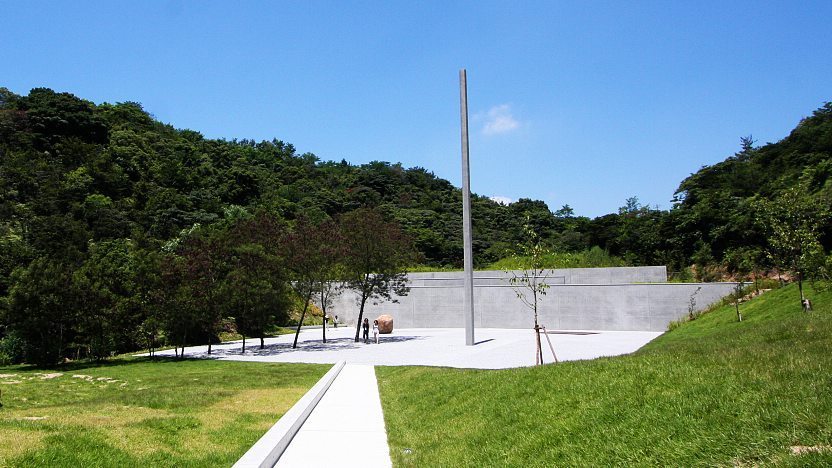 Opened in time for the 2010 Setouchi Triennale, the Lee Ufan Museum (—›āZą…"üpŠŁ, Ri Ūfan Bijutsukan) features works by the Korean contemporary artist Lee Ufan, who was born in Korea but has been working and teaching in Japan. On display are large installations made of stone, concrete and huge slabs of iron, as well as a number of paintings from earlier in his career.
The museum building was designed by the Japanese architect Ando Tadao, who also designed the other museums on the island, namely the nearby Benesse House and Chichu Art Museum. Just like his other works on the island, the Lee Ufan Museum building mixes geometrically shaped reinforced concrete with nature and open spaces that accentuate the artwork displayed within.
There are one to three buses per hour from Miyanoura Ferry Terminal via Honmura to the Tsutsujiso bus stop at the east gate of the Benesse House (10 minutes, 100 yen), from where it is possible to walk (20 minutes) or take a free shuttle bus (5 minutes) to the Lee Ufan Museum. Alternatively, the museum is about a 2.5 kilometer bicycle ride (15 minutes) or walk (40-50 minutes) from the ferry terminal.
The Lee Ufan Museum is located between the Benesse House and the Chichu Art Museum and can be reached from either museum in a five minute walk or two minute free shuttle bus ride.
How to get to and around Naoshima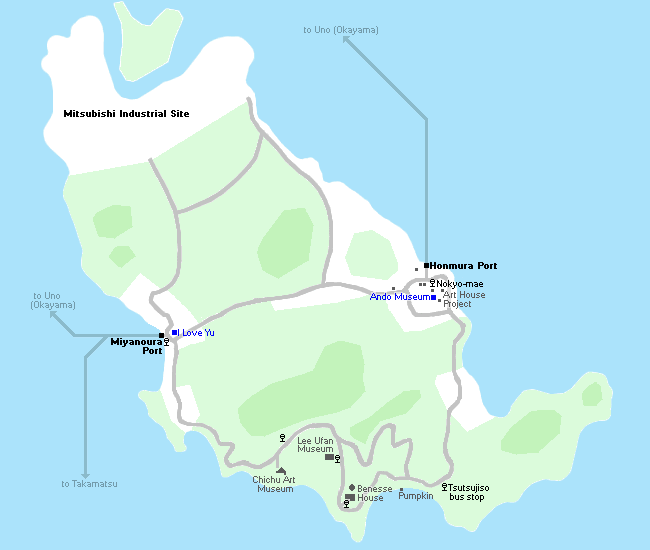 Hours
10:00 to 18:00 (until 17:00 from October through February)
Admission ends 30 minutes before closing
Closed
Mondays (or Tuesday if Monday is a
national holiday
), infrequent irregular closures for maintenance
Questions? Ask in our forum.