Adachi Museum of Art
Art museum with a spectacular garden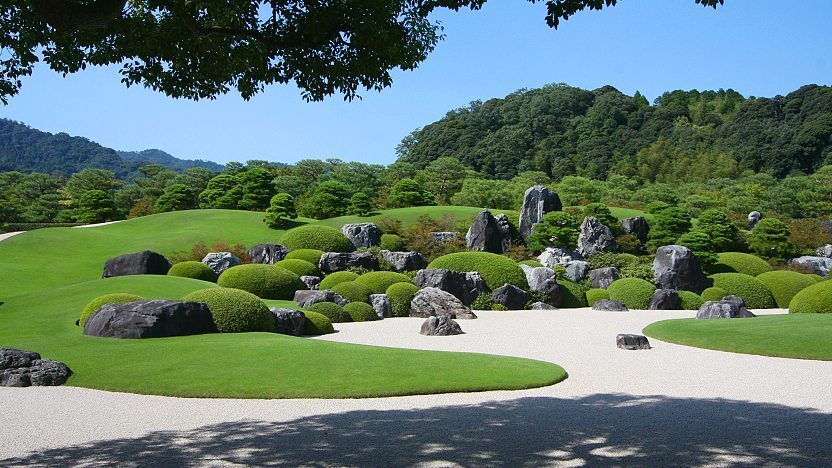 The Adachi Museum of Art (足立美術館, Adachi Bijutsukan) was founded by Adachi Zenko, a locally born businessman, in 1970 as a way of combining his passions for Japanese art and garden design. He hoped that viewing the gardens and artwork together would expand peoples' appreciation and interest in Japanese art.
The Adachi Museum of Art is best known for its award winning garden. It has been named the best garden in Japan annually since 2003 by the "Journal of Japanese Gardening". The garden can be enjoyed at anytime of the year and shows a different character depending on the season. It cannot be entered, but only be viewed from the museum building.
In addition to the gardens, the Adachi Museum of Art also houses a collection of nearly 1300 twentieth century paintings and artworks which are rotated seasonally. There is also a permanent exhibit of paintings by Yokoyama Taikan, as well as a ceramics exhibit.
Hours
9:00 to 17:30 (until 17:00 from October to March)
Admission
2300 yen (2000 yen for foreign visitors)
Questions? Ask in our forum.