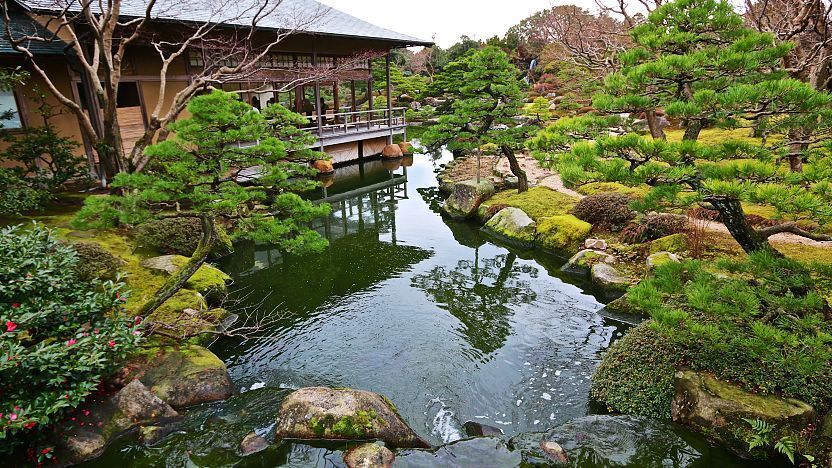 Sitting on the sparsely populated Daikonshima Island in the middle of brackish Lake Nakaumi outside central Matsue is Yushien Garden (由志園, Yūshien, also commonly romanized as Yuushien), a large garden most celebrated for its peony flowers. Established as a private garden in 1975, the 40,000 square meter grounds feature several traditional landscape garden elements, including a central pond, waterfalls, streams, stone lanterns, a rock garden and a variety of seasonal flowers.
Yushien's main attraction, however, is its meticulously tended collection of 250 types of bulbous-blossomed Japanese peony flowers. Thanks to carefully timed planting, visitors can see the peonies flower year round in dedicated indoor and outdoor displays. The garden is probably most spectacular in spring, when patches of peonies scattered throughout the grounds burst into bloom, and an annual Peony Festival is held from late April through May. The garden is nice in winter too when traditional straw coverings are placed over individual plants to shelter them from snow.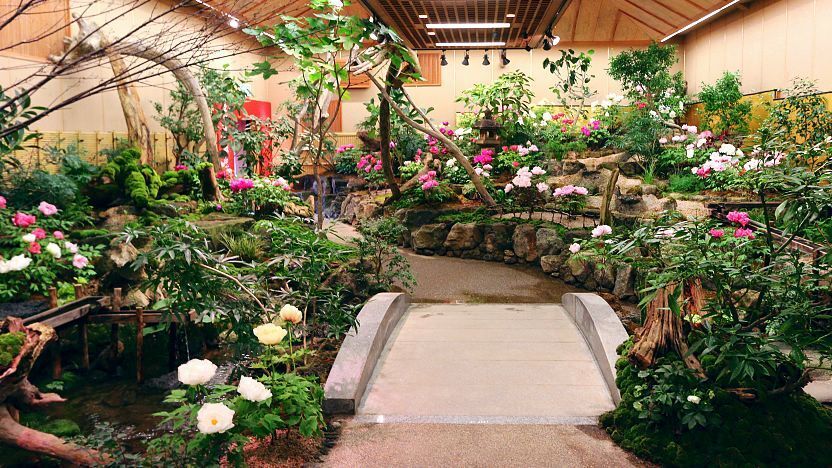 After strolling along the garden's circuit path, visitors can relax in a cafe with a nice view over the central pond or head to the information center near the entrance which features exhibits on Daikonshima Island's history of growing peonies as well as Korean ginseng. Locally produced ginseng tea and other products are also available for sale.
In addition to occasional events, Yushien annually holds a winter illumination in which the grounds are lit up in the evening with tens of thousands of LED lights strung into an array of designs. The illumination usually takes place in late November and December.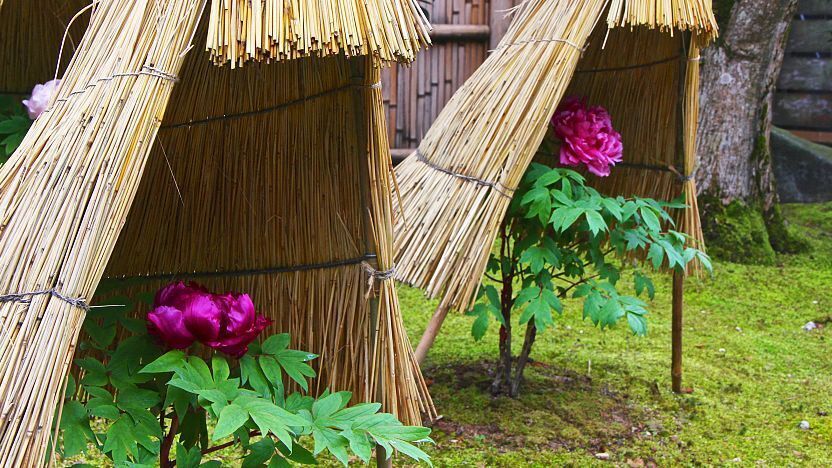 Yushien Garden is located about 10 kilometers east of central Matsue on Daikonshima Island, which is connected to the mainland by a bridge. The garden can be reached by most Ichibata Matsue-Sakaiminato Shuttle Buses from Matsue Station, (25 minutes, 730 yen one way, every 1-2 hours). Many of these buses also stop at Matsue Shinjiko Onsen and Matsue Castle.
How to get to and around Matsue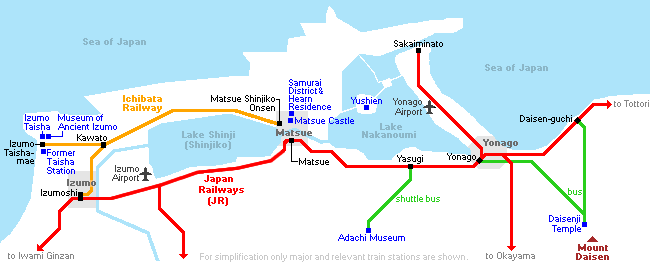 Hours
9:30 to 16:30 (entry until 15:30), longer hours during evening illuminations and
Golden Week
Admission
800 yen (regular season)
1000 yen (peak season and evening illuminations)
1200 yen (during
Golden Week
)
900 yen (mid May to mid June)
700 yen (for foreign visitors)
Questions? Ask in our forum.