Overnight at a gassho-zukuri house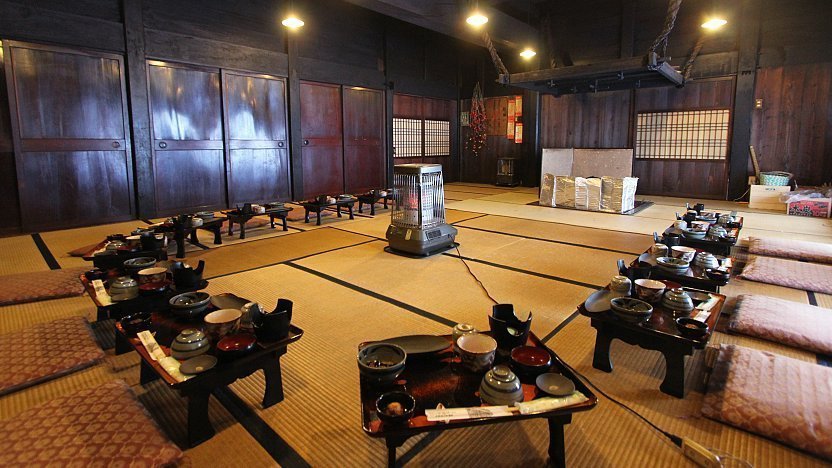 More than a dozen gassho-zukuri farmhouses in and around Ogimachi are now functioning as minshuku, family run, Japanese style lodgings. An overnight stay at one of these farmhouses is a highly recommended experience, as it is a great way to experience a traditional Japanese family home and get more intimate with gassho-zukuri buildings.
In the traditional style, guest rooms come with tatami mat floors and a low table. During the night, futon are spread out to sleep on. Baths and toilets are typically modern but shared. Staying guests should expect a simple stay without the amenities of Western style hotels.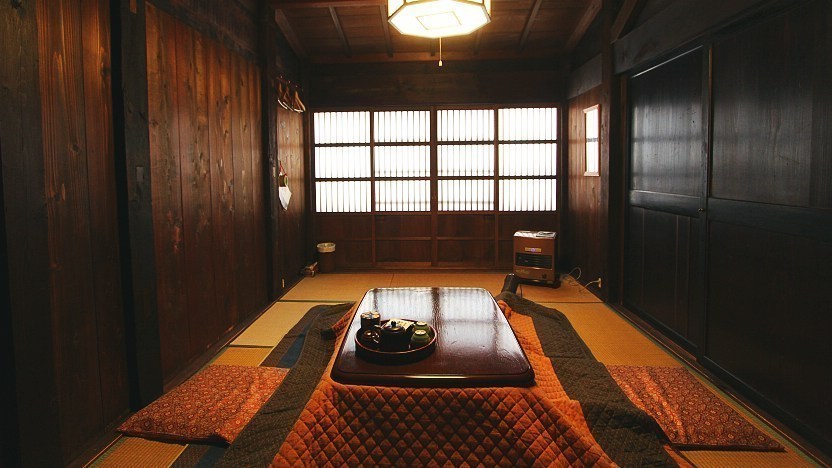 While equipped for a convenient, modern lifestyle, the old, wooden farmhouses still transmit a very rustic atmosphere. For example, an open fireplace, known as an irori, is found in the common dining room and used for heating and sometimes cooking.
An overnight stay at one of these farmhouses costs around 8000 to 9000 yen per person and includes dinner and breakfast which feature local dishes. In the winter there is a small heating surcharge of around 300 yen per person at many of the minshuku.
Farmhouse stays in Shirakawago have become very popular, and it has become difficult to make reservations. Reservation attempts can be made through the website Japanese Guest Houses. For stays in Ainokura in the neighboring Gokayama region, reservations are possible through Japanican.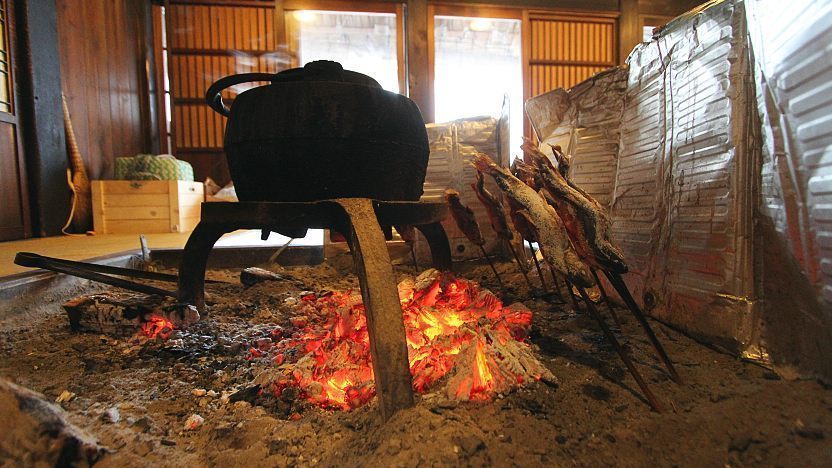 External Links and Resources
Hotels
around Shirakawago & Gokayama
Recommended Hotels
Magoemon
One of the largest and most beautiful gassho-zukuri houses to stay overnight.
Book:
Japanese Guest Houses
Tours and Travel Services