Furepe Waterfall
Waterfall fed by ground water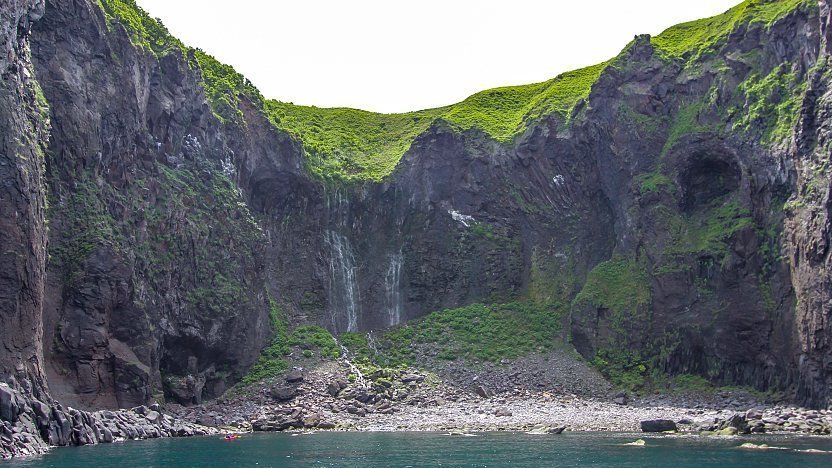 Furepe Waterfall (フレペの滝, Furepe-no-taki) drops down a steep cliff into the Sea of Okhotsk on the spectacular western coast of the Shiretoko Peninsula. The waterfall is fed by ground water, which surfaces just at the top of the waterfall, meaning that there is no visible river leading to it.
Furepe Waterfall can be reached in a pleasant twenty minute walk from the Shiretoko Nature Center, which provides information and exhibits about the national park, as well as a restaurant and souvenir shop. The nature trail leads from the nature center through the forest and then over grassland to an observation deck on top of the cliff with views down onto the waterfall.
Furepe Waterfall can also be viewed from sightseeing boat tours that depart from Utoro.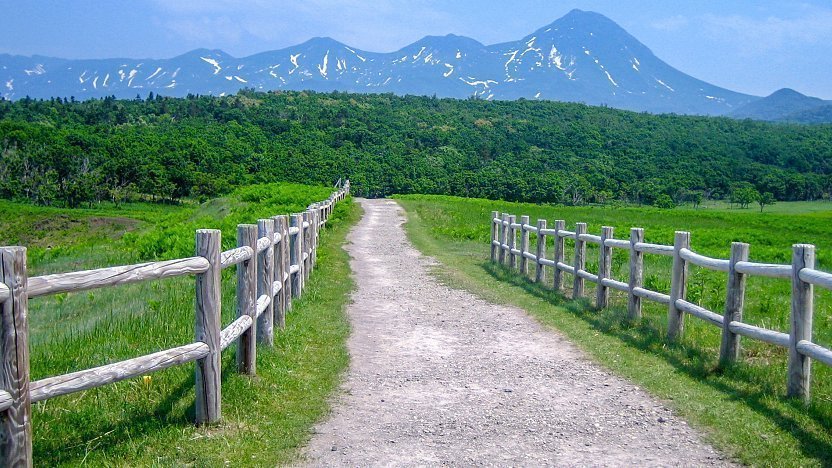 By car
From Utoro, the Shiretoko Nature Center is about five kilometers down the peninsula, next to the junction where the roads to Shiretoko Pass and the Shiretoko Five Lakes split.
By bus
Shari Bus operates infrequent buses from JR Shiretoko Shari Station via Utoro to the Shiretoko Nature Center (70 minutes, 1800 yen one way). The bus ride from Utoro takes 10 minutes and costs 340 yen one way. There is no bus service during winter (November to late April) except during the drift ice season from mid January to early March.
How to get to and around Shiretoko National Park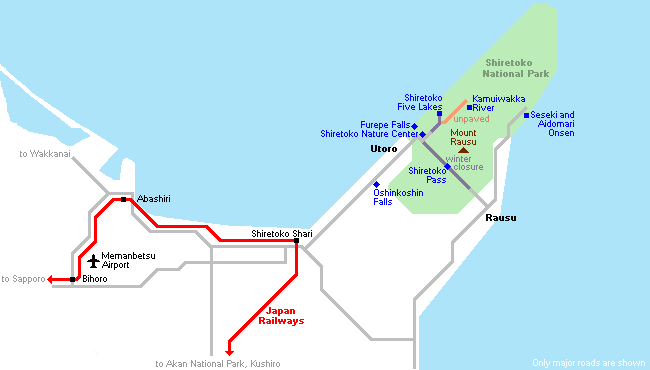 Shiretoko Nature Center
Hours
8:00 to 17:30 (April 20 to October 20)
9:00 to 16:00 (October 21 to April 19)
Closed
Wednesdays in December and during the
New Year
holidays
Questions? Ask in our forum.