Oshinkoshin Falls
Waterfall at the national park's entrance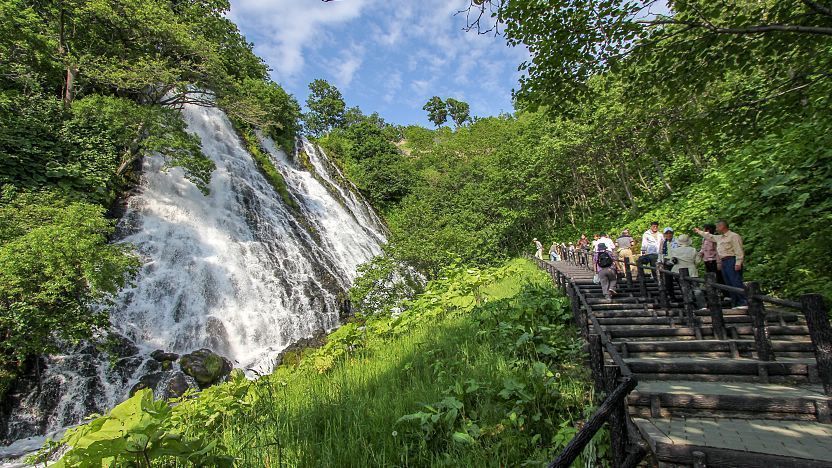 Designated as one of Japan's best 100 waterfalls, Oshinkoshin Falls (オシンコシンの滝, Oshinkoshin-no-taki) is a spectacular waterfall just next to the coastal main road from Shari to Utoro. The waterfall is also nicknamed "Sobi no Taki", meaning twin beauties waterfall, as the stream is split into two visible falls.
A short flight of steps leads to a viewing platform about halfway to the top of the waterfall, from where visitors are within a couple of meters from the water. A free parking lot, public toilets and a souvenir shop are located nearby.
By car
The waterfall is located immediately next to Route 334 between Shari Town Center and Utoro, about five car minutes south of Utoro.
By bus
Buses between the town center of Shari and the national park make a brief stop at Oshinkoshin Falls.
How to get to and around Shiretoko National Park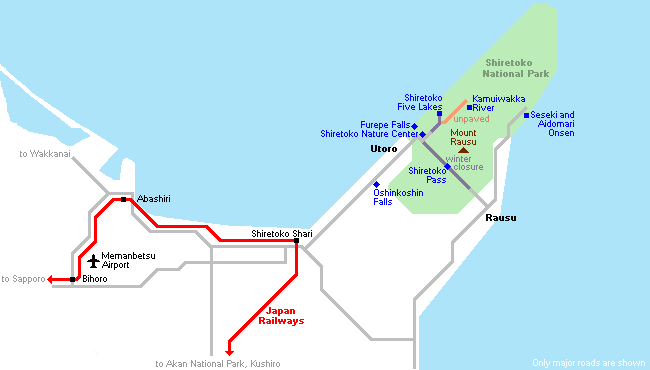 Questions? Ask in our forum.