Shiretoko Drift Ice (Ryuhyo)
Floating in the Okhotsk Sea during winter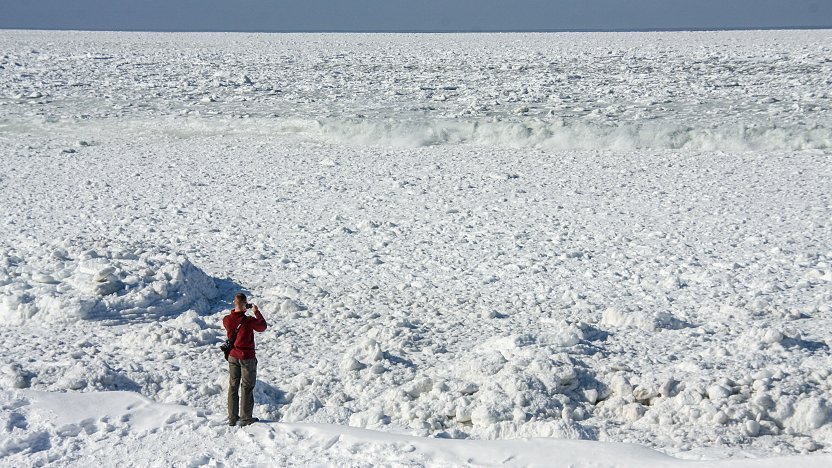 Hokkaido's northeastern coast, including the Shiretoko Peninsula, is the southernmost region of the northern hemisphere to see drifting sea ice (流氷, ryūhyō) during winter. Drifting across the Sea of Okhotsk from northeastern Russia, the ice usually appears along the peninsula by late January and disappears again by early April. The best timing to view the ice is typically around the second half of February.
Under good conditions, drift ice can be seen from the coastal road on the peninsula's western coast. Furthermore, the ice can be enjoyed by participating in various ice drift related tours from Utoro, including "ice walk tours" in which tour participants, dressed in dry suits, are led out onto the ice by guides. Or, if there is not much solid ice, the tours can involve more swimming than walking. Tours usually take two hours, cost around 6,000 yen and can be booked through one's hotel.
Rausu on the peninsula's eastern coast usually receives less drift ice than Utoro. Nevertheless, drift ice and bird watching cruises (1 hour for 4,400 yen or 2.5 hours for 11,000 yen) are operated from February to early March, allowing for various sea birds, including majestic eagles, to be observed.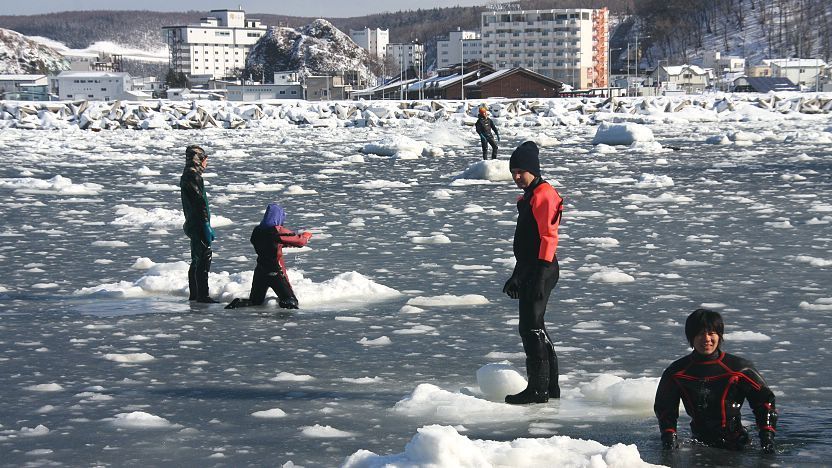 Questions? Ask in our forum.