Shiretoko Pass
Mountain pass with views of Mount Rausu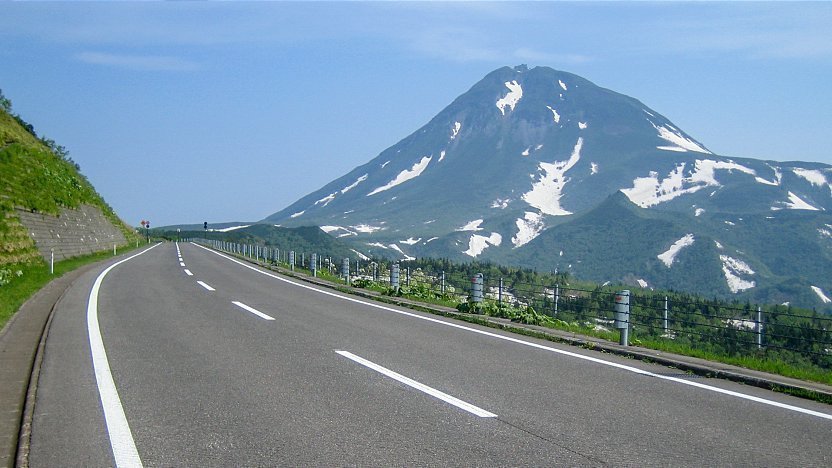 Shiretoko Pass (知床峠, Shiretoko Tōge, 740 meters above sea level) connects Utoro on the western coast with Rausu on the eastern coast of the Shiretoko Peninsula. Spectacular views of nearby Mount Rausu (1661 meters), Shiretoko's highest mountain, as well as Kunashiri Island across the Nemuro Strait can be enjoyed from the pass where a free parking lot allows tourists to get out of their cars and buses.
Due to its relatively high elevation and cold climate, the pass is one of the first few places in Japan to see autumn colors. The best time to see the foliage is usually around early October. The beautiful hiking trail to Lake Rausu, the largest lake on the peninsula, starts a couple of kilometers down the road on the eastern side from the pass; however, there is no proper space for parking. A round trip from the trailhead to the lake takes approximately three hours and leads through brown bear territory.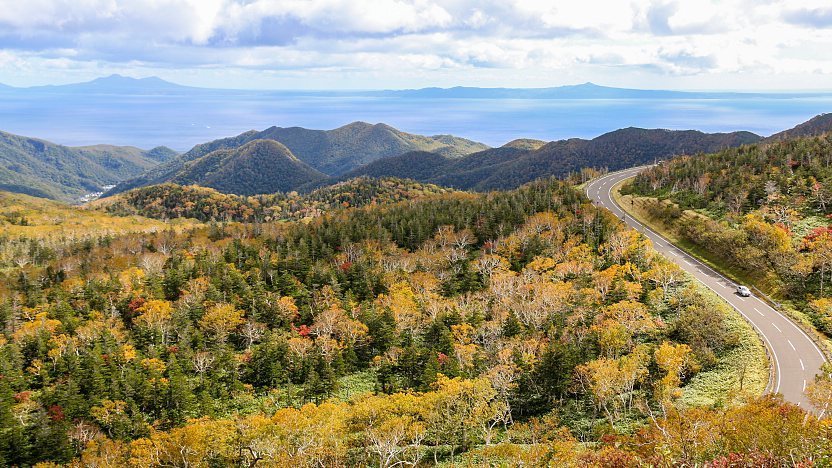 By car
The roughly 30 kilometer long mountain pass road connects Utoro with Rausu. The road gets closed during the winter from early November to late April.
By bus
Utoro and Rausu are connected with each other by infrequent buses via Shiretoko Pass from mid June to early October. The one way ride takes 50 minutes and costs 1380 yen.
How to get to and around Shiretoko National Park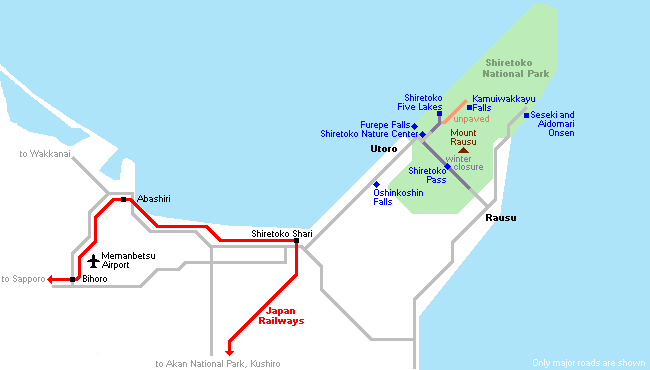 Questions? Ask in our forum.