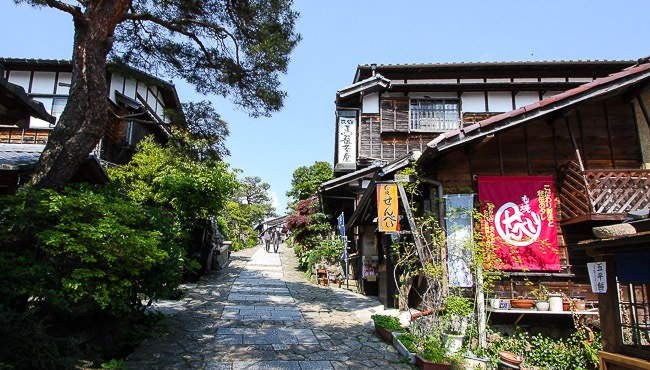 Magome ("nāÄ) is a post town in the Kiso Valley, which served travelers of the Nakasendo, a major route connecting Tokyo with Kyoto during the Edo Period.
The town has been beautifully restored with a broad stone walkway lined with carefully tended foliage. Magome's embellished preservation contrasts with the rugged authenticity of neighboring Tsumago. The two towns are connected by the Magome-Tsumago Trail, a route which was part of the Nakasendo.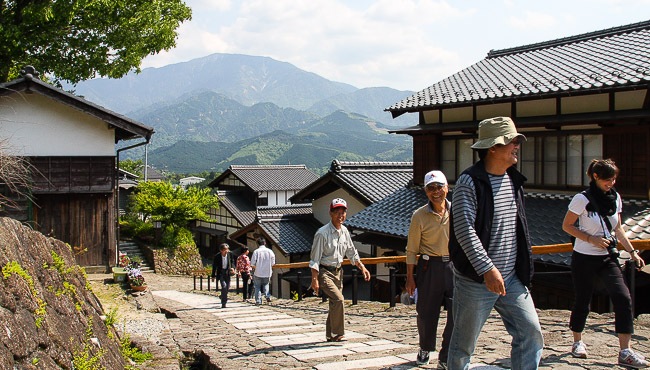 While exploring Magome, visitors will surely come across the name Shimazaki Toson. Born in Magome in 1872, Toson is a highly regarded figure in Japanese literature. In his novel Yoakemae (Before the Dawn), he famously describes life in the area during the early years of the Meiji Restoration. Its often quoted first line reads "The whole of the Kisoji lies in the mountains."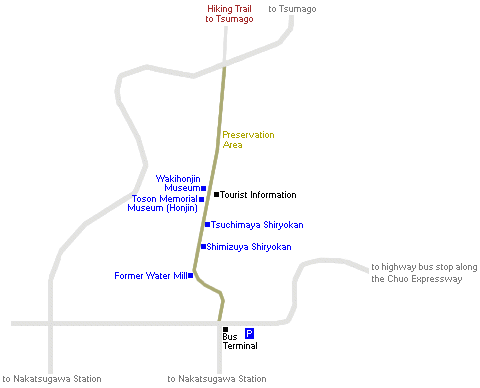 Hotels
around Kiso Valley
Recommended Hotels
Fujioto
Friendly, traditional inn with good location in Tsumago. By many considered the best in town.
Book:
Japanese Guest Houses