Kofukuji Temple
Family temple of the Fujiwara Clan
Kofukuji (興福寺, Kōfukuji) used to be the family temple of the Fujiwara, the most powerful aristocratic clan during much of the Nara and Heian Periods. The temple was established in Nara at the same time as the capital in 710. At the height of Fujiwara power, the temple consisted of over 150 buildings.
The temple features several buildings of great historic value, including a five-storied pagoda and a three-storied pagoda. At 50 meters, the five-storied pagoda is Japan's second tallest wooden pagoda, just seven meters shorter than the five-storied pagoda at Kyoto's Toji Temple. Kofukuji's pagoda is both a landmark and symbol of Nara. It was first built in 730, and was most recently rebuilt in 1426. Neither pagoda can be entered by the public.
While entrance to Kofukuji's temple grounds is free and possible around the clock, there are three areas that require paying an entrance fee: The Central Golden Hall, the Eastern Golden Hall and Kofukuji's National Treasure Museum (note that the Central Golden Hall is currently closed to the public).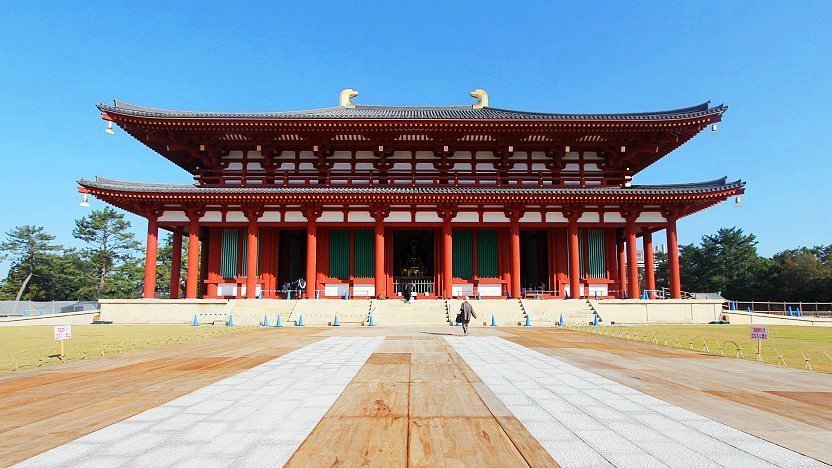 Kofukuji's main temple hall, the Central Golden Hall, was destroyed by fire roughly 300 years ago and was not rebuilt in its original size until recently. After many years of reconstruction, the hall was reopened to the public in October 2018. East of the Central Golden Hall stands the Eastern Golden Hall which houses a large statue of the Yakushi Buddha.
Located not far from the Eastern Golden Hall, the National Treasure Museum exhibits part of the temple's great art collection and is an absolute must-see for lovers of Buddhist art. Among the many outstanding exhibits is the three-faced, six-armed Ashura Statue, one of the most celebrated Buddhist statues in all of Japan.
Another pair of interesting buildings are the Northern and Southern Octagonal Halls. They both originally date back over a thousand years, and their present reconstructions were completed in 1210 and 1789 respectively. They are not usually open to the public.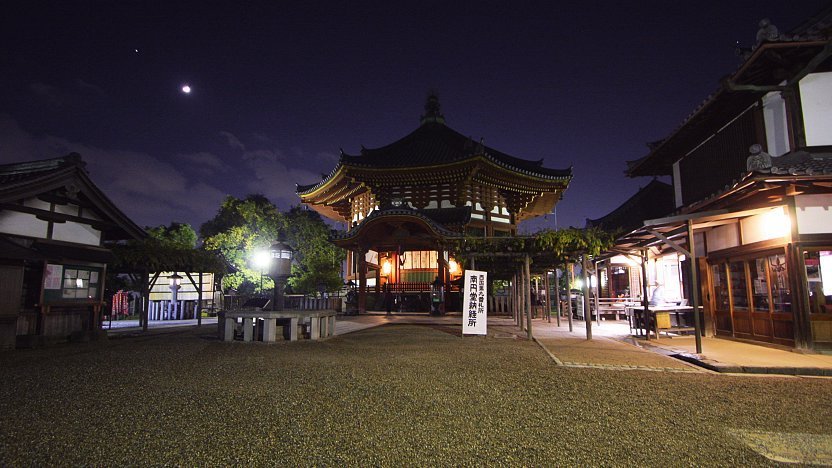 Kofukuji is a five minute walk from Kintetsu Nara Station, or a 20 minute walk from JR Nara Station. Kofukuji can also be reached from JR Nara Station by clockwise running loop bus or any of the buses bound for Kasuga Taisha (5-7 minutes, 220 yen). Get off at Kencho-mae.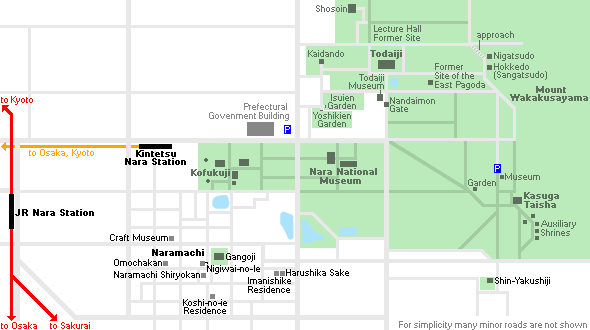 Hours
Interior of temple halls and museum: 9:00 to 17:00 (entry until 16:45)
The temple grounds are open 24 hours.
Closed
No closing days (the Eastern Golden Hall is currently closed temporarily)
Admission
700 yen (National Treasure Museum)
300 yen (Eastern Golden Hall)
900 yen (National Treasure Museum and Eastern Golden Hall)
500 yen (Central Golden Hall)
Questions? Ask in our forum.