Mount Wakakusayama
Grass covered mountain behind Nara Park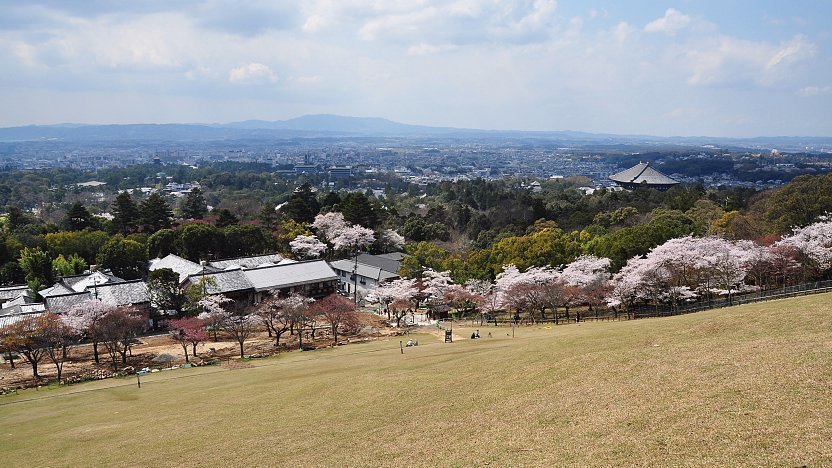 Mount Wakakusayama (若草山) is the grass covered mountain behind Nara Park, located between Todaiji Temple and Kasuga Shrine. The mountain is about 350 meters tall and affords unobstructed views over Nara City. Tourists are allowed to climb Mount Wakakusayama all year round except during winter. A small entrance fee is charged.
The grassy slope of the mountain is lined by cherry trees that are usually in full bloom around early April. A steep trail leads along the leftmost edge of the slope to a plateau halfway up the mountain with great views over the city. It takes about 15-20 minutes to reach the plateau and many people turn back here. An additional 20-30 minutes get you to the mountain's peak.
Every winter on the fourth Saturday of January, Mount Wakakusayama's slopes are burned during the spectacular Wakakusa Yamayaki. The origins of the event are unclear. One theory claims that it resulted from a boundary dispute, while another claims the fires were used to drive away wild boars. The burning of the mountain is preceded by a short fireworks display.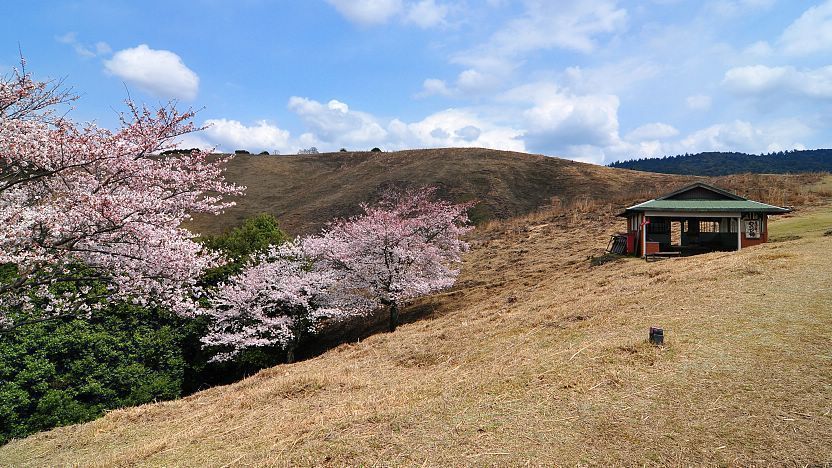 The base of Wakakusayama is located about a 10-15 minute walk from both Todaiji Temple and Kasuga Taisha. The mountain can also be reached on foot from Kintetsu Nara Station in about 35 minutes or from JR Nara Station in about 50 minutes. Buses run from either station as far as Kasuga Taisha (220 yen).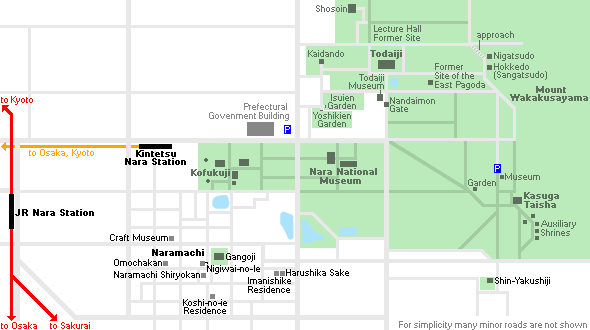 Closed
Mid December to late March
Questions? Ask in our forum.