Shin-Yakushiji Temple
With beautiful statues of Yakushi and guardians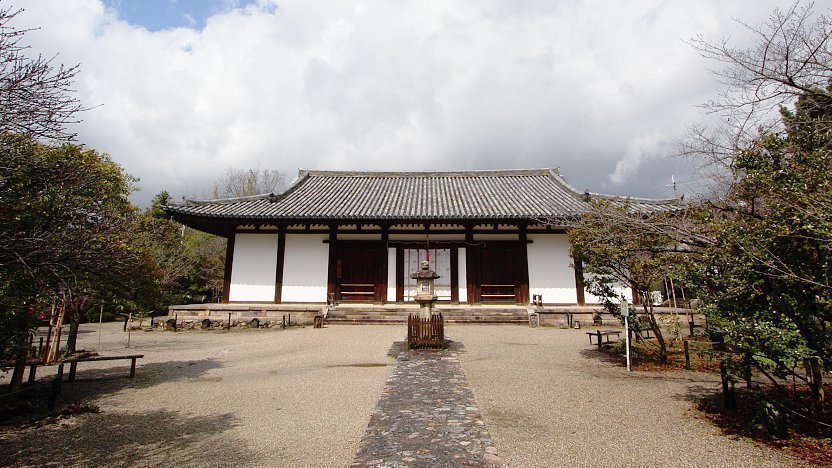 Shin-Yakushiji Temple (新薬師寺) was founded during the Nara Period (710-794) by an empress for the sake of the ailing emperor. It is devoted to Yakushi Buddha, the patron of medicine in Japanese Buddhism. Shin-Yakushiji means "New Yakushi Temple", because there already existed a Yakushiji Temple. During its heyday, Shin-Yakushiji consisted of a large complex of buildings, but all except for the main hall (Hondo) have since been lost.
Inside the main hall there are life size statues of 12 guardian deities surrounding a two meter tall statue of a seated Yakushi Buddha, which are the temple's main objects of worship. The Yakushi statue is made of wood while the guardians are made of clay. Each guardian has a different character and possesses a different weapon, and visitors can spend quite a while admiring them. There are also a few small paths around the temple grounds.
Shin-Yakushiji Temple is about five minutes by foot south of Nara Park. The temple is also a ten minute walk from the Wariishicho (破石町) bus stop, which can be reached for 220 yen on frequently departing Nara City Loop Buses and other buses from both JR Nara Station (10 minutes) and Kintetsu Nara Station (5 minutes).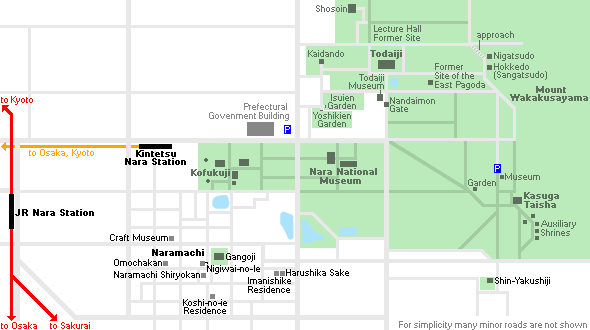 Questions? Ask in our forum.