Toshodaiji Temple
Large temple in western Nara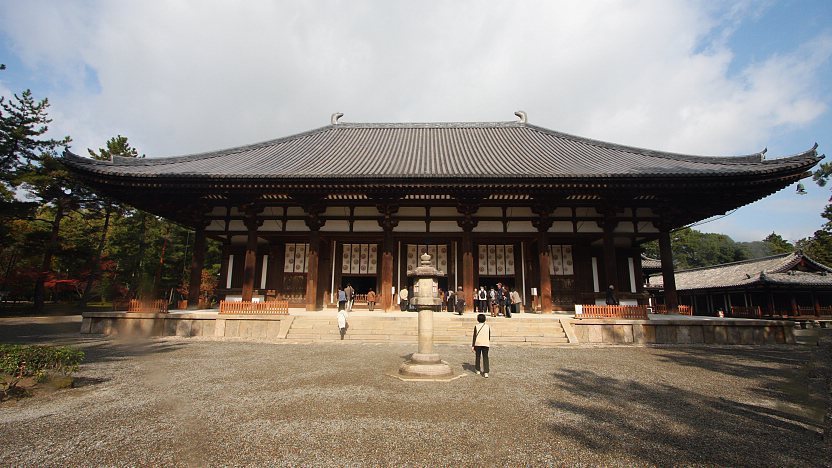 Toshodaiji (唐招提寺, Tōshōdaiji) was founded in the year 759 by Ganjin, a Chinese priest who was invited to Japan by the emperor in order to train priests and improve Japanese Buddhism. Ganjin's influence in the introduction of Buddhism to Japan was monumental, and his arrival and teaching at Toshodaiji (which roughly translates to "temple of the one invited from Tang China") were important stages in that process.
Toshodaiji's main hall (kondo) was re-opened in late 2009 after being renovated over a period of almost ten years, during which the building was dismantled and reconstructed. The temple's lecture hall (kodo) was originally an administrative building located in the Nara Imperial Palace and was later moved to Toshodaiji. Today, it is the only surviving building of the former palace.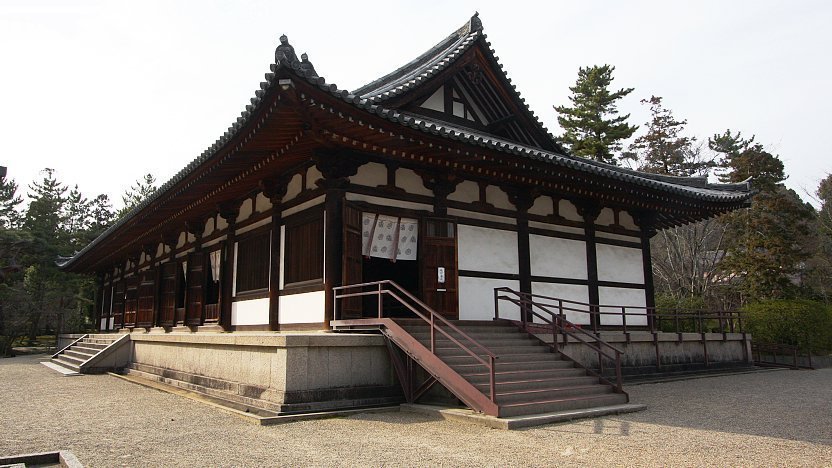 The Miedo stores a famous wooden statue of Ganjin which is displayed to the public only once a year for a few days around June 6, the anniversary of Ganjin's death. On the occasion of the 1250th anniversary of Ganjin's death in 2013, a replica of the statue was created that is now on permanent display to the public.
There are a number of small paths on the temple grounds that cut through thick overhanging foliage. Ganjin's grave is located at the end of one of these paths, and the surrounding nature gives the area an atmosphere of serenity. The temple also has a large bell from the Heian period, a chapel, sleeping quarters once used by monks in training, and a treasure house.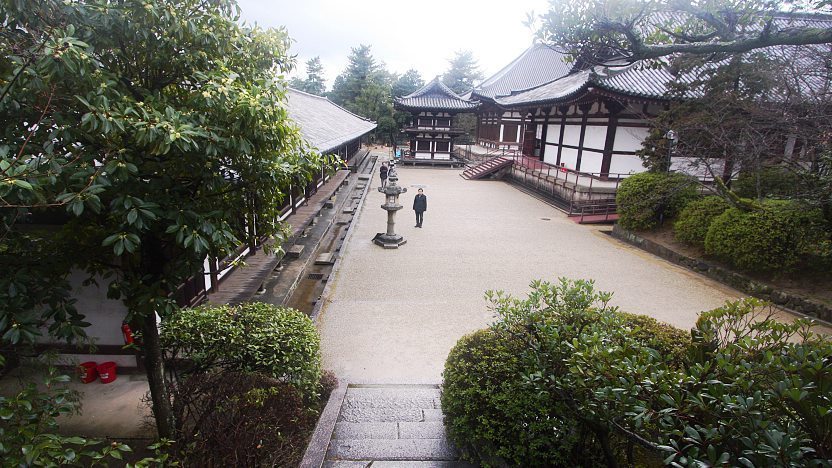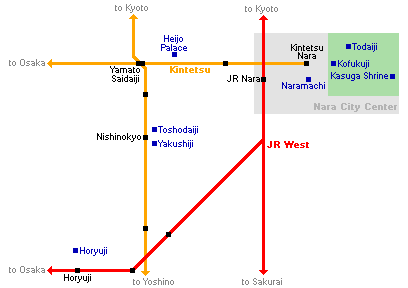 By train
The temple is located about 500 meters north of Nishinokyo Station, which is located just beside Yakushiji Temple. Nishinokyo Station can be reached from Kintetsu Nara Station by taking the Kintetsu Nara Line to Yamato-Saidaiji Station and transferring to the Kintetsu Kashihara Line. The entire train ride takes about 15 minutes and costs 300 yen.
By bus
Bus number 72, 78 and 98 provide three connections per hour from Kintetsu Nara Station (20 minutes, 270 yen) and JR Nara Station (15 minutes, 270 yen) to Toshodaiji Temple. The closest bus stop to get off is Toshodaiji (唐招提寺) right in front of the temple. Bus number 98 only stops at the Toshodaiji-higashiguchi bus stop (唐招提寺東口), a five minute walk away.
When returning to central Nara, buses do not serve the Toshodaiji bus stop. Instead, you can catch bus number 72, 77 and 97 from Toshodaiji-higashiguchi bus stop.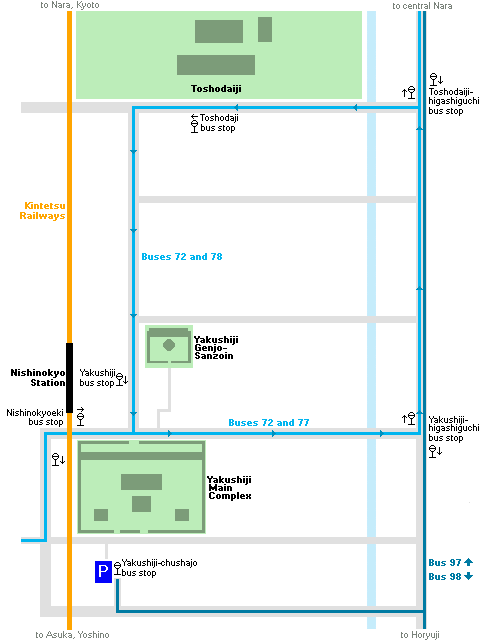 Hours
8:30 to 17:00 (entry until 16:30)
Questions? Ask in our forum.