Start
Start at Kintetsu Nara Station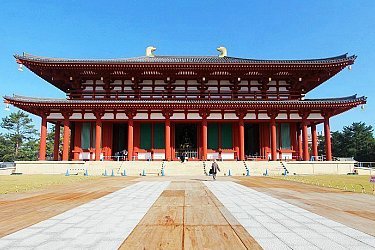 Central Golden Hall
The Central Golden Hall is the main hall of
Kofukuji Temple
. It was destroyed in a fire about 300 years ago, and the current building is a reconstruction that was opened to the public in 2018 after years of reconstruction.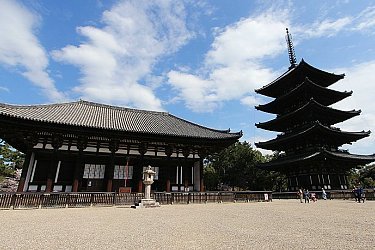 Eastern Golden Hall
The Eastern Golden Hall dates back to 1415 and houses a large statue of the Yakushi Buddha.
Kofukuji
's famous five-storied pagoda stands right beside.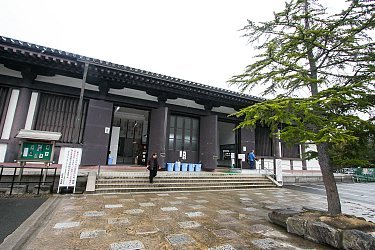 National Treasure Museum
The National Treasure Museum exhibits part of the temple's great art collection and is an absolute must-see for lovers of
Buddhist
art.
Walk to Nara National Museum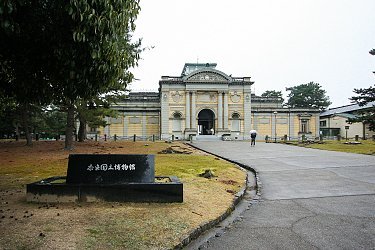 Nara National Museum
The
Nara National Museum
primarily displays Japanese
Buddhist
art, including temporary exhibitions. There are two wings to the museum, and they are connected by an underground corridor.
Walk to Todaiji Temple, passing under the large Nandaimon Gate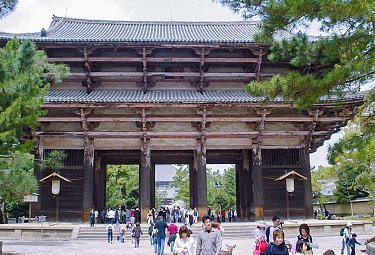 Nandaimon Gate
Nandaimon Gate is a large gate that stands at the entrance of
Todaiji Temple
. The two Nio Guardian King statues that flank the center path are also designated national treasures together with the gate.
Take the scenic route along the back of the Daibutsuden Hall to Nigatsudo Hall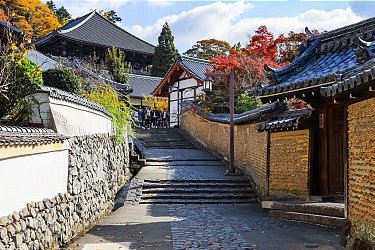 Approach to Nigatsudo
The scenic approach along the hill east of the Daibutsuden Hall is a quiet and picturesque street that leads to Nigatsudo Hall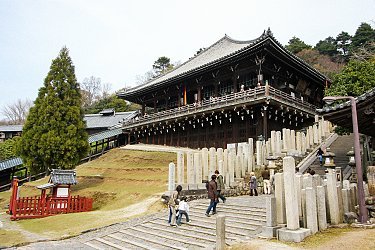 Nigatsudo Hall
The
Nigatsudo Hall
stands on a small hill east of the Daibutsuden Hall. Nice views of
Nara
can be enjoyed from its balcony. The hall is the site of the spectacular
Omizutori
ceremonies, held every March.
Walk to Kasuga Taisha through Nara Park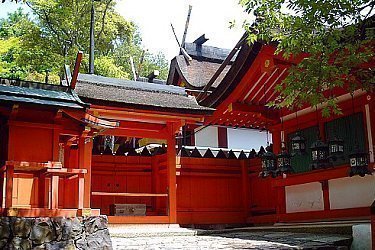 Kasuga Taisha
Kasuga Taisha
was established at the same time as the capital and is dedicated to the deity responsible for the protection of the city. The paid inner area of the
shrine
offers visitors a closer look at the inner buildings.
Take the bus back to the train station