Kasuga Taisha
Nara's most celebrated Shinto shrine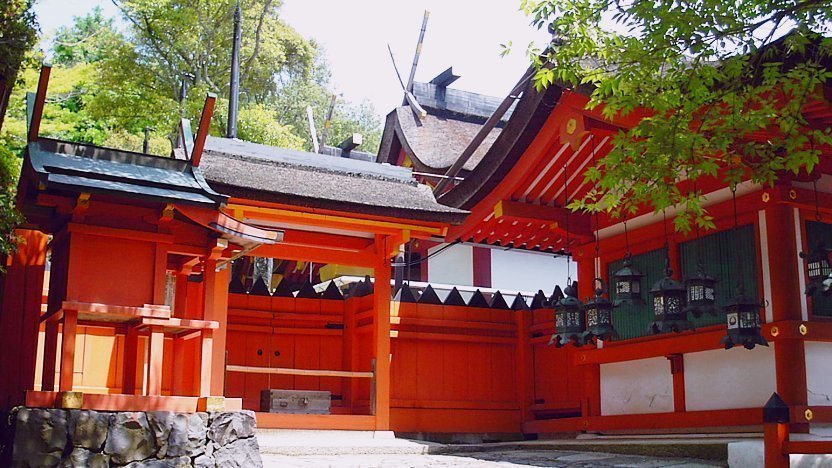 Kasuga Taisha (春日大社) is Nara's most celebrated shrine. It was established at the same time as the capital and is dedicated to the deity responsible for the protection of the city. Kasuga Taisha was also the tutelary shrine of the Fujiwara, Japan's most powerful family clan during most of the Nara and Heian Periods. Like the Ise Shrines, Kasuga Taisha had been periodically rebuilt every 20 years for many centuries. In the case of Kasuga Taisha, however, the custom was discontinued at the end of the Edo Period.
Beyond the shrine's offering hall, which can be visited free of charge, there is a paid inner area which provides a closer view of the shrine's inner buildings. Furthest in is the main sanctuary, containing multiple shrine buildings that display the distinctive Kasuga style of shrine architecture, characterized by a sloping roof extending over the front of the building.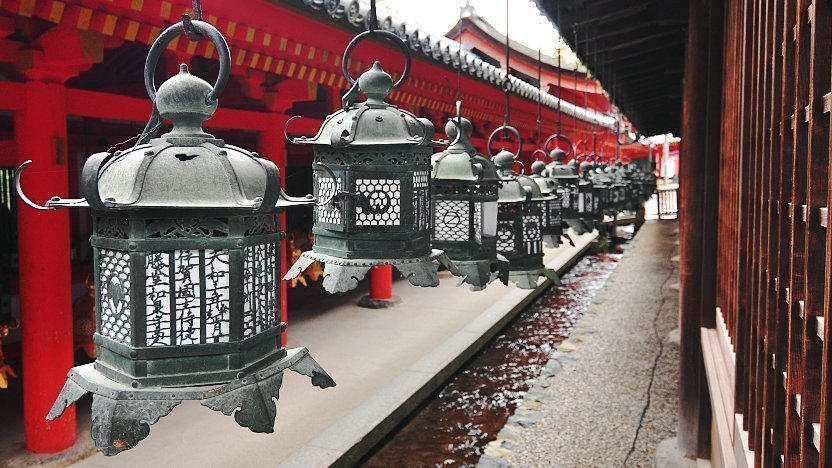 Kasuga Taisha is famous for its lanterns, which have been donated by worshippers. Hundreds of bronze lanterns can be found hanging from the buildings, while as many stone lanterns line its approaches. The lanterns are only lit twice a year during two Lantern Festivals, one in early February and one in mid August.
There are many smaller auxiliary shrines in the woods around Kasuga Taisha, twelve of which are located along a path past the main shrine complex and are dedicated to the twelve lucky gods. Among them are Wakamiya Shrine, an important cultural property known for its dance festival, and Meoto Daikokusha, which enshrines married deities and is said to be fortuitous to matchmaking and marriage.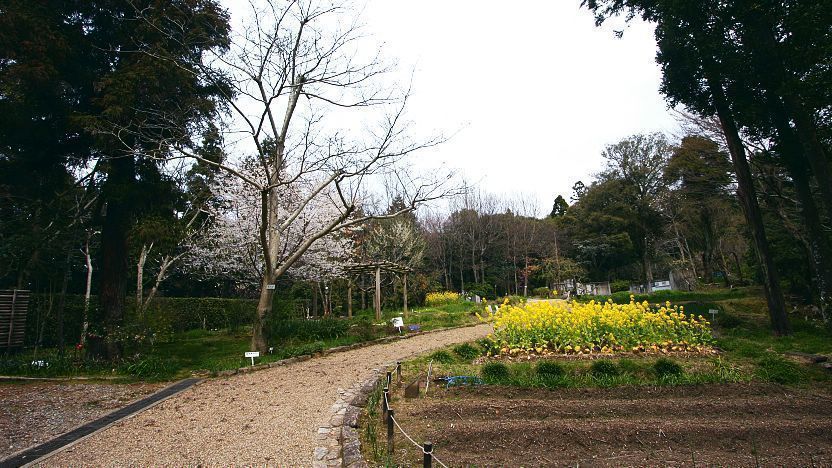 Located a short walk from the Kasuga Shrine main complex is the Kasuga Taisha Shinen Manyo Botanical Garden. This garden displays about 250 kinds of plants described in the Manyoshu, Japan's oldest collection of poems which dates to the Nara Period. A large part of the garden is dedicated to wisteria flowers which usually bloom from late April to early May.
The shrine grounds also contain the Kasuga Taisha Museum, a treasure hall near the main complex which displays some of the shrine's relics. These include two sets of large ornate drums. Additionally, the Kasuga Primeval Forest, a sacred old-growth forest belonging to the shrine, covers the mountain behind Kasuga Taisha, however, it is closed to the public.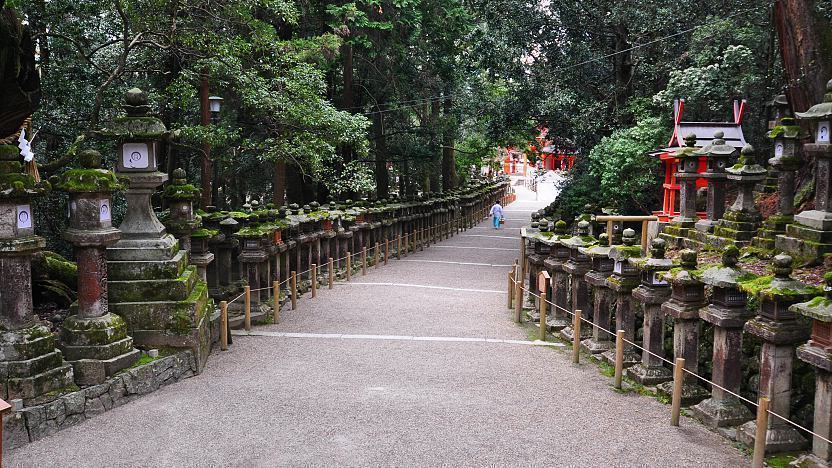 Kasuga Taisha is located in the east of Nara Park. It is about a 30 minute walk from Kintetsu Nara Station, or a 45 minute walk from JR Nara Station. Alternatively, it can be reached by bus from either station. Get off at the Kasuga Taisha Honden bus stop (220 yen, frequent departures).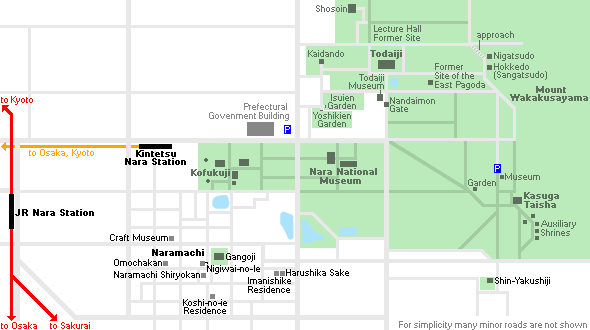 Kasuga Taisha
Hours
6:30 to 17:30 (March to October)
7:00 to 17:00 (November to February)
Inner area: 9:00 to 16:00
Closed
No closing days (the inner area is occasionally closed)
Admission
Free (outer area), 500 yen (inner area)
Kasuga Taisha Museum
Hours
10:00 to 17:00 (entry until 16:30)
Closed
When exhibits are changed
Botanical Garden
Hours
9:00 to 16:30 (entry until 16:00)
Closed
Mondays from December to February (or following day if Monday is a
national holiday
)
Questions? Ask in our forum.