Takamatsuzuka Tomb
Ancient tomb featuring wall paintings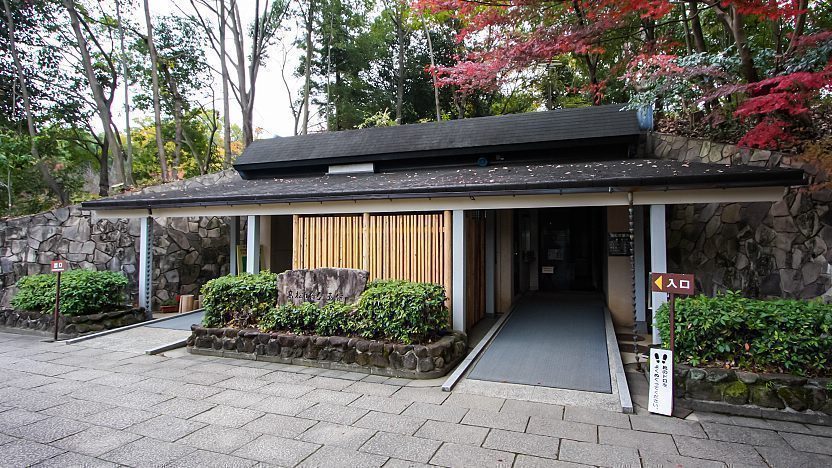 The Takamatsuzuka Tomb (高松塚古墳, Takamatsuzuka Kofun) was rediscovered in the 1960s by a farmer digging a hole. Soon after, the Kashihara Archaeological Institute conducted an excavation and revealed an elaborate crypt of about 2.5 cubic meters, with painting on the walls and valuable artefacts. It is still not known for whom the tomb was built, but it must have been someone of considerable importance.
The tomb is maintained by the national government and is located in a medium sized park that has a number of attractive paths. Visitors can only view the tomb from outside, as great pains are being taken to preserve the paintings within. Nonetheless, the experience of entering the tomb can be closely simulated by entering the Takamatsuzuka Mural Hall, where recreations of the tomb and its paintings are displayed, as well as some of the actual articles found at the site.
The most famous of the Takamatsuzuka Tomb's wall painting is of four female figures, known as the "Asuka Beauties". The painting is reproduced in the Mural Hall three times: in its excavated condition, partially restored condition, and fully restored condition. There are also reproductions of the paintings of male figures and guardian deities such as dragons and tigers. Constellations were drawn out with gold leaf on the ceiling of the crypt, which is also illustrated at the Mural Hall.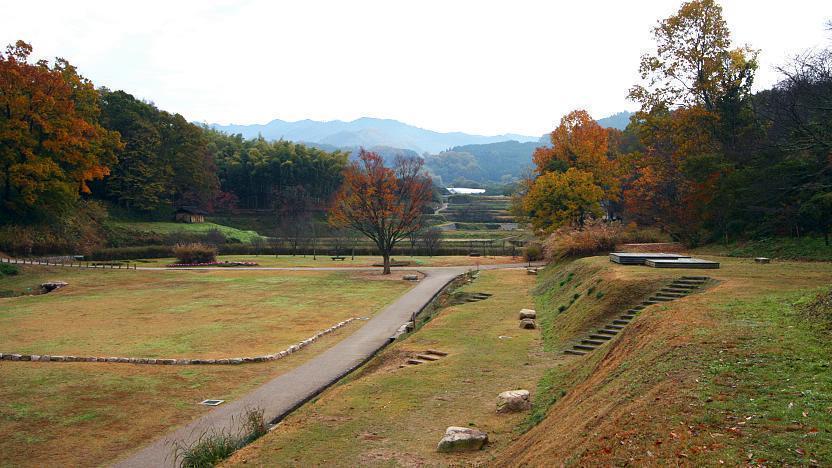 The Takamatsuzuka Tomb is located a couple minutes by rental bicycle or ten minutes by foot from Asuka Station. Alternatively, the tomb can be reached by Kame Loop Bus from Asuka Station. Get off at Takamatsuzuka bus stop (2 minutes, 190 yen, one bus per hour).
How to get to and around Asuka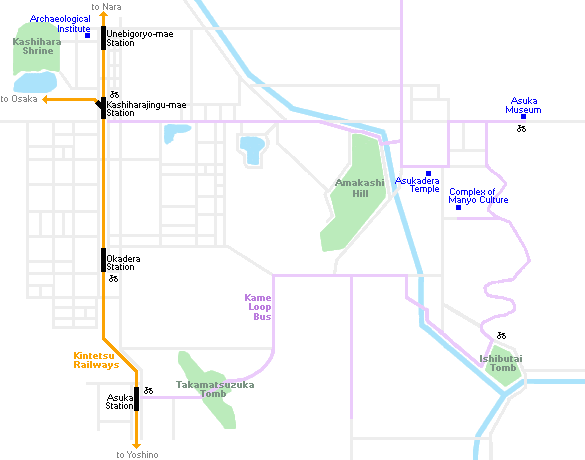 Takamatsuzuka Mural Hall
Hours
9:00 to 17:00 (entry until 16:30)
Closed
December 29 to January 3
Questions? Ask in our forum.