Kashihara Shrine
Shrine dedicated to Japan's first emperor
Kashihara Shrine (橿原神宮, Kashihara-jingū) was built in 1889 to enshrine Emperor Jimmu, Japan's first emperor. It is believed that Jimmu ascended the throne at the spot where the shrine now stands. Despite its relatively recent construction, Kashihara Shrine is an important and very popular shrine. It is located in a preserved forest sanctuary at the base of Mount Unebi, one of the three Yamato mountains.
The shrine grounds are spacious and include pleasant paths through the forest that surrounds the buildings. Emperor Meiji donated two buildings from the Kyoto Imperial Palace to the shrine when it was constructed. One of the two buildings is now used as the shrine's main hall (honden), which can be viewed from the prayer hall (haiden) some distance away.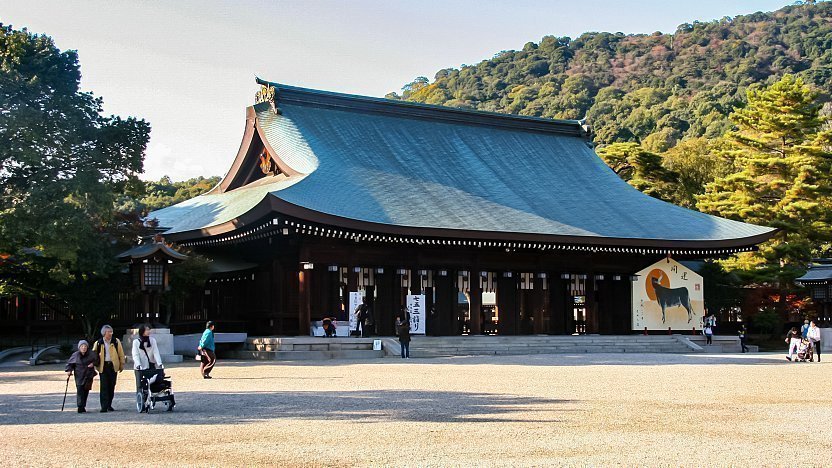 Hours
5:30 to 18:00 (varies seasonally)
Questions? Ask in our forum.