The Asuka Museum (ö˛ĺ╣ÄĹŚ┐Ő┘, Asuka Shiryōkan) covers the local history during the Asuka Period (538-710). Unfortunately, English translations of the displays are limited. Nonetheless, there are a number of models and reconstructions which can be understood with a basic familiarity of the area. The museum consists of a couple exhibition rooms on the ground floor and a special exhibition room in the basement.
One of the most interesting attractions of the museum is the Sekijinzo, a stone fountain of an embracing man and woman that is displayed in the lobby. It was unearthed a few hundred meters from the museum, and dates back to the 7th century. Also on display is the Shumisenseki stone fountain, which was found with the Sekijinzo and also dates back to the 7th century. A reconstruction of the Shumisenseki is on display outside the museum entrance, as well as a few stone sculptures.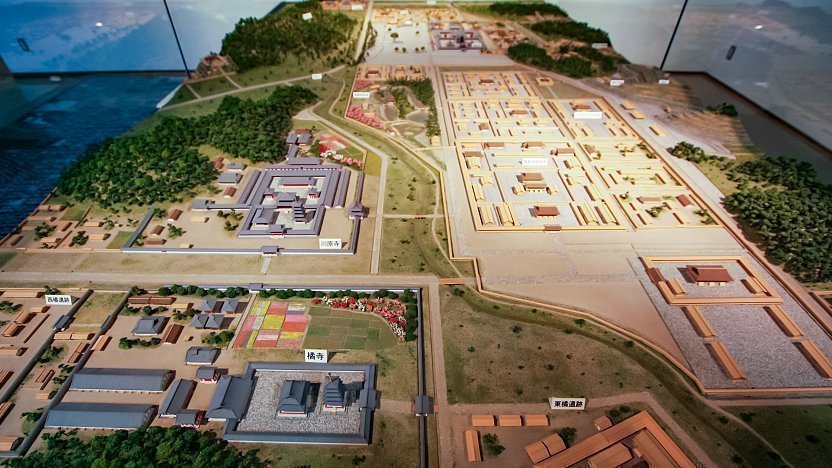 The Asuka Museum is located beside Asuka Shiryokan bus stop, which can be reached on the Kame Loop Bus from Kashiharajingu-mae Station (17 minutes, 290 yen, one bus per hour). The museum can also be reached by rental bicycle in about 15 minutes from Kashiharajingu-mae Station.
How to get to and around Asuka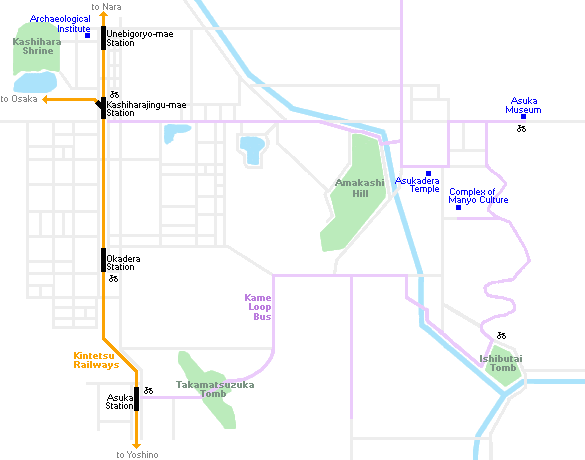 Hours
9:00 to 16:30 (entry until 16:00)
Questions? Ask in our forum.