Yamanobe-no-michi Trail
Ancient road through the countryside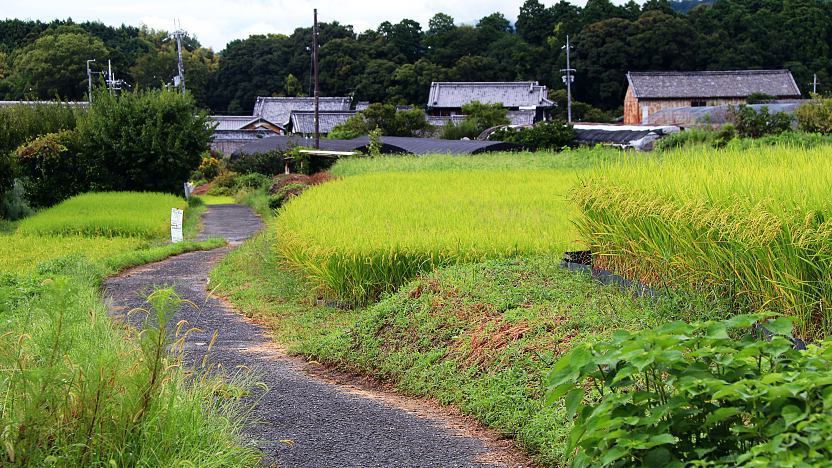 The Yamanobe-no-michi Trail (山辺の道) is an ancient road in Nara Prefecture and the oldest road mentioned in Japanese records. Today, it is a pleasant hiking trail through rural landscape, connecting multiple shrines, temples and other sites of interest. The most popular section stretches approximately eleven kilometers from Omiwa Shrine in Sakurai City to Isonokami Shrine in Tenri City, from where the trail continues northwards to Nara City.

The Yamanobe-no-michi is predominantly a dirt trail, but sometimes becomes paved as it meanders through small villages. There are a couple of short, steep hills, but apart from that the trail is gentle and generally suitable for average walkers wearing sports or walking shoes. As well as a few public toilets, vending machines and fruit and vegetable stalls interspersed along the trail, there are also frequent signs that give directions in Japanese, English, Korean and Chinese.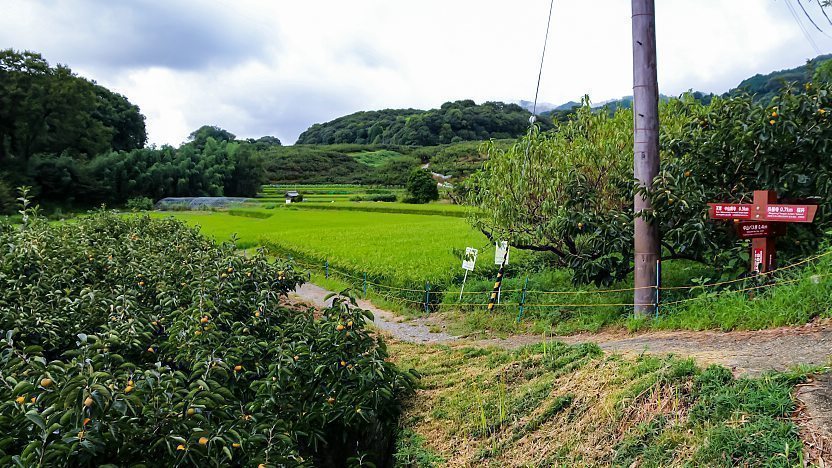 At the northern end of the trail's most popular section stands Isonokami Shrine, surrounded by trees. It used to be the family shrine of the Mononobe Clan, a leading, conservative clan during the early stages of Japanese history that was ultimately defeated by its more progressive rivals. The shrine still stores some of the clan's ancient weapons, but they are not put on public display. A few kilometers south stands Yatogi Shrine, a tranquil, small shrine notable for its thatched roof.
The rural views afforded along the following section of the trail are beautifully at odds with the also impressive views of the urbanized basin below. Chogakuji Temple is a historic temple located halfway along the trail's most popular section. Formerly a powerful temple covering a large area and housing a small army, today's complex has some interesting features including the oldest wooden bell tower gate in Japan and a picturesque, small Japanese garden.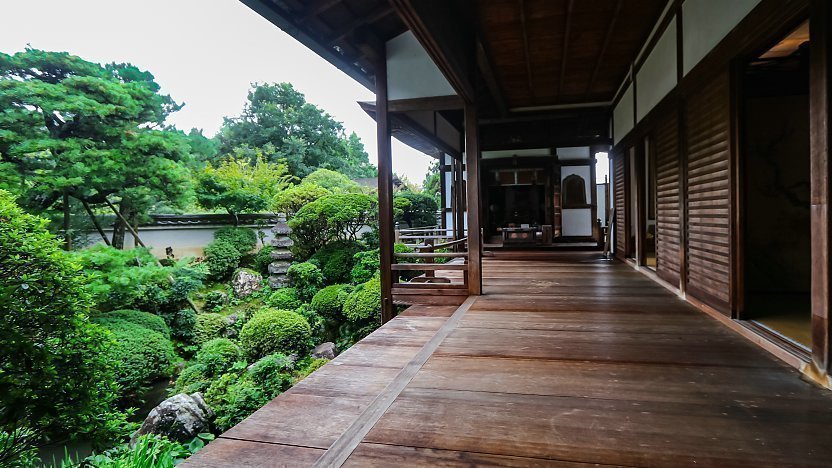 Not far south of Chogakuji Temple lies the largest of multiple huge, ancient tombs with keyhole-shaped mounds (kofun) found in the area. This particular one is over 400 meters long and 200 meters wide and is said to be the tomb of Emperor Sujin, one of Japan's earliest emperors.
Further along the trail lies Hibara Shrine which is considered the predecessor of the Ise Shrines. The shrine notably displays a very old style of triple torii gate that is rarely seen anywhere else. Hibara Shrine is an auxiliary shrine of nearby Omiwa Shrine at the southern trailhead. One of the oldest, if not the oldest shrine in Japan, Omiwa Shrine is dedicated to Mount Miwa behind it.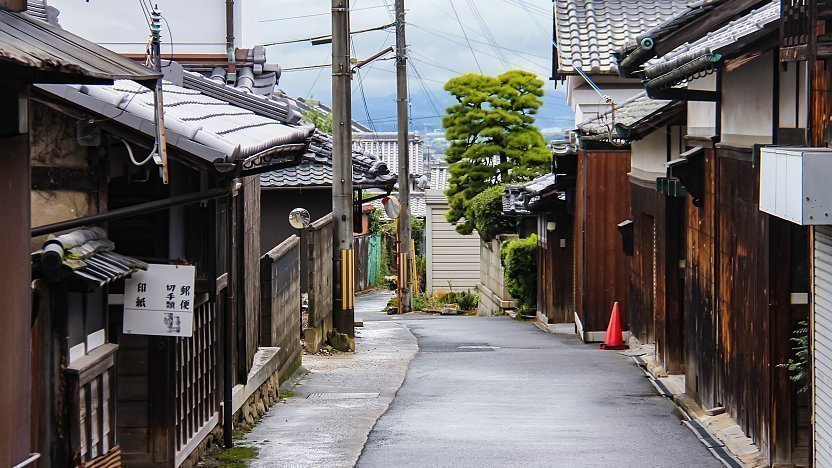 The Yamanobe-no-michi runs parallel to the JR Sakurai Line which connects Nara with Sakurai. The trail's most popular section connects Isonokami Shrine near Tenri Station with Omiwa Shrine near Miwa Station, but it is also possible to start and stop walking from other stations along the line.
To Isonokami Shrine
Isonokami Shrine is a ten minute taxi ride (about 1000 yen one way) or 30-40 minute walk from Tenri Station. Tenri Station is located on the JR Sakurai Line and connected with Nara by direct trains (15 minutes, 210 yen one way, 2 trains/hour).
To Omiwa Shrine
Omiwa Shrine is a ten minute walk from Miwa Station on the JR Sakurai Line. Miwa Station is connected with JR Nara Station (25 minutes, 330 yen one way) and Sakurai Station (3 minutes, 150 yen) twice per hour. Alternatively, the shrine is a ten minute taxi ride from Sakurai Station (about 1000 yen one way).
How to get to and around Sakurai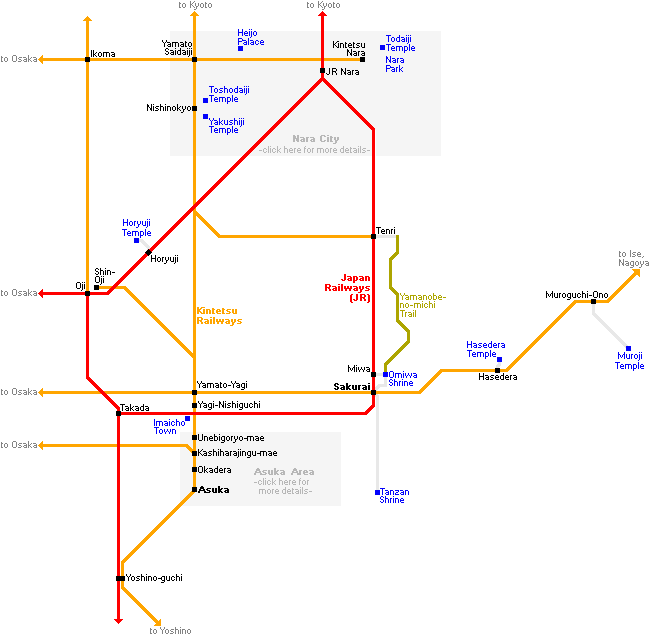 Questions? Ask in our forum.