Complex of Manyo Culture
Museum about the Manyo culture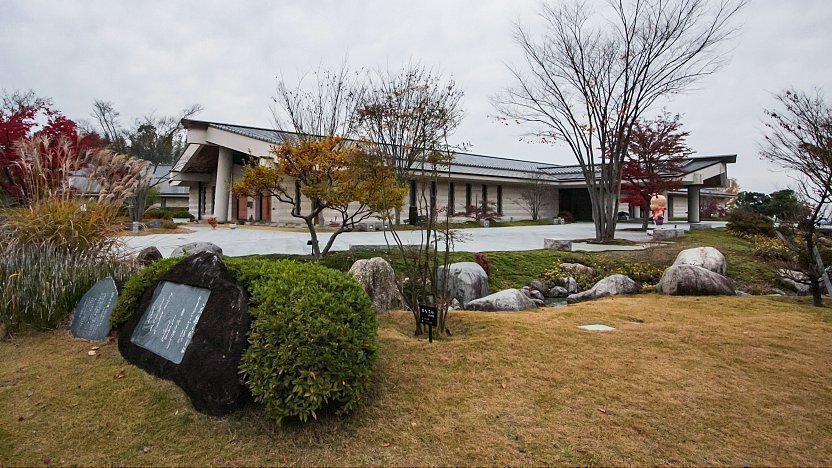 The Complex of Manyo Culture (万葉文化館, Manyō Bunkakan) is a large and rather elaborate museum dedicated to the famous Manyoshu poetry anthology, much of which was written during the Asuka Period (538-710). Compiled in the late 700s, the Manyoshu is one of the most important texts in Japanese literature. Its poems reflect the pinnacle of the early Japanese aesthetic, and there are numerous references made within to the Asuka region, such as the Yamato mountains.
There are two main exhibition halls, the first of which displays a selection of modern paintings that take the Manyoshu as their theme. The second is an elaborate interactive area that includes models of people and buildings, a theater and dramatic displays. There is also a special exhibition hall, reading room, museum shop and cafe. The complex was constructed on the former site of Japan's first known mint, whose foundations can be viewed by visitors and whose coins are put on display.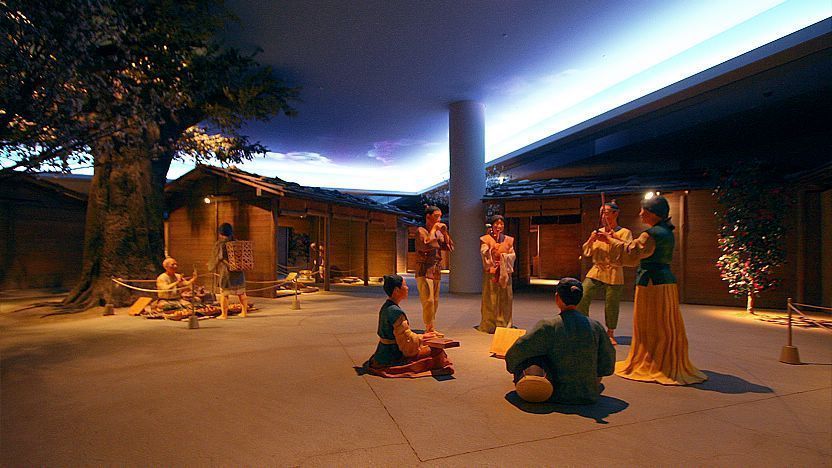 The Complex of Manyo Culture is located beside the Manyo Bunkakan Nishi-guchi bus stop, which can be reached on the Kame Loop Bus from Kashiharajingu-mae Station (23 minutes, 270 yen, one bus per hour). The complex can also be reached by rental bicycle in about a 15 minute from Kashiharajingu-mae Station.
How to get to and around Asuka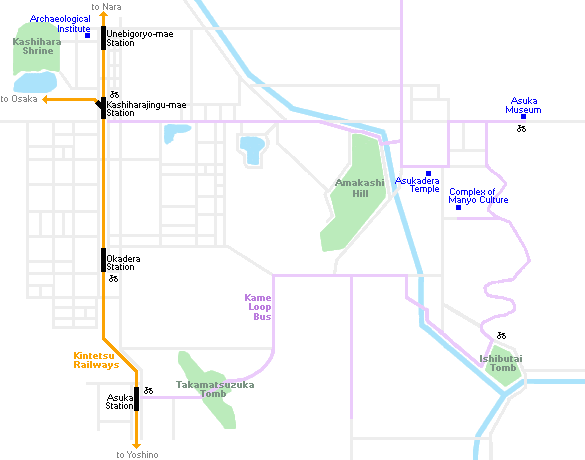 Hours
10:00 to 17:30 (entry until 17:00)
Admission
Free (permanent exhibition); the admission fee for special exhibitions varies, but is waived for tourists with foreign passports
Questions? Ask in our forum.