Azuchi Momoyama Bunka Mura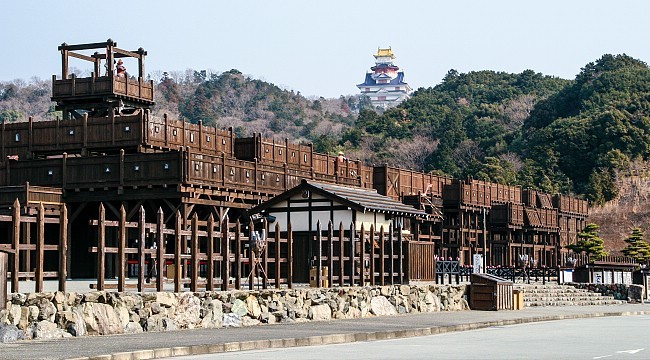 Azuchi Momoyama Bunka Mura (伊勢安土桃山文化村), also known as "Edo Wonderland Ise" and "Sengoku Jidai Mura", is a theme park about the Azuchi Momoyama Period of Japanese history, when the samurai ruled the country.
The theme park is built like a small castle town with various buildings, including a shrine, hair dresser, workshop, a small ninja museum, a ninja's tricky maze, a monster mansion, a ghost temple and a 1:1 replica of the Azuchi Castle (modern on the inside), seat of Oda Nobunaga, one of Japan's most important historical figures.
Furthermore, various performances are held during the day, including a theater about life during the Edo Period, a geisha drama, a samurai show and a ninja action performance. Note that the number of visitors to the theme park can be very low on weekdays outside the travel peak seasons.
Azuchi Momoyama Bunka Mura can be reached in a 15 minute walk from JR Futaminoura Station (10 minutes, 210 yen, hourly departures from Iseshi Station). Alternatively, the theme park is also served by the CAN bus.
How to get to and around the Shima Peninsula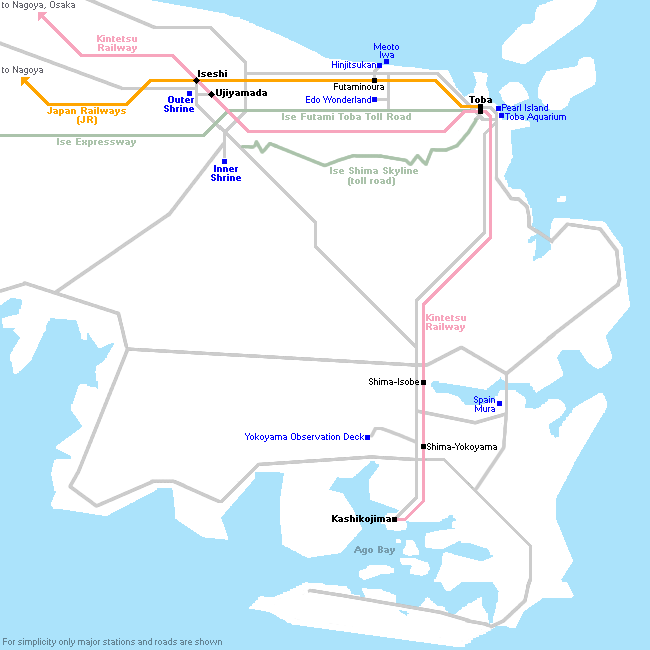 Hours
9:00 to 17:00 (March 17 to November 15)
9:30 to 16:30 (November 16 to March 16)
Admission ends one hour before closing time.
Admission
2500 yen (village only), 3900 yen (village, theater and castle)
Tours and travel services