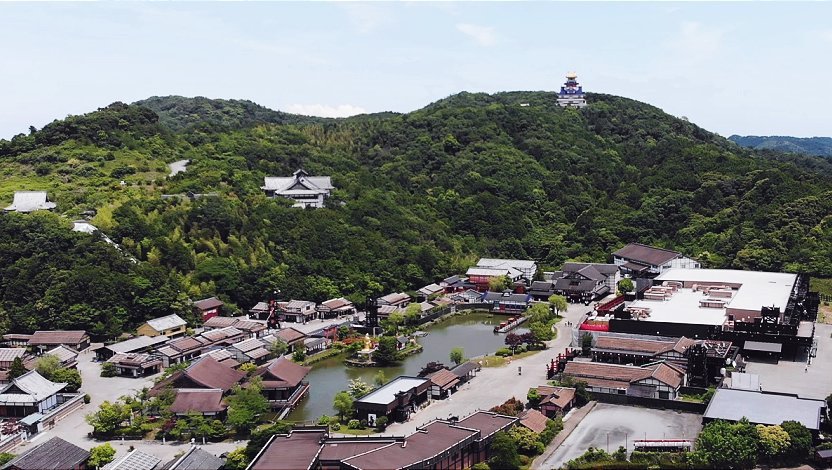 Ninja Samurai Kingdom - Ise (伊勢安土桃山城下街, Ise Azuchi Momoyama Jōkamachi, lit. Ise Azuchi Momoyama Castle Town) is a theme park about the Azuchi Momoyama Period of Japanese history, when the samurai ruled the country.
The theme park is built like a small castle town at the foot of a 1:1 replica of the Azuchi Castle (modern on the inside), seat of Oda Nobunaga, one of Japan's most important historical figures. The castle town consists of various buildings and areas such as a ninja museum, ninja maze, ninja adventure playground, sword gallery, various restaurants and theater venues where performances are held, including a ninja theater, a comical play and Oiran courtesan performances.
The theme park requires an admission fee before 5pm, but can be entered freely afterwards when the restaurants, shops and some of the attractions remain open until 10pm. In addition, a public hot spring bath is located next to the park's entrance.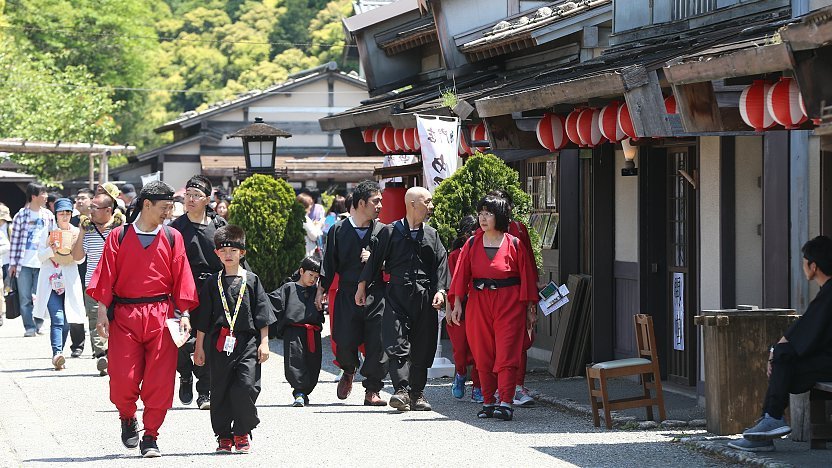 The Ninja Samurai Kingdom - Ise can be reached in a 15 minute walk from JR Futaminoura Station (10 minutes, 210 yen, hourly departures from Iseshi Station). Alternatively, the theme park is also served by the CAN bus.
How to get to and around the Shima Peninsula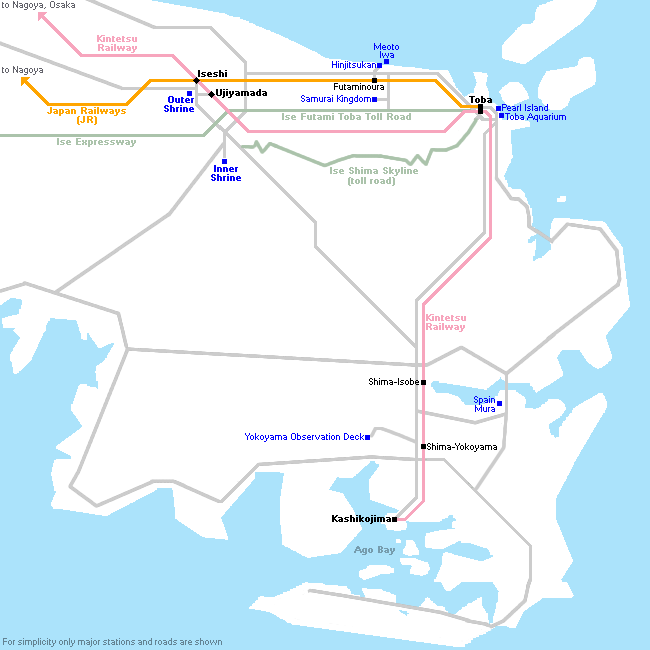 Hours
9:00 to 22:00 (some attractions close at 17:00)
The hot spring bath opens from 11:00.
Admission
4900 yen (entrance and attractions), 3600 yen (entrance only) plus 300-600 yen per individual attraction; entrance to the hot spring bath is included in the above ticket prices. Entrance to just the baths costs 900 yen on weekdays and 1000 yen on weekends and holidays.
Entrance to the castle town becomes free of charge after 17:00.
External Links and Resources