Mikimoto Pearl Island
Museum about pearls and pearl cultivation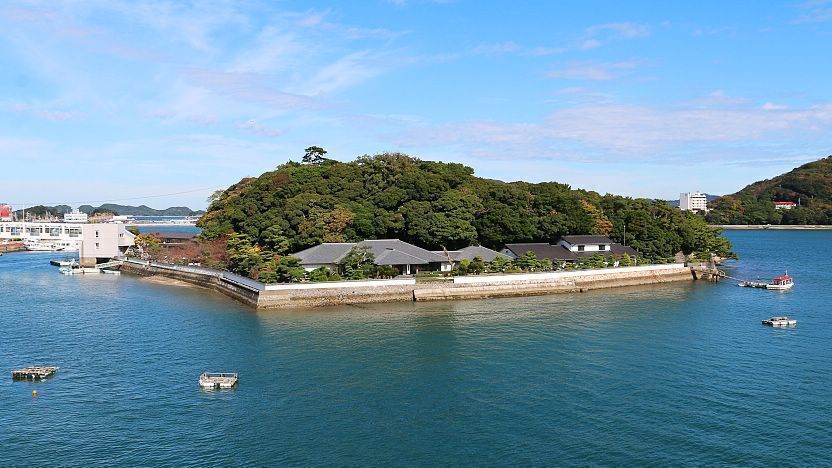 The Mikimoto Pearl Island (ミキモト真珠島, Mikimoto Shinjujima) is an excellent museum about pearls, pearl cultivation and Mikimoto Kokichi, the pioneer who first succeeded in cultivating pearls. The island is located in the Bay of Toba, accessible via a bridge.
Mikimoto Kokichi was born in Toba in 1858 and became the first person to successfully cultivate pearls in 1893. He opened the first Mikimoto Pearl Store in 1899. The Mikimoto Kokichi Memorial Hall introduces his life story. Also located on the island, the Pearl Museum provides detailed explanations about pearls and the cultivation of pearls in Japanese and English. In the adjacent Pearl Plaza you can view and purchase a wide variety of pearl jewelry.
The Mikimoto Pearl Island also offers hourly performances by female divers, known as ama (lit. "sea women"), who have traditionally been planting and harvesting oysters and other seafood.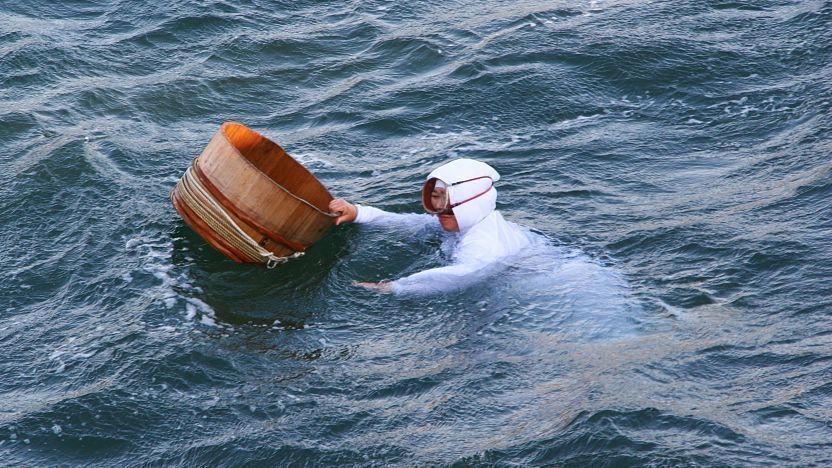 The Mikimoto Pearl Island is a short walk from Toba Station, served by JR and Kintetsu trains. The train trip from Iseshi Station to Toba takes 15 minutes and costs 240 yen by JR or 390 yen by Kintetsu. There are one or two departures per hour on each line. Direct trains also connect Toba with Nagoya (JR and Kintetsu) and with Osaka and Kyoto (Kintetsu).
How to get to and around the Shima Peninsula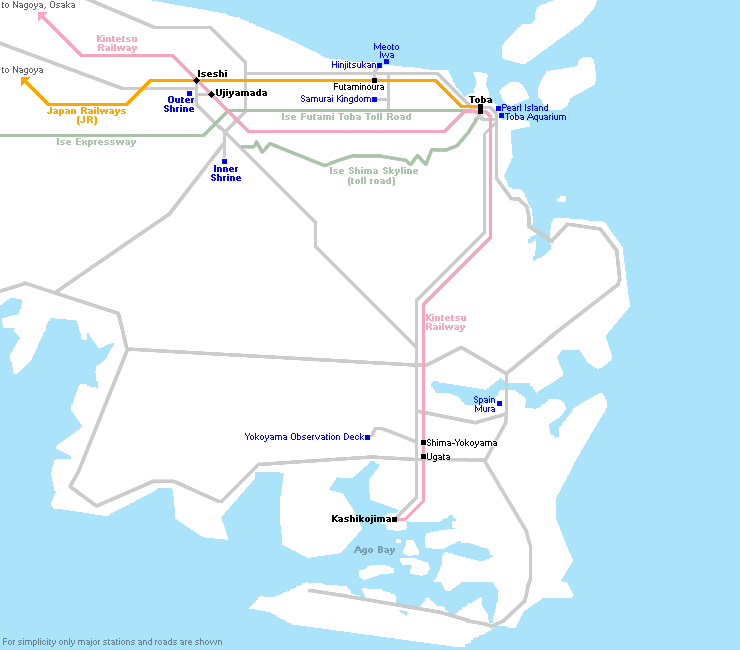 Hours
8:30 to 17:00 (seasonal variations by +/- 30 minutes)
Admission ends one hour before closing time.
Closed
The second Tuesday in December and the two following days
Questions? Ask in our forum.
Glamp Ocean Iseshima

A village of luxurious glamping domes commanding far reaching horizon. Opened in 2020. Savor barbeque dinner and breakfast with fresh seafoods by the beautiful private seashore. Bar, pool, shower available.

View site

Sponsored
Top rated in Ise Shima
powered

by