Godaido Hall
Small temple hall and symbol of Matsushima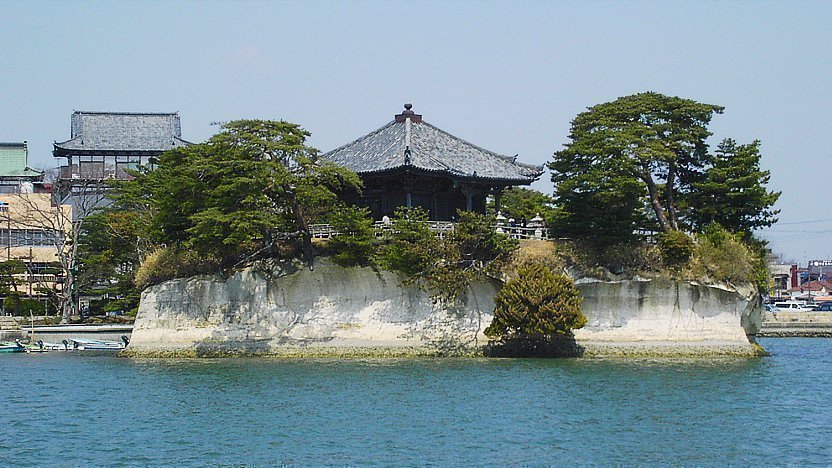 Godaido (五大堂, Godaidō) is a small temple hall on an islet just next to the pier. Due to its prominent location, it has become a symbol of Matsushima. Godaido was built in 807 and contains five statues which were enshrined by the same priest who also founded nearby Zuiganji Temple. The statues are displayed to the public only once every 33 years - the next time is scheduled for 2039.
The present building is a 1604 reconstruction by the local feudal lord Date Masamune. The hall's exterior is decorated by small carvings of the twelve animals of the lunar calendar, three on each side. Despite its exposed location, the Godaido did not suffer any major damage in the earthquake and tsunami of March 11, 2011.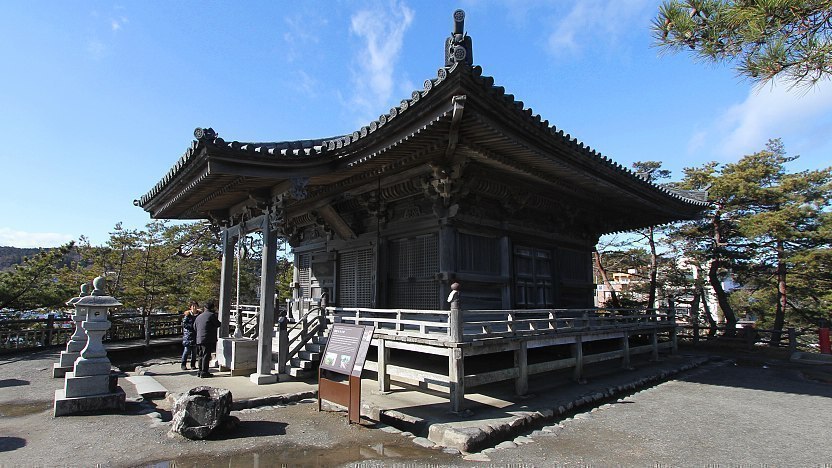 Questions? Ask in our forum.