Kanrantei
Tea house overlooking the Bay of Matsushima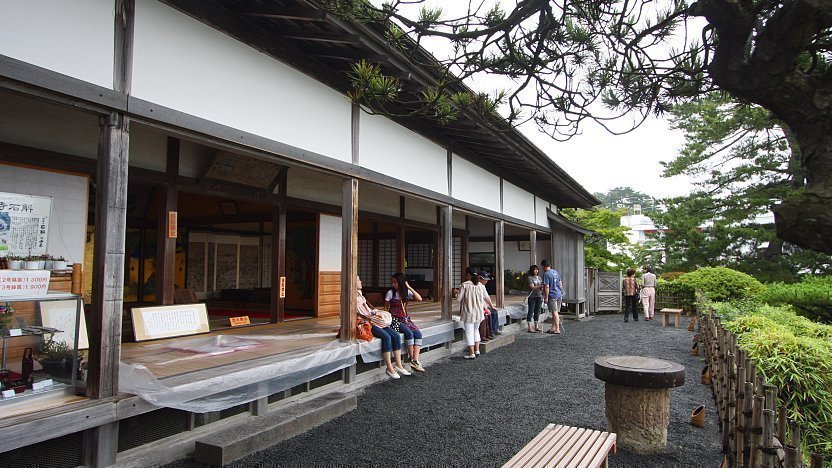 Kanrantei (ŠĻąp'ą) is a Momoyama-style tea house originally built in Kyoto by Toyotomi Hideyoshi, who gave it to Date Masamune for his service. Date's son eventually moved it to its current location overlooking Matsushima Bay. Kanrantei means "place to view ripples on water", due to its beautiful view over the water and surrounding islands.
The tea house has two rooms, each with beautiful golden sliding doors (fusuma), which were used to house the feudal lords' wives, visiting princesses and envoys of the shogun. These days visitors are able to admire the rooms while having tea (for an additional 500 yen). Behind the tea house is the small Matsushima Museum which houses armor, weapons, tools and other relics of the feudal times.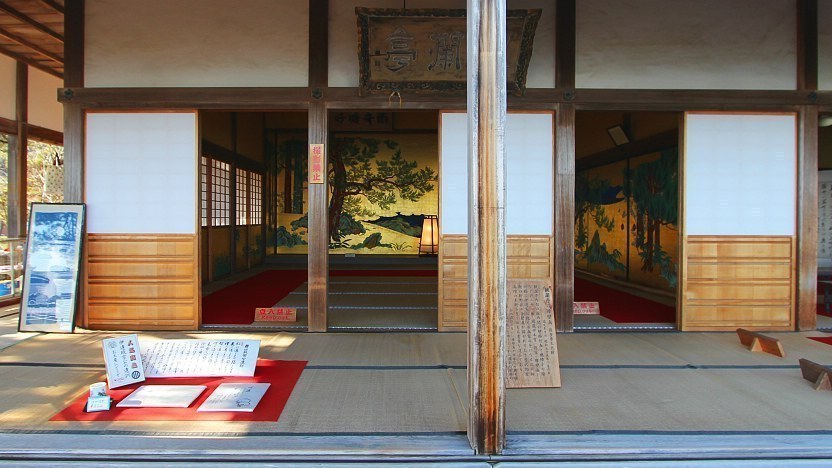 Hours
8:30 to 17:00 (until 16:30 from November to March)
Questions? Ask in our forum.