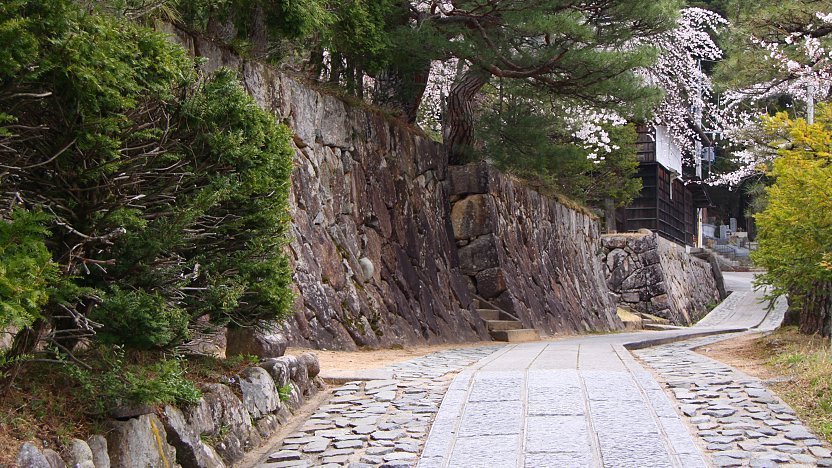 The Higashiyama Walking Course (東山遊歩道, Higashiyama Yūhodō) is a pleasant walking route through Takayama's temple town (Teramachi), the city's rural "suburbs" and Shiroyama Park, a wooded hill and former site of Takayama Castle.
Along the 3.5 kilometer long course, you will pass more than a dozen common temples and shrines, the ruins of Takayama's former castle and ordinary scenes of a rural Japanese town. While the Higashiyama Walking Course is by no means a stunning sightseeing experience, it offers a pleasant way to spend one or two hours and get to know Takayama's calmer side.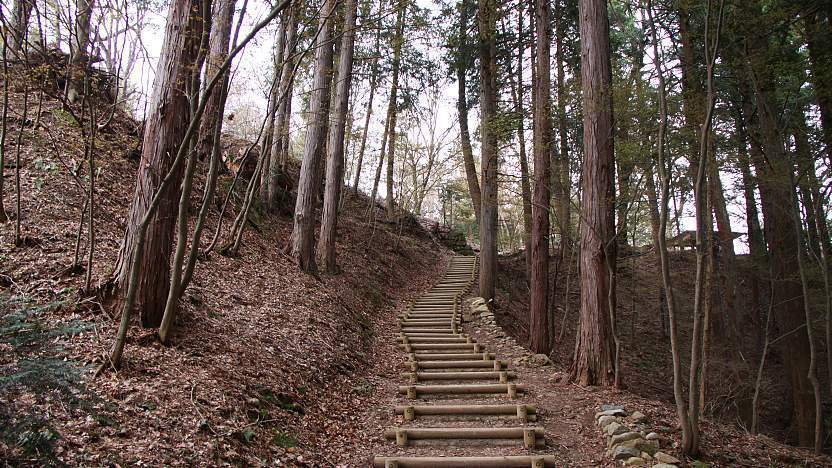 The starting and ending points of the Higashiyama Walking Course are near the Museum of History and Art, which is about 15 minutes on foot from Takayama Station.
How to get to and around Takayama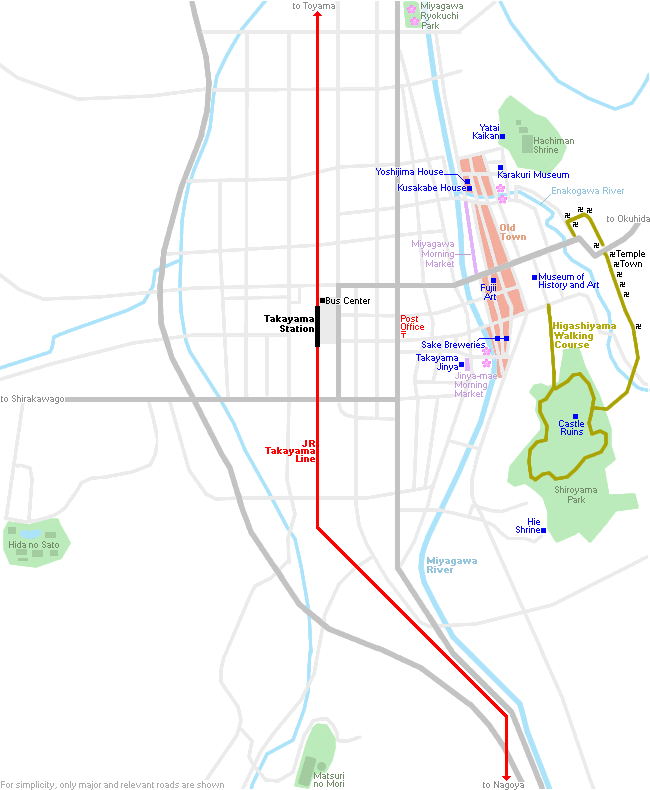 Questions? Ask in our forum.