Matsuri no Mori
Impressive museum about the Takayama Matsuri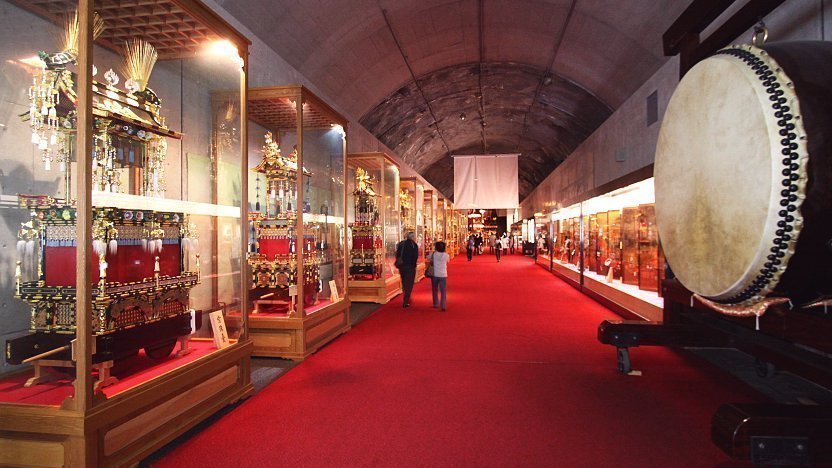 Located outside of Takayama's city center, the Matsuri no Mori (まつりの森, lit. "Festival Forest") showcases the key aspects of the Takayama Festival, which takes place for two days each spring and autumn. The festival is known as one of Japan's three most beautiful, along with Kyoto's Gion Matsuri and the Chichibu Yomatsuri.
From the museum's entrance, an approximately 50 meter long hallway leads to the main exhibition space which is located underground, giving it a cave-like atmosphere. The hallway is lined on the left by eleven miniature festival floats, one third the size of those used in the autumn festival. On the right are ostentatious golden-lacquered folding screens which depict famous floats from festivals in Kyoto and other cities.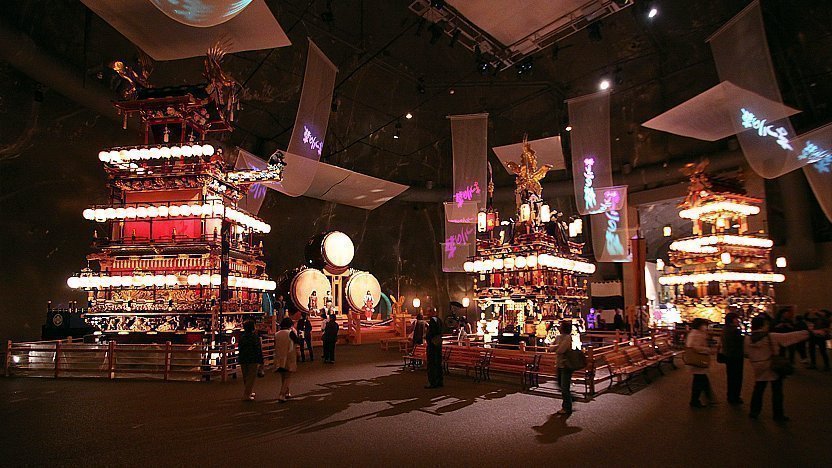 At the main exhibition space, a number of magnificent, life-sized replica floats are displayed, offering visitors a close view at their elaborate designs, decorations and karakuri dolls. Karakuri dolls are marionettes which are a key feature in the Takayama Festival. They are usually manipulated by puppeteers, but the museum uses machine-operated ones for demonstration performances that are held frequently throughout the day.
Matsuri no Mori further displays several huge taiko drums, said to be the biggest drums in the world. Visitors are able to enjoy the rich timbre of these percussion instruments through one of the scheduled shows. The museum offers limited English but the exhibits are entertaining even for non-Japanese speakers.
The Matsuri no Mori festival museum can be reached in a 15 minute Sarubobo Bus ride from Takayama Station south of the city center. There are hourly connections, and the fare is 100 yen per ride or 500 yen for a 1-day pass.
How to get to and around Takayama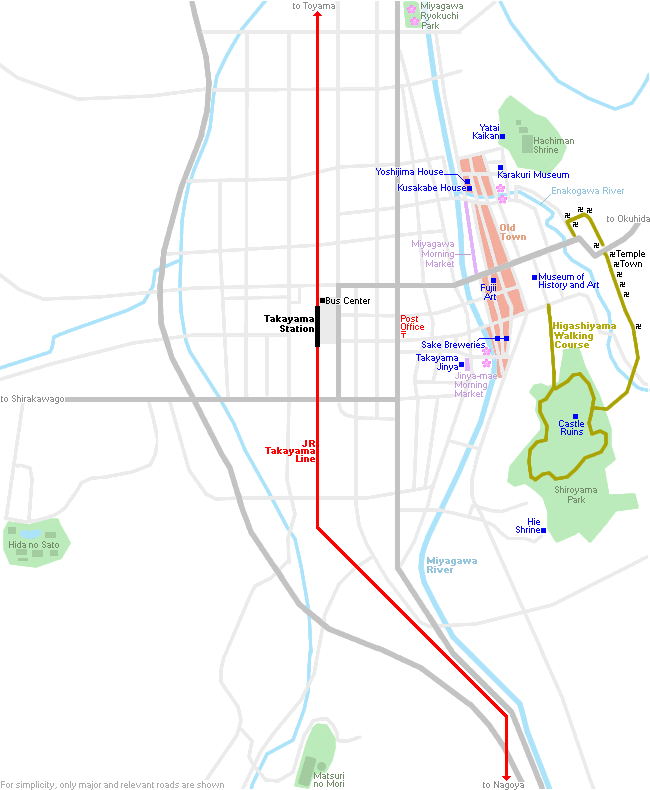 Typical Visit Duration
30-45 minutes
Questions? Ask in our forum.