Morning Markets (Asaichi)
Held daily in two separate locations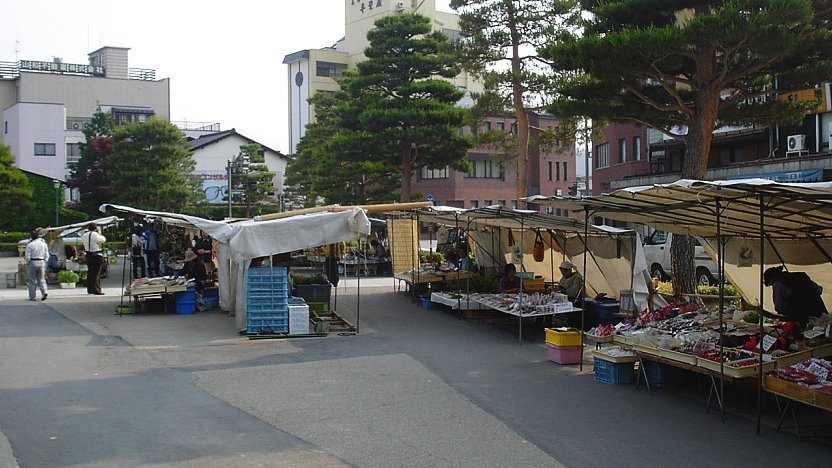 Two morning markets (朝市, Asaichi) are held in Takayama on a daily basis from around 6:00 (one hour later in winter) to noon: the Miyagawa Market along the Miyagawa River in the old town, and the Jinya-mae Market in front of the Takayama Jinya.
The stands sell local crafts, snacks and farm products such as vegetables, pickles and flowers. There is typically a pleasant atmosphere around the markets, as tourists and locals alike saunter from stall to stall purchasing goods and food and talking.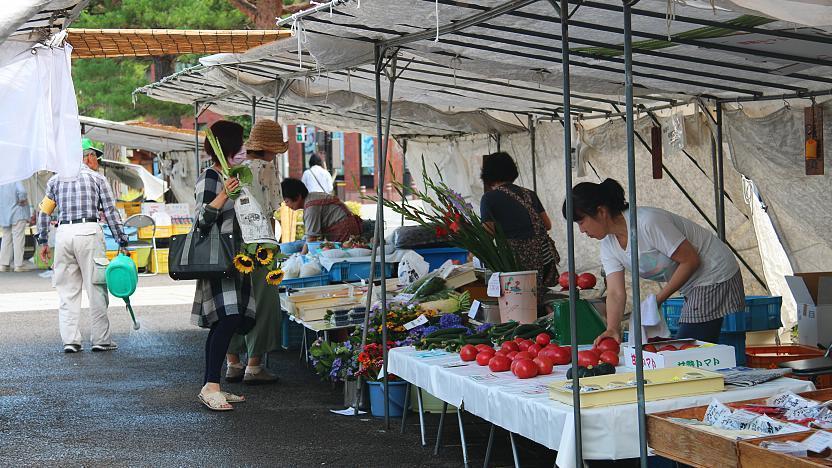 Hours
Takayama Jinya Market: 6:00 to 12:00 (from 7:00 from Jan to Mar)
Miyagawa Market: 7:00 to 12:00 (from 8:00 from Dec to Mar)
Questions? Ask in our forum.