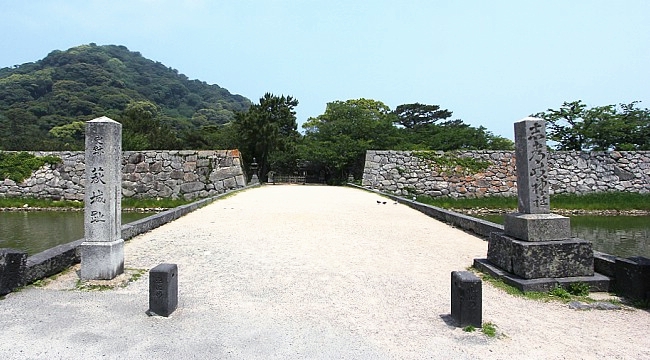 Hagi Castle (öőĆÚ, Hagijō) was built in 1604 and served the next two and a half centuries as the seat of the Mori Clan, one of the most powerful clans in Japan. After the end of the feudal era in the second half of the 19th century, the castle was destroyed, and only its moats and walls survive today.
The castle ruins are located in the pleasant Shizuki Park at the northwestern tip of the city. The park is quite spacious and is suitable for a nice stroll or bicycle ride - bicycles are permitted inside. Besides the walls, moats and the foundation of the former castle keep, the park features a shrine and a teahouse. Within the park also stands Mount Shizuki, whose peak can be reached in a twenty minute hike.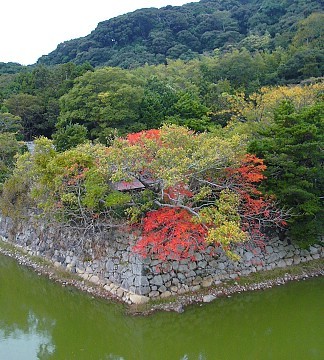 Hagi's castle ruins are about 2.5 kilometers or a 10-20 minute bicycle ride or 30-45 minute walk from Higashi-Hagi Station. It can also be accessed by taking the "Maru Bus" West Loop and alighting at Shizukikoen Iriguchi bus stop. The entrance to the castle ruins is just a five minute walk from the bus stop.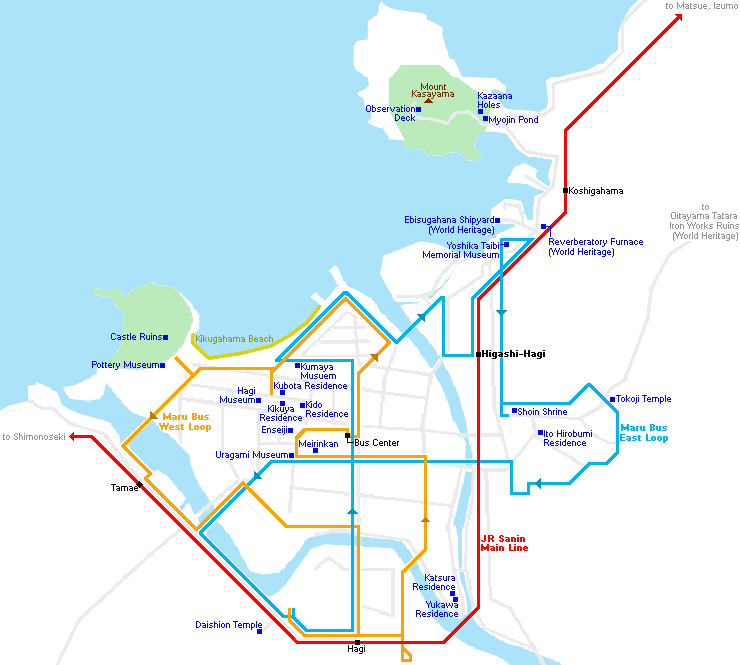 Hours
8:00 to 18:30 (April to October)
8:30 to 16:30 (November to February)
8:30 to 18:00 (March)
Questions? Ask in our forum.