Shoin Shrine
Dedicated to the local hero Yoshida Shoin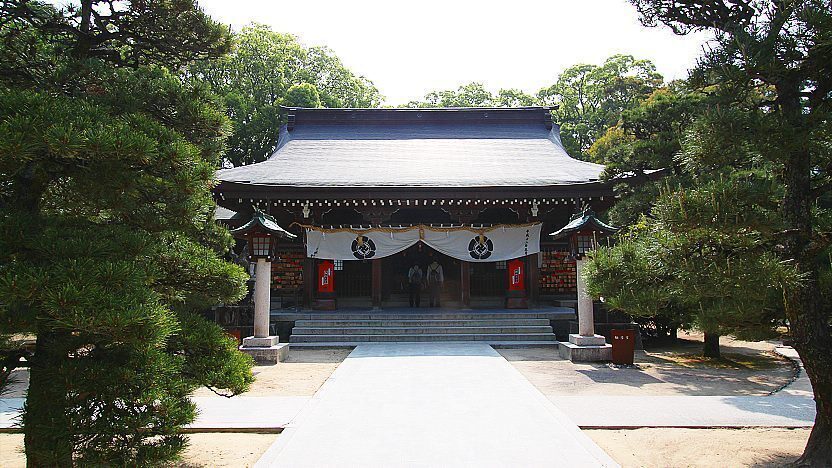 Shoin Shrine (松陰神社, Shōin Jinja) enshrines Yoshida Shoin, an important figure from Hagi who inspired revolutionary ideas during the twilight years of Japan's feudal age (mid 1800s). Shoin advocated learning from the West and the restoration of power to the emperor, thereby openly challenging the ruling shogunate. Although Shoin did not live to see the Meiji Restoration (1868), many of his students were pioneers of the creation of modern Japan, and Shoin is regarded by many as a patriot who sacrificed himself for the good of his country.
In the 1854, Shoin was persecuted by the shogunate for trying to go overseas without permission and sentenced first to prison and later to house arrest. After being discharged for a brief period, he was put to death at an age 30 for a failed assassination attempt on a shogunate official. The present shrine building was completed in 1955 to remember Shoin and is located east of Hagi's former castle town, not far from Tokoji Temple.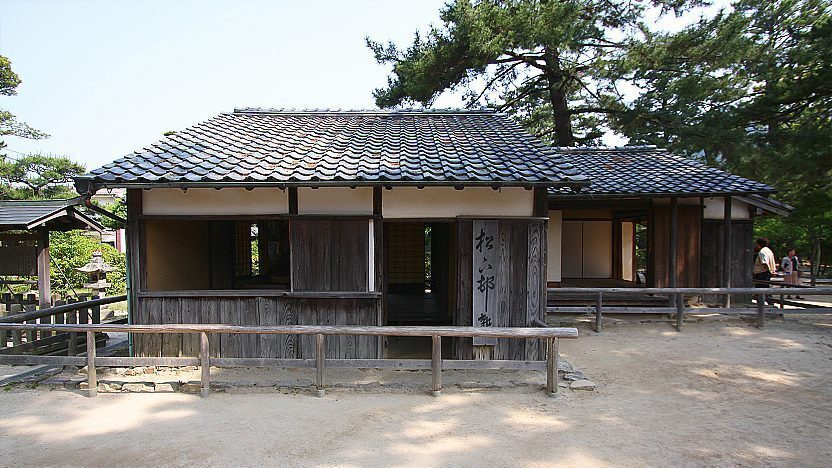 Within the same compound as the Shoin Shrine stands Shoin's Former Residence, where visitors can see the small three and a half tatami mat room that Shoin was confined in while serving his house arrest sentence. Next to the residence stands the Shokason Juku School, a small wooden building where Shoin gave lectures after he was temporarily discharged. Portraits of Shoin's illustrious pupils can be seen at the house. Both buildings can be inspected from the outside, but cannot be entered.
Near the shrine grounds' entrance stands the Yoshida Shoin History Museum (Rekishikan) which recollects key moments of Shoin's life through displays of human sized figures in different scenarios. Unfortunately, the oldish museum provides no English information. Furthermore, there is the shrine's treasure hall (Homotsuden), opened in 2009 in a modern, bright building with museum shop, that documents the chronology of Shoin's life and teachings with exhibits of his writings and letters. It does not have much information in English, either.
Among Shoin's most prominent ex-students was Ito Hirobumi, the first prime minister of Japan. A five minute walk from the precincts of the Shoin Shrine are two Former Ito Hirobumi Residences. Visitors can enter the houses and view the contrasting interiors of the two houses: the older, more humble house was where Ito Hirobumi lived before he had become prime minister; while the newer, more prestigious-looking house was moved here from Tokyo, where he later lived in the capital while serving as prime minister.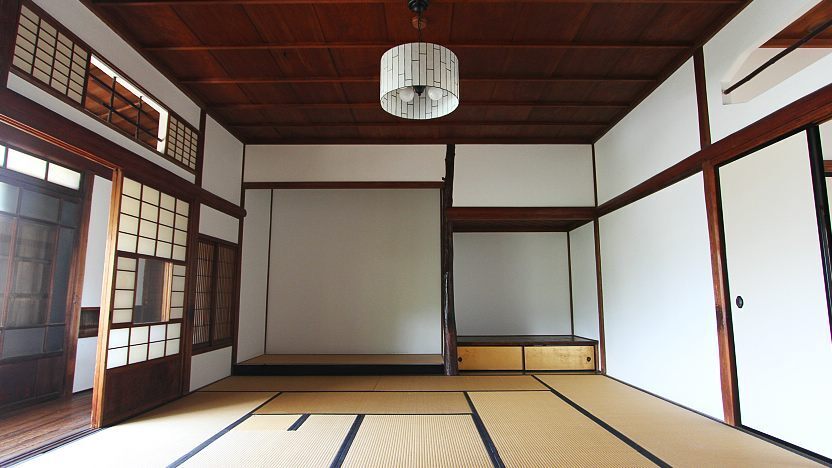 Shoin Shrine stands east of the city center. From Higashi-Hagi or Hagi Station, take the Maru Bus East Loop line and stop at Shoin Jinja-mae bus stop. The shrine is just a short walk from the bus stop. Alternatively, it takes about 15 minutes to walk to the shrine from Higashi-Hagi Station or less than half that time by bicycle.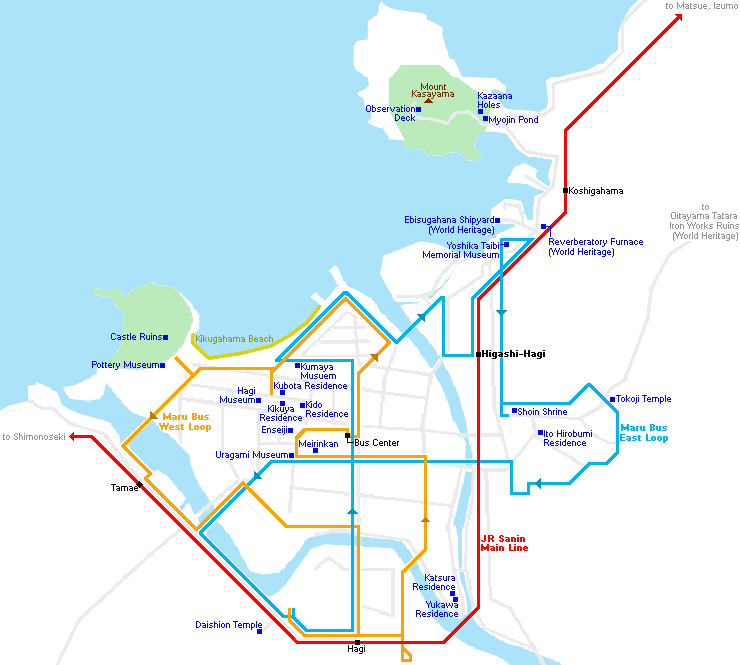 Yoshida Shoin History Museum
Shoin Shrine Treasure Hall
Hours
9:00 to 17:00 (entry until 16:30)
Ito Hirobumi Residences
Admission
100 yen (Ito Hirobumi Residences only), 310 yen (combination ticket including eight other residences)
Questions? Ask in our forum.