Tokoji Temple
Half of the Mori lords are buried here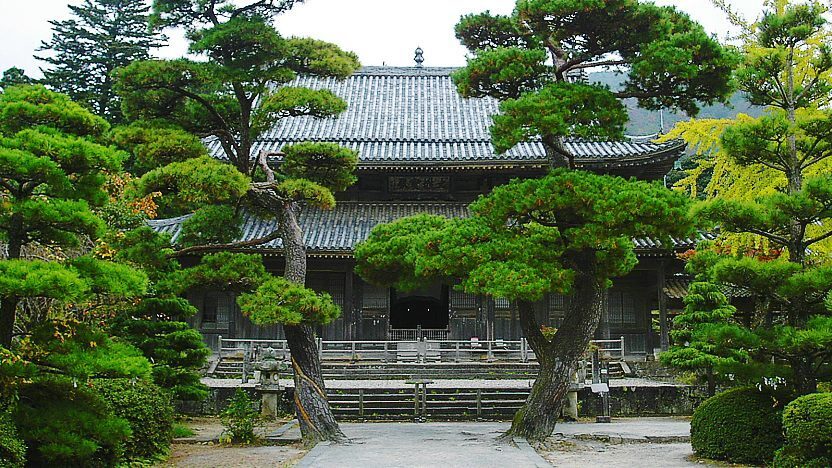 Tokoji Temple (東光寺, Tōkōji) was founded in 1691 and belongs to the Obaku school of Japanese Zen Buddhism. Its beautiful wooden temple buildings stand within the tranquil woods east of downtown Hagi, offering visitors a moment of serenity.
Like most temples of the Obaku sect, Tokoji comes with an architectural style that displays more Chinese influence than the average Japanese temple. This is quite obvious when entering the temple through its red, Chinese-style entrance gate. The approach to the main hall then leads under an even larger gate, the Sanmon Gate, and passes an old bell tower. Tokoji's main hall is also built in Chinese Zen architecture and houses a statue of the historic Buddha (Shaka Nyorai).
Behind the temple buildings lies the graveyard of half of the Mori daimyo (feudal lords), who governed from Hagi during the Edo Period (1603-1868). The odd numbered daimyo in the succession of Mori lords were buried here, while the first and the even numbered lords were buried at Daishoin Temple. The burial site makes for quite an impressive sight, and its location within the woods lends it a peaceful and spiritual atmosphere.
Tokoji stands about two kilometers southeast of Higashi-Hagi Station. By bicycle it can be reached in about 10-15 minutes slightly uphill, while on foot it takes about 30 minutes. Tokoji is also connected with Higashi-Hagi and Hagi Stations by the Maru Bus East Loop.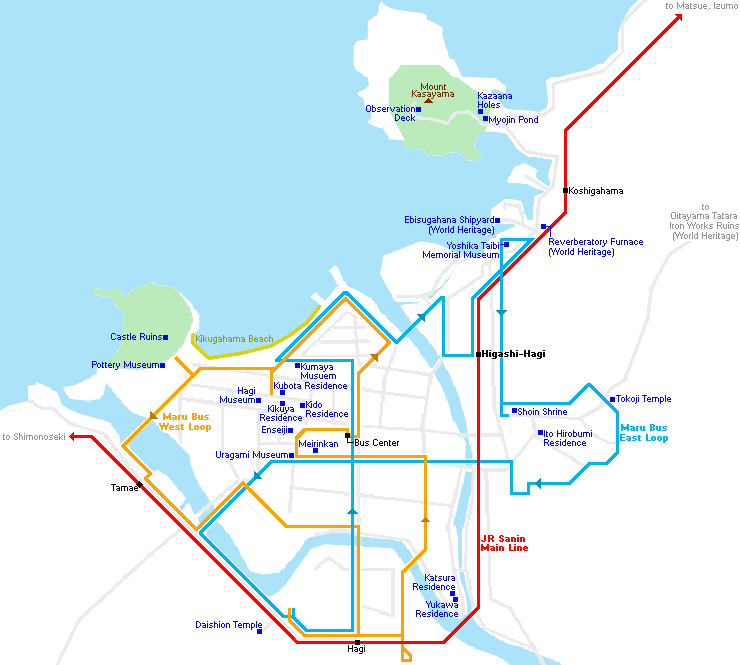 Questions? Ask in our forum.