Sado Bugyosho
Reconstructed former government building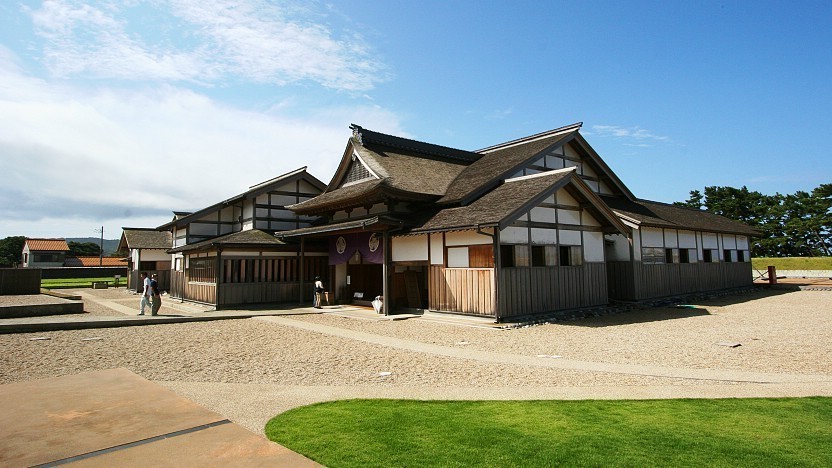 Sado Island was the largest producer of gold and silver in Japan during the Edo Period and was controlled directly by the Tokugawa Shogunate due to its strategic importance.
The Sado Magistrate's Office (佐渡奉行所, Sado Bugyōsho) served as the center of government on the island, and was made up of both governmental offices and gold production facilities. It was headed by a magistrate who was appointed by the shogun and charged with overseeing the mines, as well as handling public administration and judicial matters.
The buildings of the Sado Bugyosho have been destroyed by fire and subsequently rebuilt numerous times. Most recently, a few of the buildings, including the governmental offices, the magistrate's residence, a refinery, and a storage facility were completely reconstructed and opened to the public in 2000 on the occasion of the 400th anniversary of the gold mine.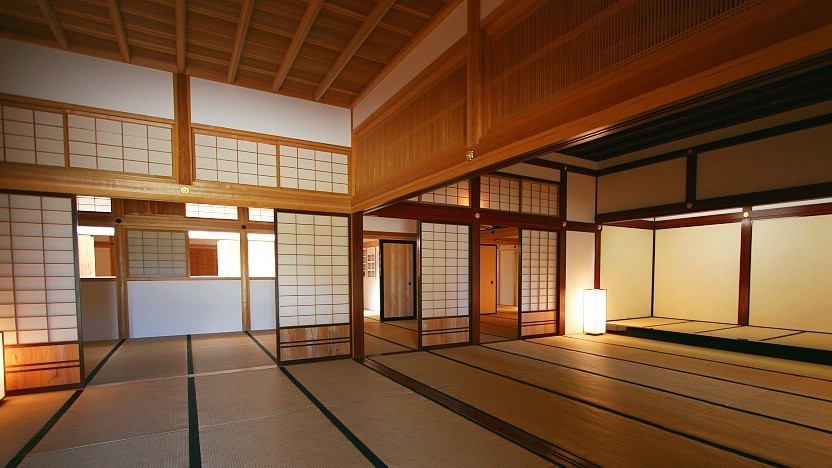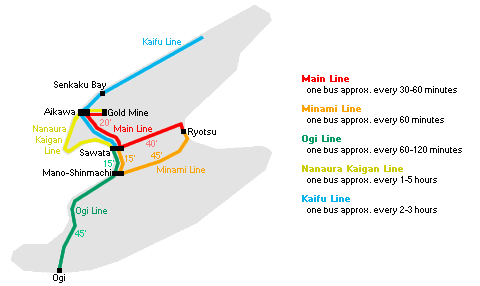 The Sado Bugyosho is located in Aikawa Town on the northwestern coast of the island. From Ryotsu Port, it can be reached in about 45 minutes by car via Sawata. Alternatively by bus, take the Main Line bound for Aikawa from Ryotsu to Aikawa (one hour, 840 yen, 1-2 buses per hour).
How to get to and around Sado Island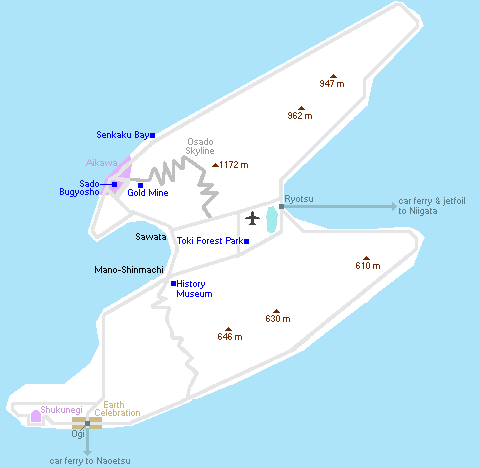 Hours
8:30 to 17:00 (entry until 16:30)
Closed
December 29 to January 3
Questions? Ask in our forum.