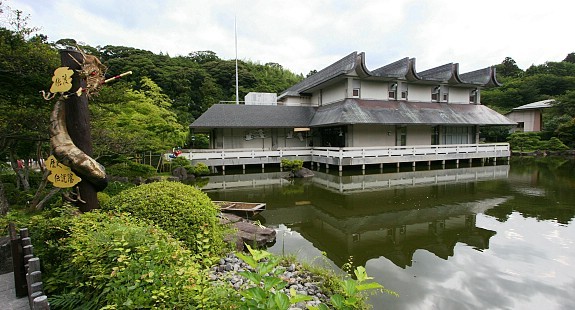 The Sado History Museum (Sado Rekishi Densetsukan) exhibits the cultural history of Sado Island, using intriguing displays with animatronic puppets that reenact historical events and local legends. Information in English, however, is sparse.
Many displays center around Sado's history as a place of exile and introduce three of the island's most prominent, unvoluntary visitors: the former Emperor Juntoku, the Buddhist monk Nichiren and Zeami, the founder of Noh. Other exhibits depict some of Sado's local legends, while a separate corner of the museum is dedicated to the late local artist Sasaki Shodo, who was appointed a living national treasure for his invaluable skills as a metal casting artist.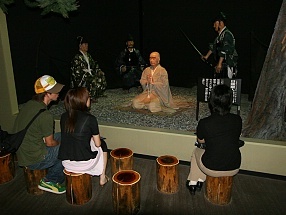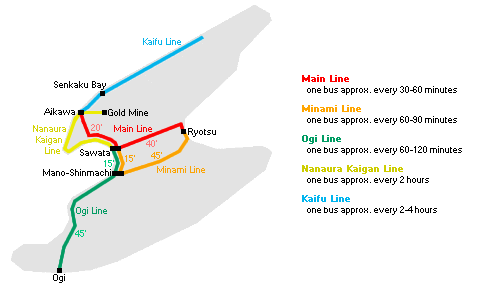 By car
The Sado History Museum is located just outside of Mano-Shinmachi Town. From Ryotsu Port, the museum can be reached in about 30 minutes by car.
By bus
Take a bus along the Main Line bound for Aikawa from Ryotsu to Sawata (40 minutes, 610 yen, 1-2 buses per hour), transfer to the Ogi Line and get off at Mano-Goryo bus stop (15 minutes, about one bus per hour). The museum is a five minute walk from the bus stop.
Alternatively, you can take a bus along the Minami Line bound for Sawata from Ryotsu to Mano-Shinmachi bus stop (40 minutes, 670 yen, about one bus per hour) and walk to the museum from there in about 15 minutes.
How to get to and around Sado Island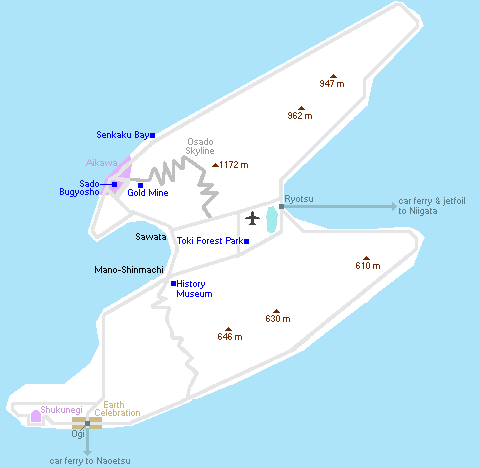 Hours
8:30 to 17:00 (April to November)
9:00 to 16:30 (December to March)
External Links and Resources