Hiroshima Castle
Reconstruction of the former castle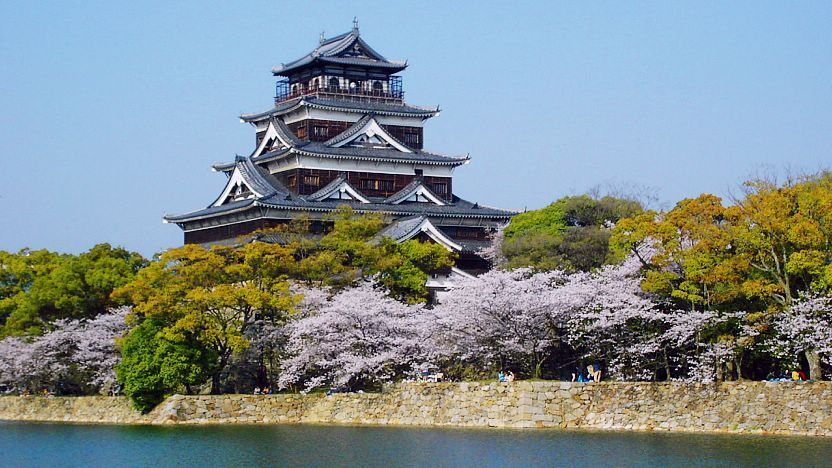 Hiroshima Castle (広島城, Hiroshimajō), also called the Carp Castle, is a good example of a castle built on a plain in the center of a city as opposed to hilltop and mountaintop castles. Its main keep is five stories tall, and its grounds are surrounded by a moat. Also within the castle's precincts are a shrine, some ruins and a few reconstructed buildings of the Ninomaru (second circle of defense).
Hiroshima developed as a castle town, whereby the castle was both the physical and economical center of the city. Built in 1589 by the powerful feudal lord Mori Terumoto, Hiroshima Castle was an important seat of power in western Japan. While it was spared the demolishment that many other castles met during the Meiji Period, like the rest of the city, Hiroshima Castle was destroyed by the atomic bomb in 1945.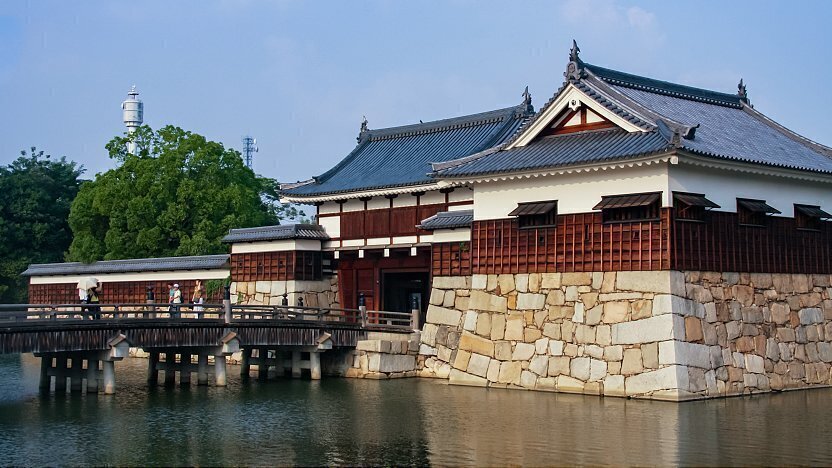 Thirteen years later, its main keep was rebuilt in ferro-concrete with an attractive, partially wooden exterior. Inside the keep is an informative museum on Hiroshima's and the castle's history and Japanese castles in general, while panoramic views of the surrounding city can be enjoyed from the top floor.
In more recent restoration efforts, some structures of the Ninomaru, the castle's second circle of defense, were reconstructed using original building methods and materials. They include the castle's main gate and two turrets adjoined by a long storehouse. Visitors can enter the buildings and view exhibits about their reconstruction.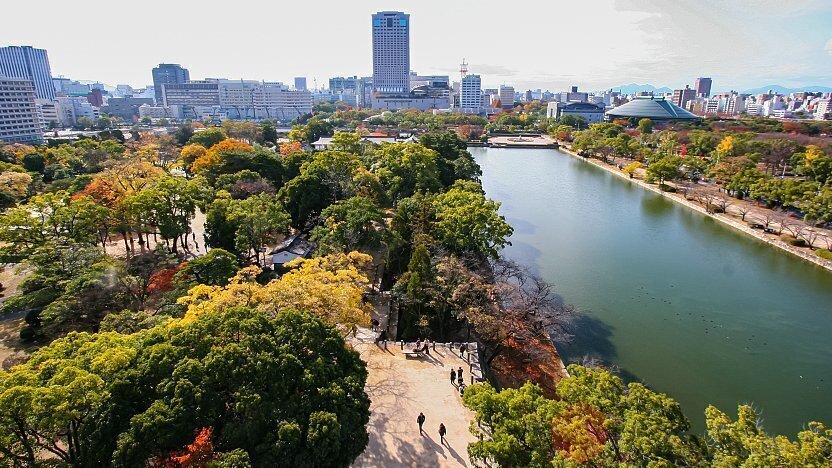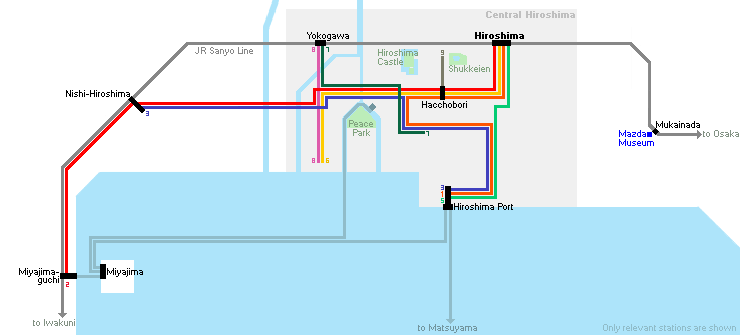 The castle is a ten minute walk from Kamiyacho-nishi or Kamiyacho-higashi tram stop (12 minutes, 220 yen from Hiroshima Station by lines 1, 2 or 6). It is also a ten minute walk from Shukkeien or a 15-minute walk from the Peace Park.
Alternatively, the castle is served by the orange and lemon routes of the Hiroshima Sightseeing Loop Bus (Meipuru-pu). The ride from Hiroshima Station takes six minutes, and there are about two buses per hour.
How to get to and around Hiroshima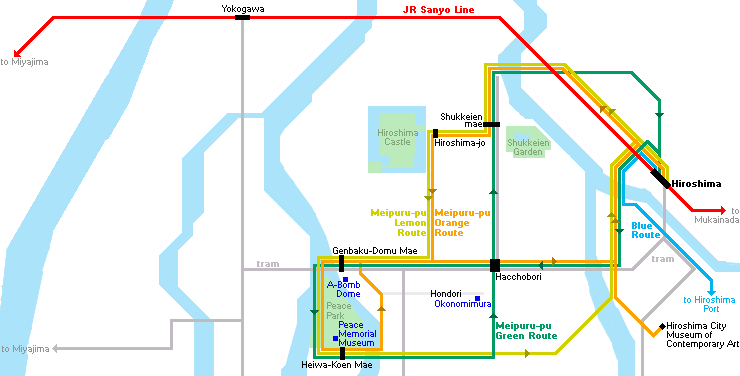 Main keep
Hours
9:00 to 18:00 (until 17:00 from December to February)
Admission ends 30 minutes before closing time.
Admission
370 yen (main keep), admission to the rest of the castle grounds is free
Ninomaru
Hours
9:00 to 17:30 (until 16:30 from October to March)
Admission ends 30 minutes before closing time.
Closed
December 29 to January 2
Questions? Ask in our forum.