Mount Misen
The island's highest mountain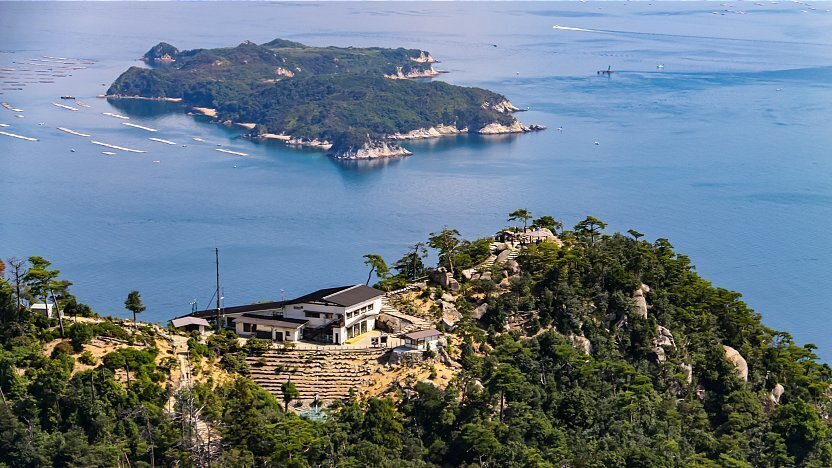 At 500 meters above sea level, Mount Misen (弥山) is the highest peak on Miyajima. On clear days, it affords spectacular views of the Seto Inland Sea and as far as Hiroshima City. There are also a number of Buddhist structures near the peak. A ropeway leads up the mountain from town, but it is also possible to climb up on foot.
There are three hiking trails leading up Misen: the Momijidani Course, Daisho-in Course and Omoto Course. Of the three, the Daisho-in Course offers the nicest views and is not as steep as the other two. The Momijidani Course, while the shortest, is also the steepest, leading mostly through the forest. Using any course, it takes 1.5 to 2 hours to reach the summit.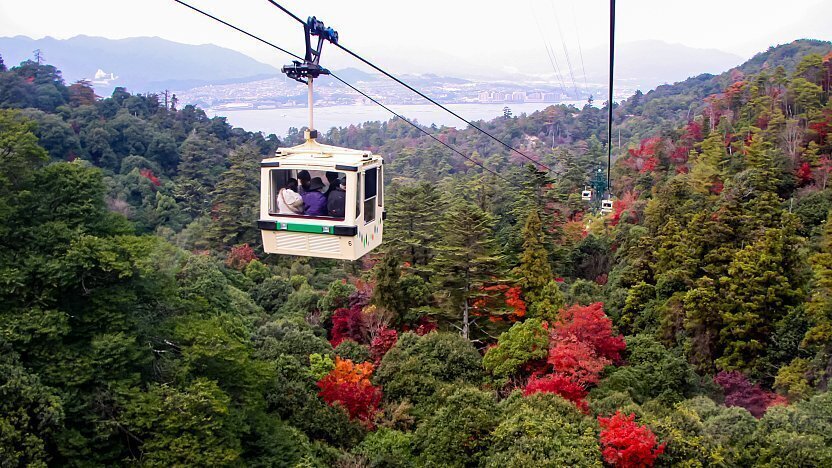 Even when taking the ropeway, reaching Misen's various attractions still requires a considerable amount of walking, as the mountain's peak is still another 100 meters higher and about a kilometer away from the upper ropeway station around the Shishi-iwa Observatory.
Deer can sometimes be seen along the mountain's paths. Much rarer these days are wild monkeys, as most monkeys were moved off the island to a monkey park in Inuyama in recent years. The monkey population had grown too large and caused various problems.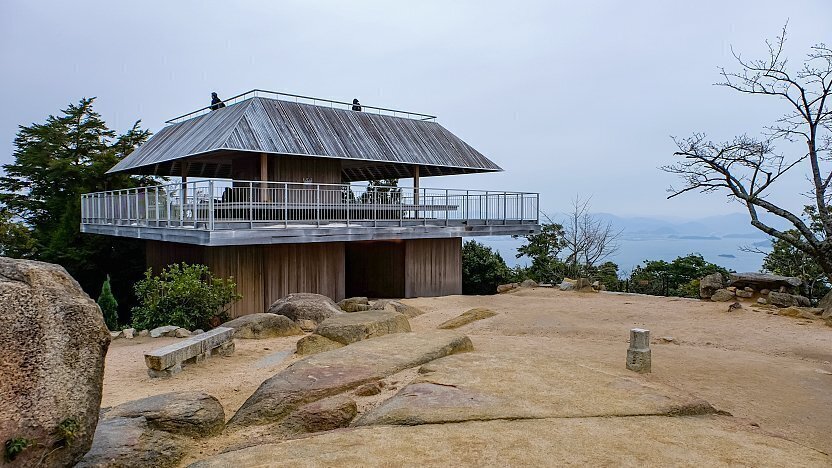 It is said that Buddhism was first practiced on Mount Misen by Kobo Daishi, the founder of the Shingon sect and one of Japan's holiest religious persons. Near Misen's summit stand several temple structures which belong to Daisho-in Temple at the base of the mountain.
Of particular interest are the Misen Hondo (Misen Main Hall) and the Reikado (Hall of the Spiritual Flame). The latter protects a flame, which Kobo Daishi is said to have lit when he began worshiping on the mountain. It has been burning ever since, and was also used to light the Flame of Peace in Hiroshima's Peace Park.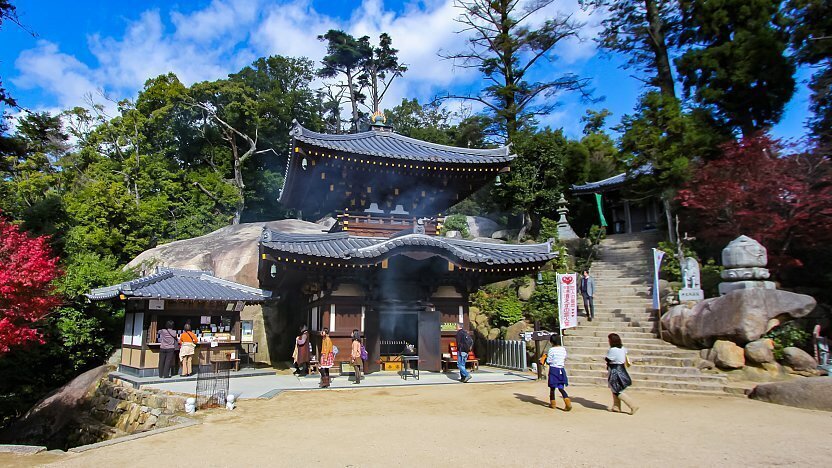 The ropeway station is a ten minute walk inland from Itsukushima Shrine or a 20 minute walk from the Miyajima ferry pier. The ride up the mountain takes about 20 minutes and requires a transfer of ropeways along the way.
From the ropeway's upper station at Shishi-iwa Observatory, it is still about a 30 minute walk up to the summit along a rather steep hiking trail. The Misen Hondo and Reikado buildings are located along the trail, about five minutes before the summit.
How to get to and around Miyajima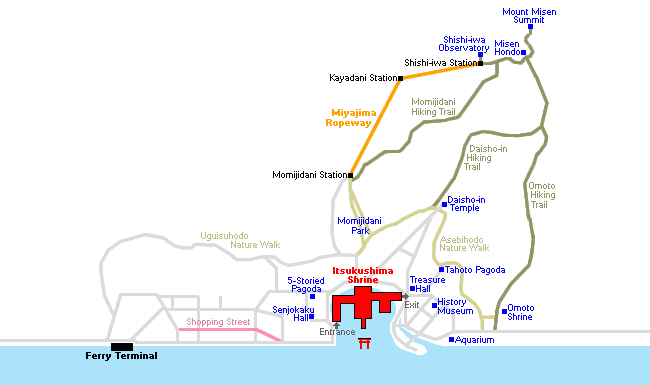 Miyajima Ropeway
Closed
Occasional closures for maintenance
Admission
1100 yen (one way), 2000 yen (round trip)
Questions? Ask in our forum.