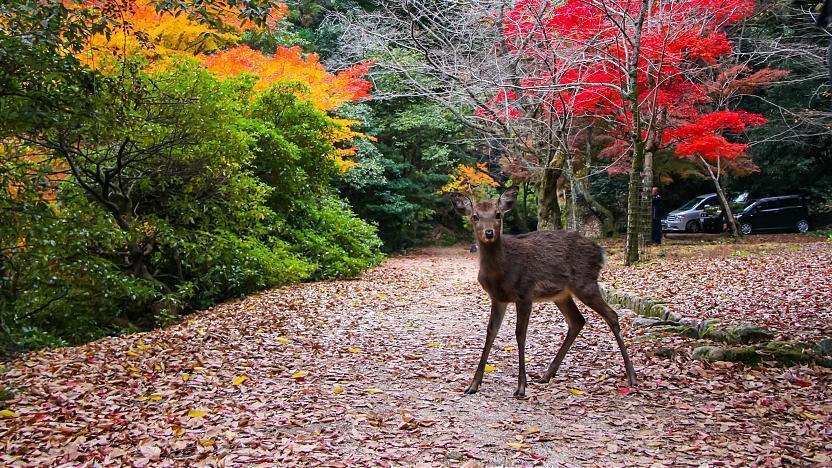 A pleasant and relaxing way to enjoy Miyajima is to take a stroll along one of the island's many charming walking paths. Surrounding the seaside town area, the paths cut through the island's forest and afford nice views onto the town below.
Some paths lead through the Momijidani (Japanese for "Maple Valley"), Miyajima's prime koyo spot during the autumn. The paths also lead past a Tahoto pagoda, numerous lookout points and clusters of cherry trees, which are usually in bloom in early April.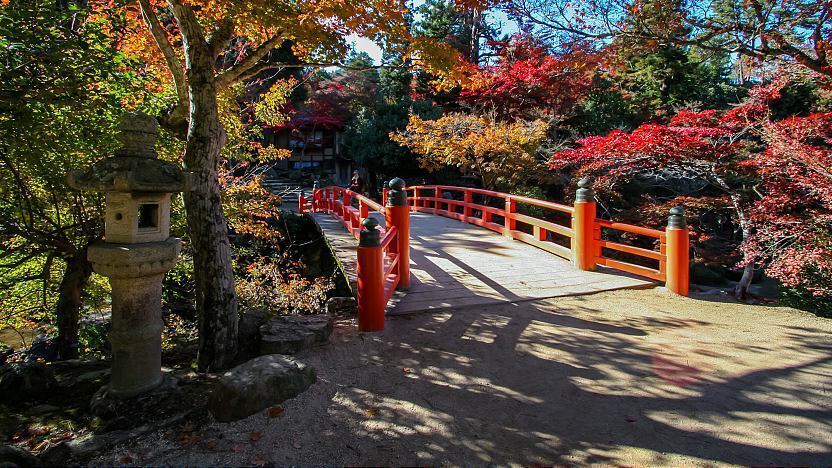 For those seeking a more substantial hike, there are three paths that lead to the summit of Mount Misen: the Momijidani Course, the Daisho-in Course and the Omoto Course.
Of the three trails, the Daisho-in Course offers the nicest views and is not as steep as the other two. The Momijidani Course, while the shortest is also the steepest, leading mostly through the forest. It takes 1.5 to 2 hours to reach the summit from town.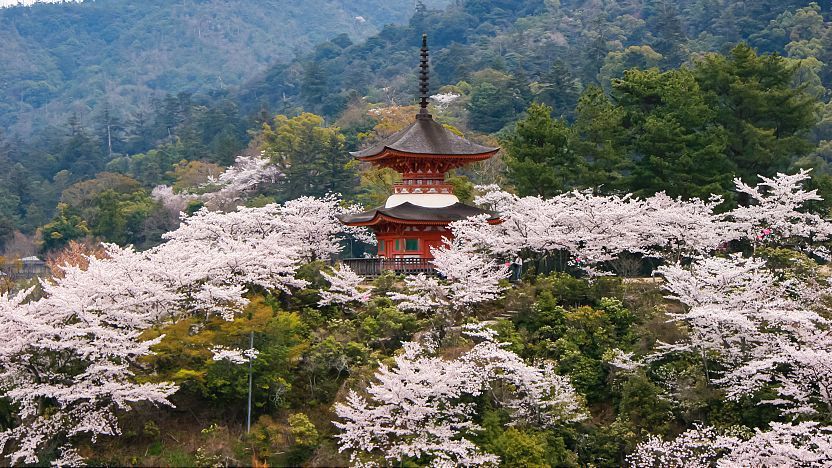 Questions? Ask in our forum.